Updated October 3, 2004
Use the blue menu here below to navigate.
Using - ReJig
A Freeware which can Backup your DVD Movie in Several methods, Either just the Main Movie or a Full DVD Backup.

Step 1a) Select the type of Backup you want, in this example i'm using the "DVD Backup" which only copies the Main Movie from the DVD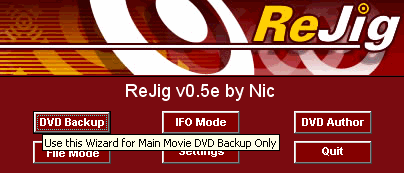 Step 1b

) Use the "

Open From DVD Drive

" to select the Source DVD Movie, If you already ripped the movie to your HDD then select the "

Open From Hard Drive

" and use the "

Browse

" to select the folder which the VIDEO_TS is located, and then click on "

Open

"







Step 1c

) Now you can choose which "

Audio

" or "

Subtitles

" you want to exist on your copy, Click on "

Continue

" when done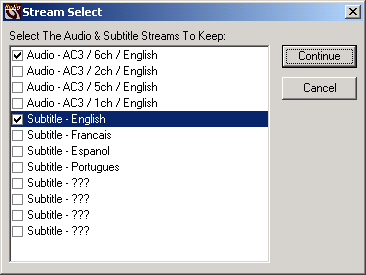 Step 2a

) Click on the "

...

" to select an "

Output Directory

" for the movie, and use the "

Output Size

" pull down to select the size the movie will be encoded to.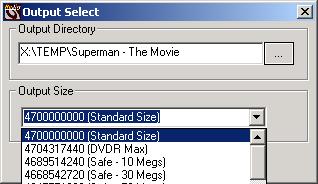 Step 2b

) When you are done with the selection click on the "

Encode!

" button.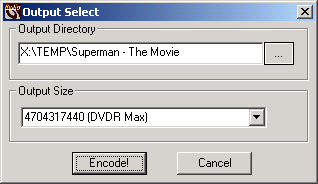 Step 2c

) Encoding will take a while, if you wish to cancel, just press that button!



Next -

Burning To DVDR Media!