Use the blue menu here below to navigate.
Using - DVD2one
This nice little program can Transcode a Ripped DVD (or a Non Protected DVD Movie) to make it fit a DVDR media. You can use it to backup only your Main Movie or the entire DVD with all it's extras.


NOTE: I Recommand using "AnyDVD" to get a direct access to your DVD Movie without needing to copy it to your HDD!

Step 1(a/b)

- Click on "

Select

" to choose the "

Source

" of your entire ripped movie, then select a "

Destination

" for the new "

VIDEO_TS

"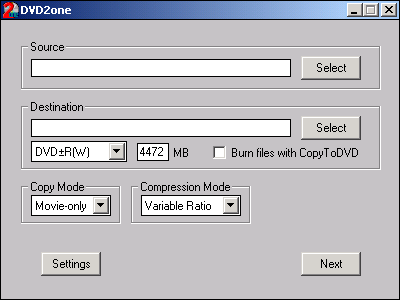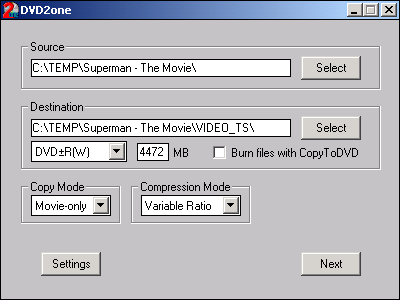 Step 2 (a/b/c

) - If you have "

CopyToDVD

" installed, then mark that option so that "

DVD2one

" can burn the movie when it's done. Then use the "

Copy Mode

" to select either "

Movie-only

" or "

Full disk

" backups. If your source is too big for a single DVDR media, use "

Compression Mode

" and select "

Variable Ratio

" so the movie will be encoded to fit. Then select a "

Disk Name

" and click on "

Next

" to continue.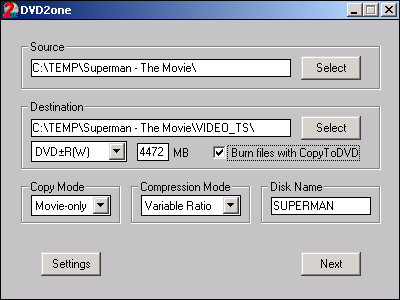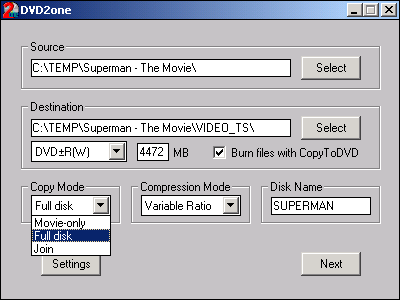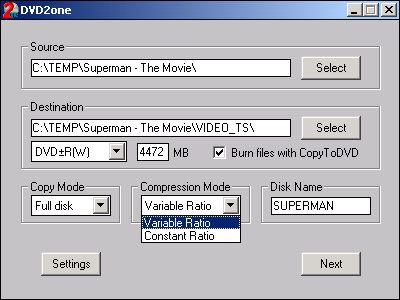 Step 3 (a/b

) Select the "

Audio

" track and "

Language

" you want in your Backup and click on "

Start

" to begin transcoding.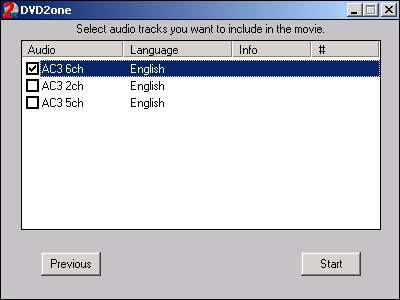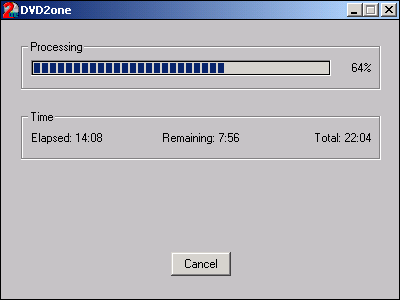 Next -

Burning To DVDR Media!