Use the blue menu here below to navigate.
Using - VobSub Plugin
The VobSub/TextSub filters enable the program to display Subtitles within the movie, so when you use it to encode for example, the Encoder will also be able to encode the Subtitles into the movie.
Step 1a) - This is the "VobSub" main interface, click on the "Open..." button.



Step 1b) - Use the "Files of type" pulldown list, and select "Ifo and Vobs" and then Select your movie's VOB file and click on "Open"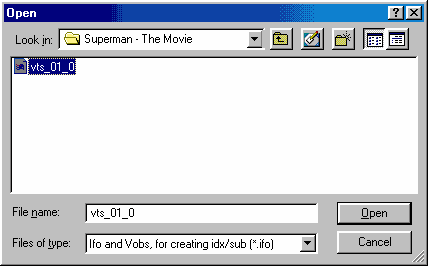 Step 2(a/b/c) - Select a location to save the "SubTitles" of the movie and Click on "OK", in the "Select PGC" you can select the Subtitles Language you want for the movie, and Click on the "OK" button, this process will several minutes, when it is done, Click "OK".


a)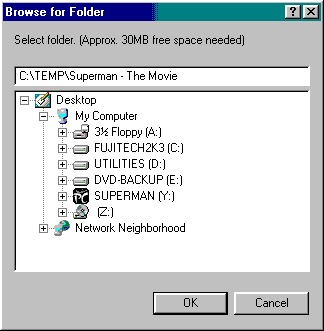 b)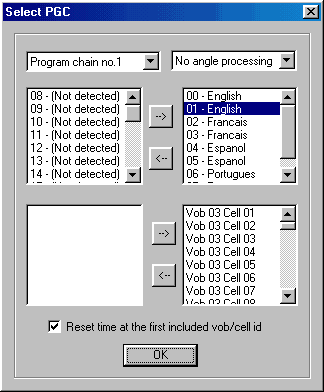 c)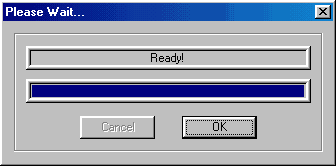 Step 3a) - Now select the Language you want for your movie during the Frameserving, using the pulldown list. and also use the X and Y axis to move the Subtitles out of your movie. A minor adjustment makes a big difference, so don't move the subtitles down too far or you won't see them at all (thanks to ColtWalker!)


Step 2g) - After you have selected the Language, you can select the "Transparency" type, color of the subtitles and their location. and if you have already created an IDX file click on the "Open.." button and you can use it here to enable the usage of Forced Subtitles instead of Regular Subtitles! - (* How to create FORCED SUBTITLES *) - when you are done, Click on the "OK" button to continue.



Step 2h) - If you are satisfied with your selection, Click on the "OK" button, if you want to add more filters, do so now.