Use the blue menu here below to navigate.
Using - Eazy VCD
This is a Pack of Programs using one Interface to ease the use of all the programs. It uses: vStrip / DVD2AVI / BeSweet / TMPGEnc and
VCDImager to create the Bin/Cue files for burning.
Step 1 - Open Easy VCD and press the "Scan DVD" button, Select from the "Program Chain" which part of the DVD you want to backup. Then click on "Output Folder" to select the target location of where the Encoded Files and Images will be created.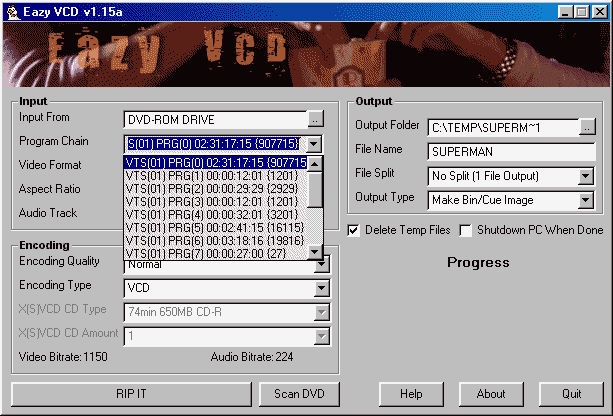 Step 2 - Click on "Video Format" to select the type of movie that will be encoded, this is done automaticly but can be altered at your own risk. If you select the incorrect format, you will get A/V sync problems.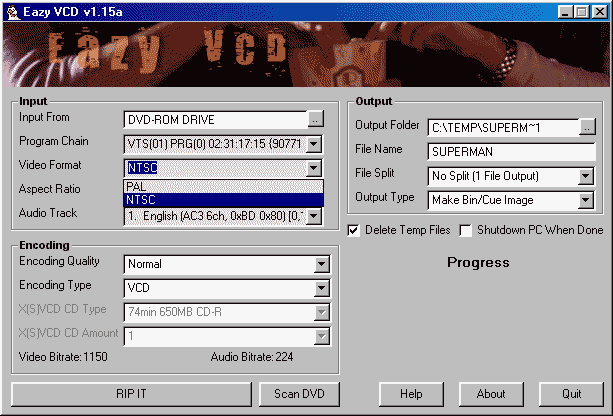 Step 3 - Click on "Aspect Ratio" to select if you want the movie to be in Full Screen or Wide Screen format.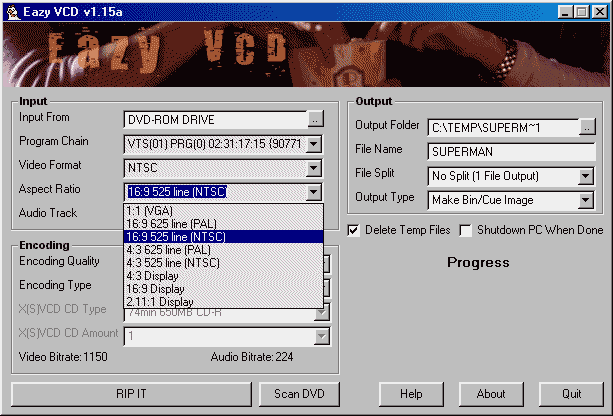 Step 4 - Click on "Audio Track" to select the language you want from the movie.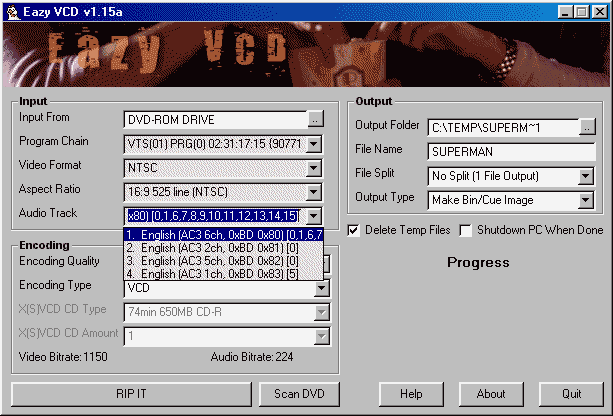 Step 5

- Click on "

Encoding Quality

" to select the quality level, the higher quality, the slower the encoding.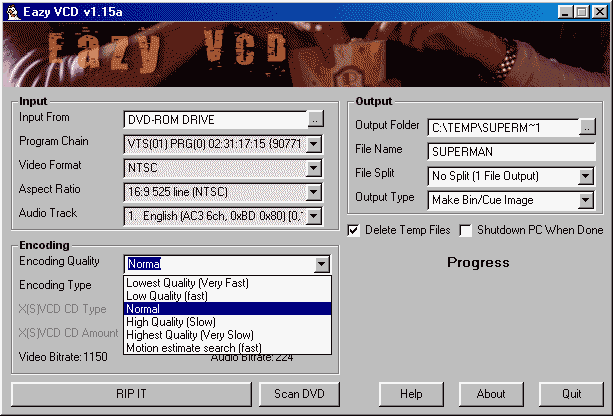 Step 6

- click on "

Encoding Type

" to select the standard you wish to create, choices are from VCD/SVCD to XVCD and XSVCD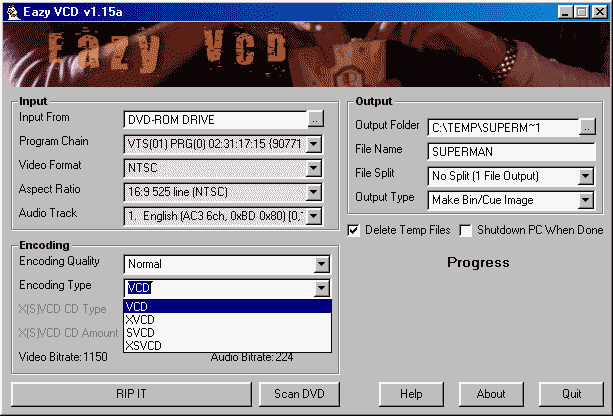 Step 7 - Click on "X(S)VCD CD Type" to choose the size of CDR media you plan to burn on, and then select the amount of CDR's to be used.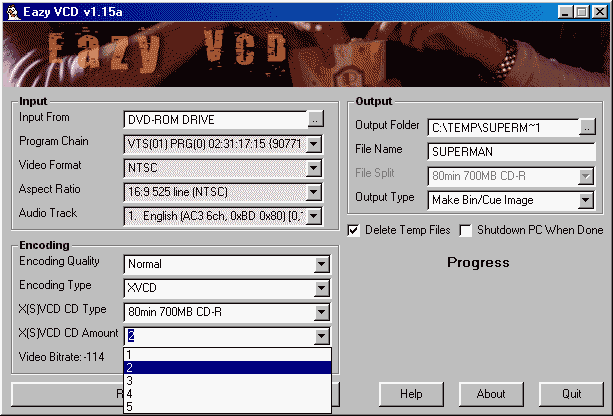 Step 8 - Click on "File Split" to select at what point you want the encoding to stop, select according to the CDR Size you picked earlier.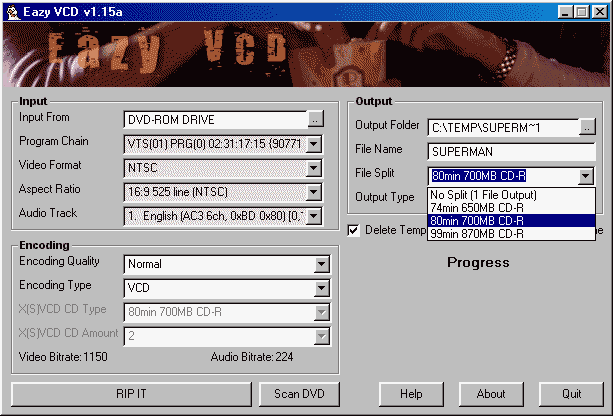 Step 9 - Click on "Output Type" to select the type of Operation that will be used, if you select "Make MPEG Files" the program will Create the MPEG files only (after copying the VOB files), if you select "Make Bin/Cue Image" the program will invoke VCDImager after the MPEG files have been created, and will then create the Images required for burning, if you select "Only Rip Vob's" the only operation will be the DVD Backup. When you are done, click on "RIP IT" to start the process.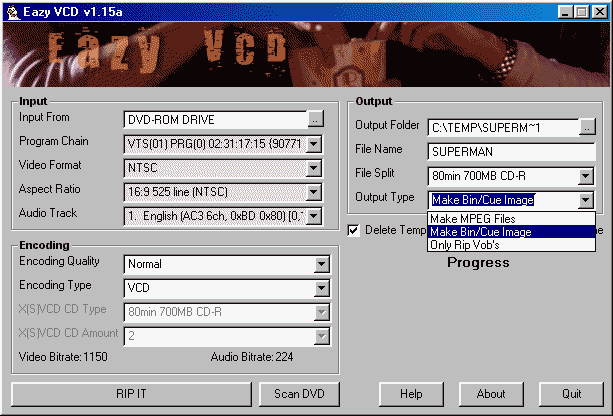 Next - Burning [Burn! Baby Burn!]