Use the blue menu here below to navigate.
Using - VCDImager Tools GUI
This program uses the very basic function of the VCDImager, it creates a Cue/Bin Files from your movie, so you can burn it later on.
Step 1 - Select the "

GNU VCDImager 0.7.12

" and Click on "

vcdimager

"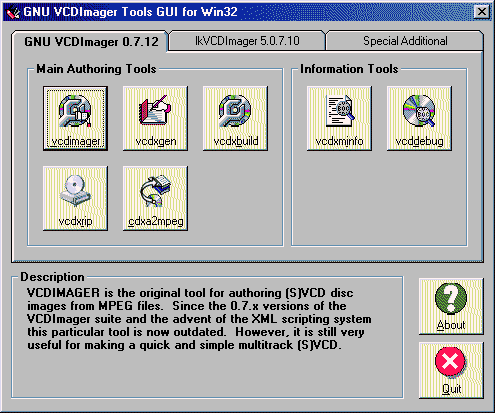 Step 2a - Click on the "

Add

" button to ioen the MPEG file selection for your S/VCD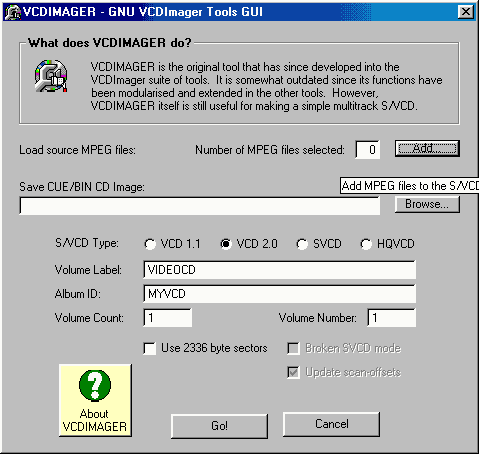 Step 2b - Click on "

Load

" to add your MPEG movie.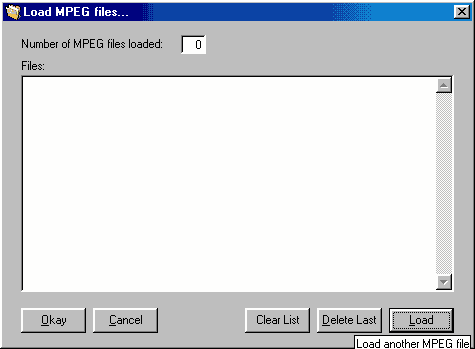 Step 2c - Click on the "

Okay

" button when you are done.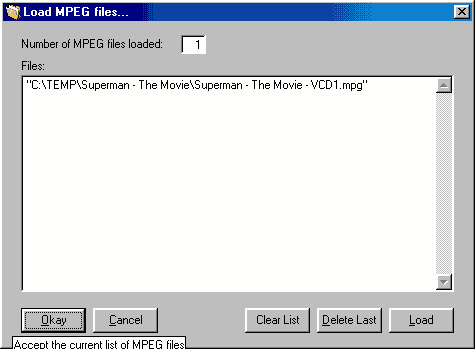 Step 3 - Click on "

Browse

" to Specifiy the output filename.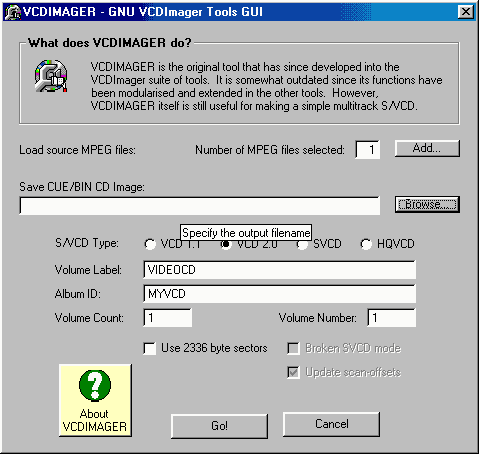 Step 4a - Write the "

Volume Label

" and "

Album ID

" for your Movie and then Click on "

Go!

"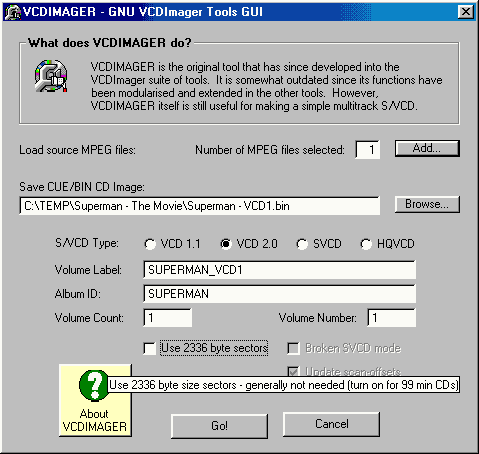 Step 5 - A DOS Prompt will appear, Scanning the MPEG and Writing an Image file will take awhile.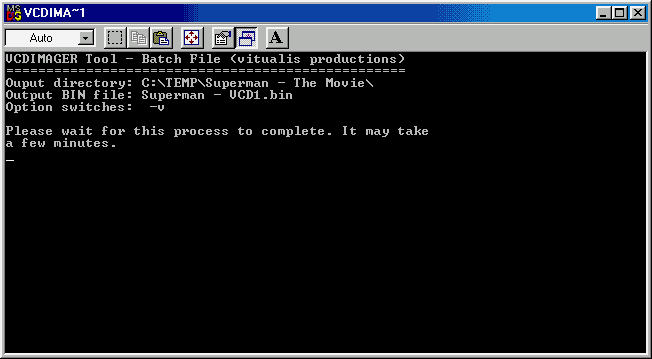 Extra Features





vcdxgen

- Generates a simple XML file. This tool is used for rudimentary generation of XML descriptor files.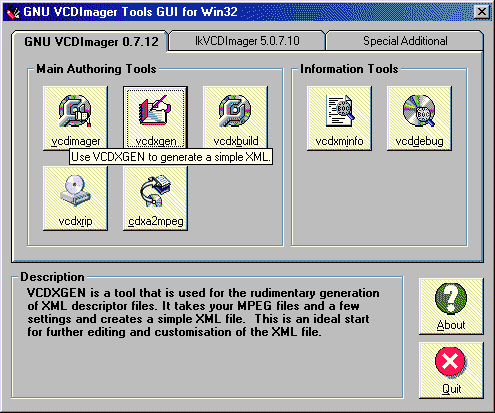 vcdxbuild

-

This is the tool that read the XML descriptor file and creates a CD disc Image, basicly it creates a Cue/Bin from XML files.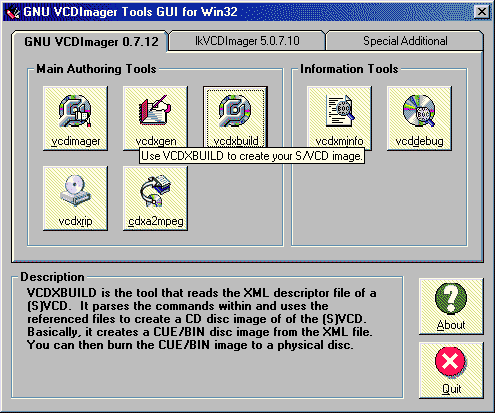 Special Additional
Regenerator - If you've lost your CUE file, then you can use this to recreate it.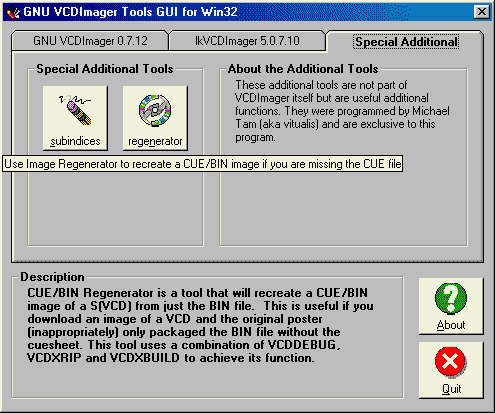 Final Step - Burning!