Use the blue menu here below to navigate.
Using - NTI CD Maker Platinum
NTI CD Maker 6 has basic functions for burning a VideoCD/SuperVCD, I wouldn't put too much effort on it, as it doesn't support anything except the actual burning of a MPG file into S/VCD disc, with the added bonus of creating a basic menu, as it does not support chapters.
Step 1a - In the opening screen click on the "Video" button.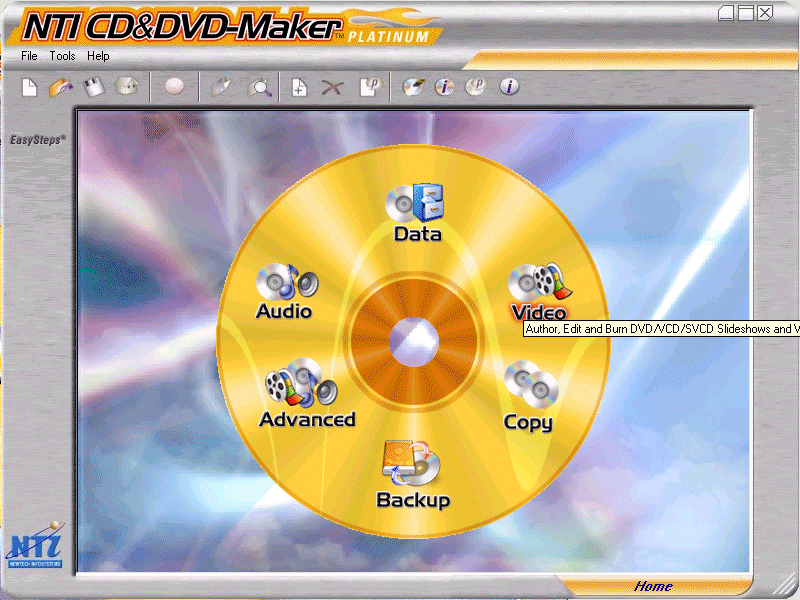 Step 1b - Then select the type of Compilation you are going to create.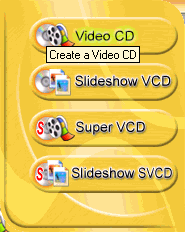 Step 2 - Go to where you saved your MPG files which you encoded earlier (either VCD or SVCD), remember to select the type of disc you are authoring if it's a Video CD or a Super VCD, drag the MPG file of the movie into the "Video CD Track".
NOTE: There is also a Menu section near the "Video CD Track" but it is not visible as i'm not using it in this example!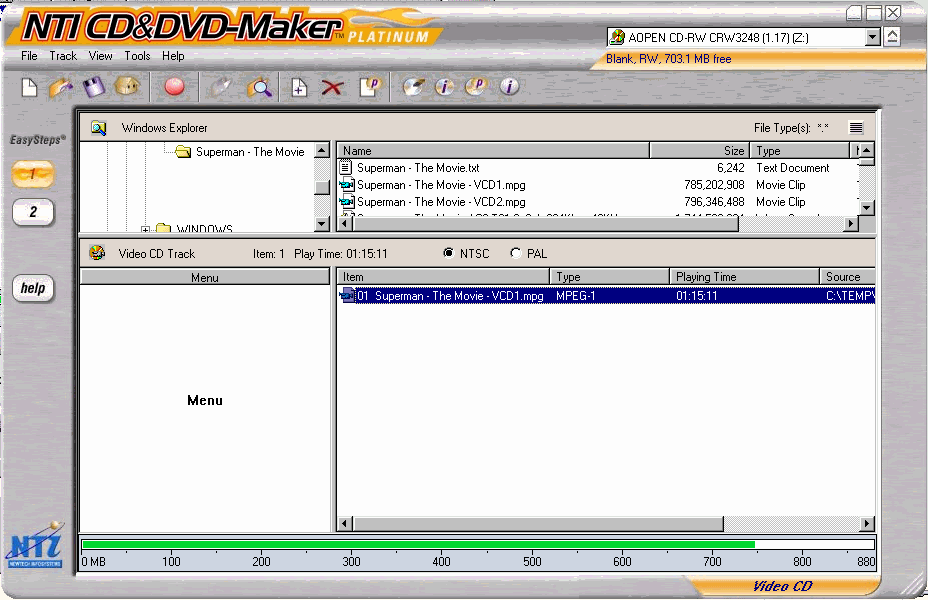 Step 3 - When you press "File" / "Disc Layout Properties ", you can change the label of the CD using ISO and Joliet format.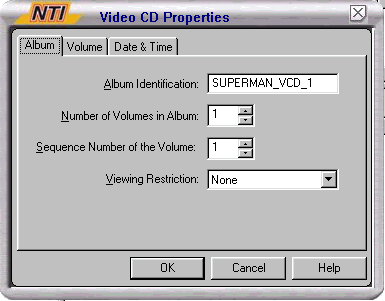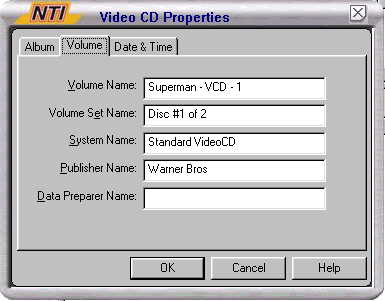 Step 4 - When you press on "Step 2" (in the program not in this guide! ) it will bring you a menu where you select to Test / Test & Write / Write and the method you will be burning, I suggest you manually select "Disc-At-Once", in case the program's "Smart decision " will decide to do something else!.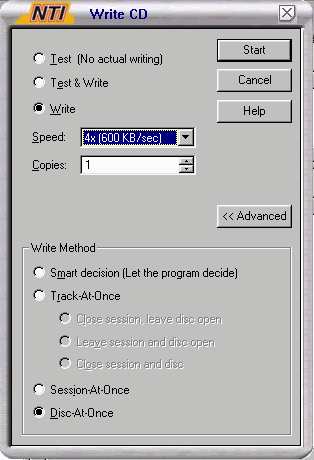 THE END