Updated October 3, 2004
Use the blue menu here below to navigate.
Using - Nero Burning-Rom
Nero is by far amongst the best Burning programs around, capable of covering almost any aspect of burning, it is also capable of Authoring to VCD and SVCD, but I would not recommend that, it is basically very flexible and keeps on improving with each build that comes out.
Step 1 - Select New Compilation and from the menu on the left, make sure you select Video-CD (or Super Video CD, depending on what you encoded!) and you will see 7 menu choices (1a), in the ISO menu, choose according to the image (Joilet is optional!) but ISO9660 should stay as DVD is not a PC and some will give problems if you use the Relax options (1b), now select the Label of your movie (1c) and Click on "New"
1a )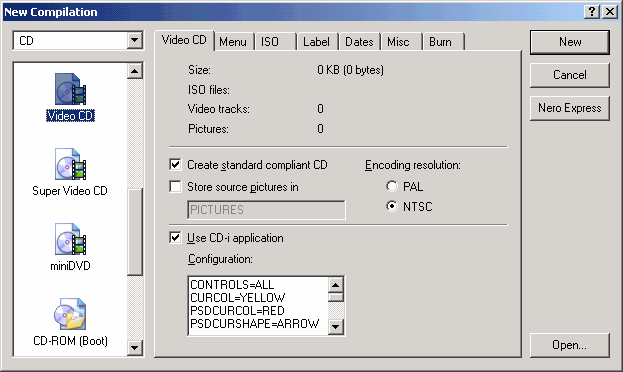 1b)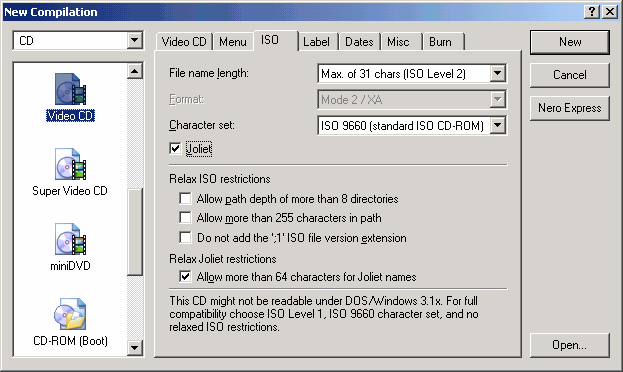 1c)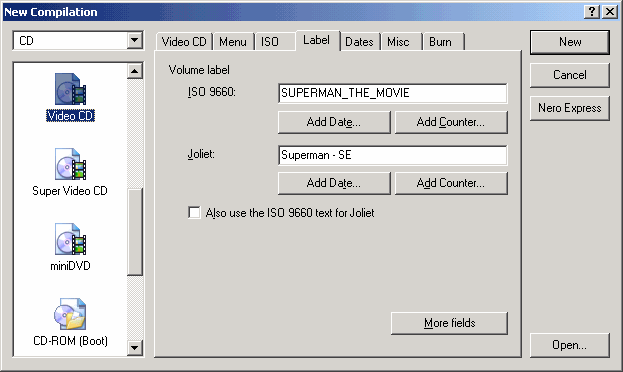 Step 2 - Drag your MPG file into the Tracks section in Nero and wait, as Nero will perform a check on your file and see if it is Compliant if you know you are doing a non-standard video, then when asked, Turn Off the Compliance Check! (2a), Double Click on the Track, and set the Pause to 0, so there will be no delay if you are doing multiple tracks (2b), now go into "Recorder" / "Burn Compilation" (2c), and mark the Write and select "Disc-at-Once" and "Finalize CD" and then you press the Write button (2d).
2a)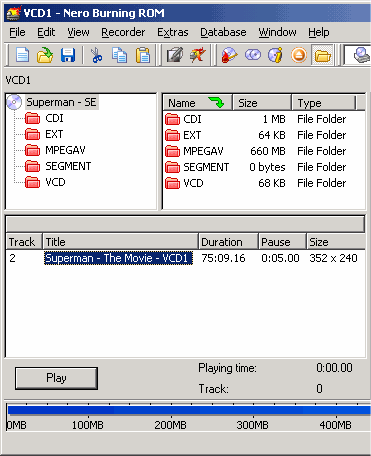 2b)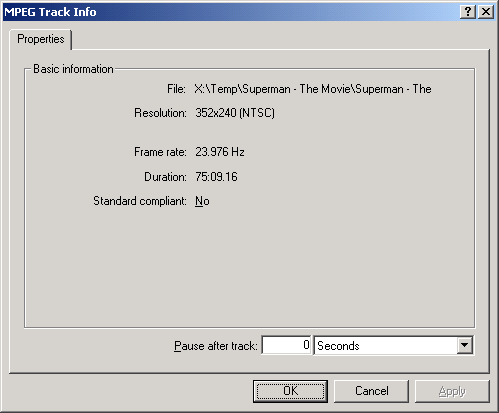 2c)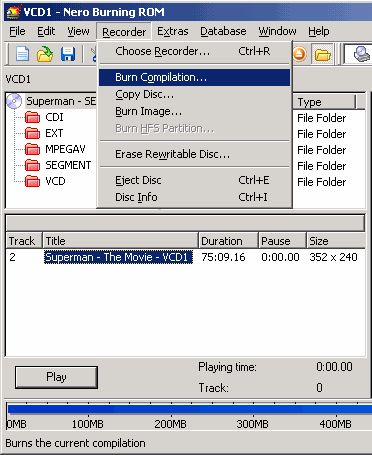 2d)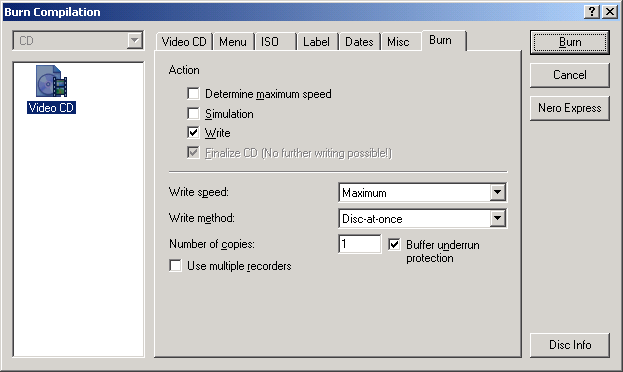 THE END