Use the blue menu here below to navigate.
Using - DVD Copy 2

This program is from the guys who brought us WinDVD. It can backup your DVD Movie in many "flavours" such as a DVD/VCD and even to a DivX(R) format or M-DVD. It gives you just about total control on how you want to create the backup. If you select DVD, you can do the entire DVD or just the Main Movie or even select your own Customize settings. However, this program is Shareware and NOT a Freeware.
NOTE: I Recommand using "AnyDVD" to get a direct access to your DVD Movie without needing to copy it to your HDD!

Step 1(a/b)

- Select the "

Source

" of your DVD Movie, a HDD location or a DVD drive. Then select the "

Target

" location which can be your DVD Burner or a HDD folder.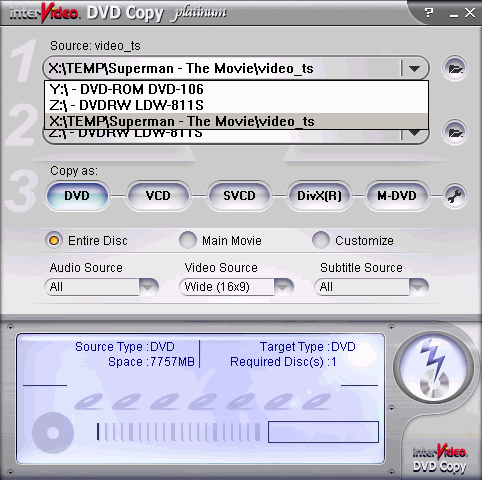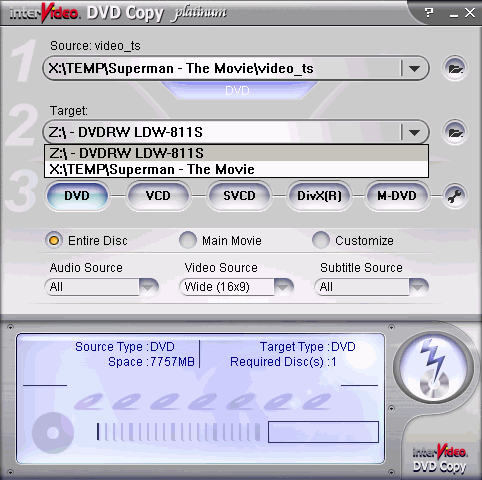 Step 2(a/b/c/d)

- Select how you would like to make your "

Copy as

" DVD/VCD/SVCD/DivX or M-DVD formats. In this example I will use the DVD option. Here you also have several choices. You can copy the "

Entire Disc

" or just the "

Main Movie

" or even use "

Customize

" to set your own selections. If you select "

Main Movie

" then under the "

Audio Source

" you can choose which language/s to include. If your movie comes in two flavours, then in the "

Video Source

" you can select which version to burn and also the "

Subtitle Source

" for including subtitles language.



a)
b)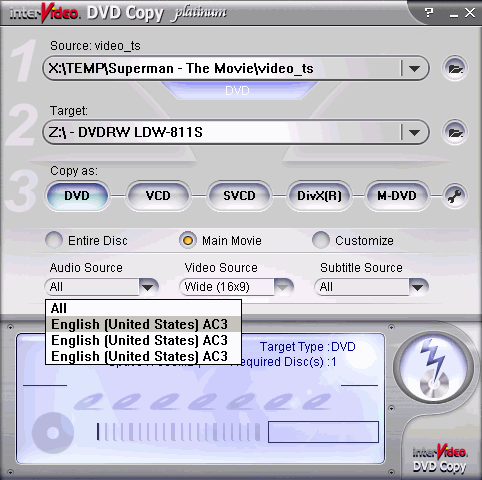 c)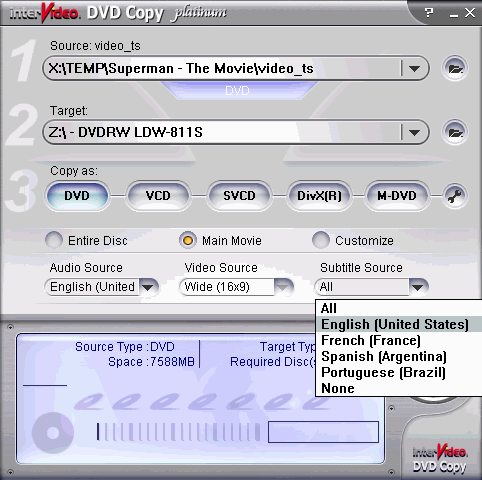 d)
Step 3(a/b) -

Click on the "

Tools

" button to set up the program itself. Under the "

General

" tab you can use the "

Video System

" to select your country coding (PAL or NTSC) or keep it on "

Auto

" to select according to the source. You can also choose how to split the movie according to your CDR media. Under the "

Disc Label

" you can write the movie name. In the "

DVD Media

" section you can specify under the "

Output Disc

" to "

Fit to One Disc

" so the program will fit larger movies into a smaller DVDR media. Click on "

OK

" when you are done.



a)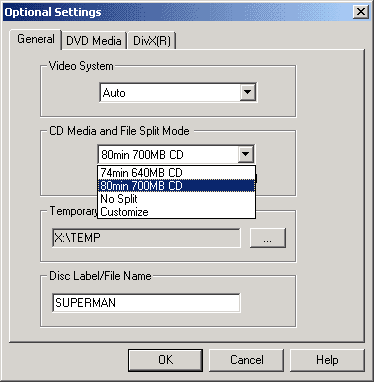 b)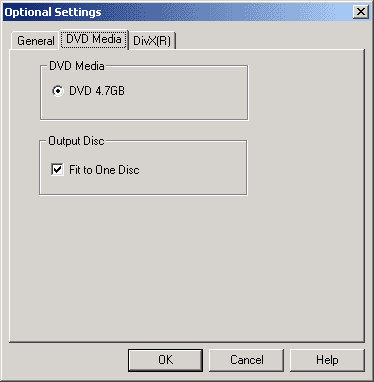 Step 4

- When you are satisfied with your choices click on the "

Start Burning

" to being the copy operation.


THE END