Use the blue menu here below to navigate.
Using - Nero Recode

With Nero Recode you can remove unwanted material from a DVD and convert it with an optimized bit rate so that it fits on a normal blank dvdr. This program is Included in Nero6/NeroVision2 so if you have any of those, you can use already use it.
NOTE: I Recommand using "AnyDVD" to get a direct access to your DVD Movie without needing to copy it to your HDD!
Step 1(a/b/c)

- Click on "

Copy Entire DVD to DVD

" category. Then Click on "

Import DVD

" and wait while Nero is Analyzing your DVD movie.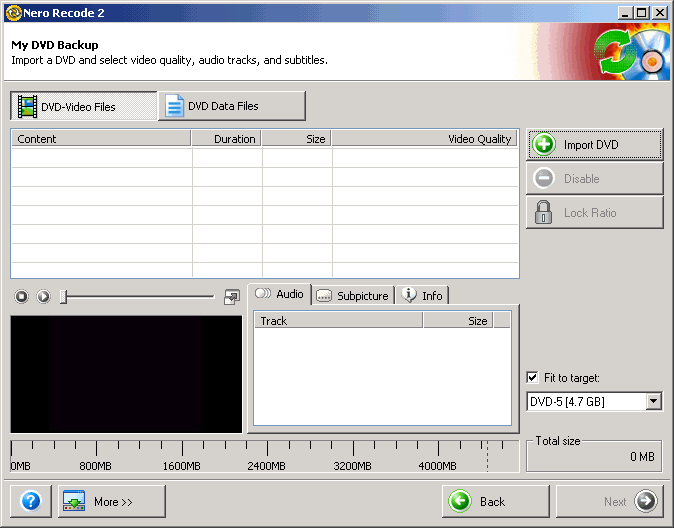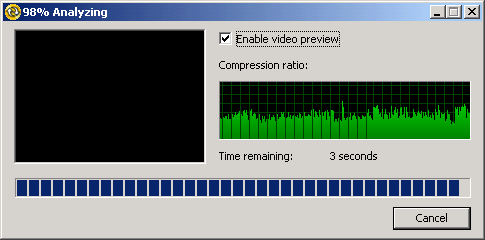 Step 2(a/b)

- Once your movie has been Imported, remove the unwanted material from the movie (this will increase the overall quality!) such as extra "

Audio

" and "

Subpicture

" languages (Subtitles). When you are satisfied with your choices, click on "

Next

" to continue.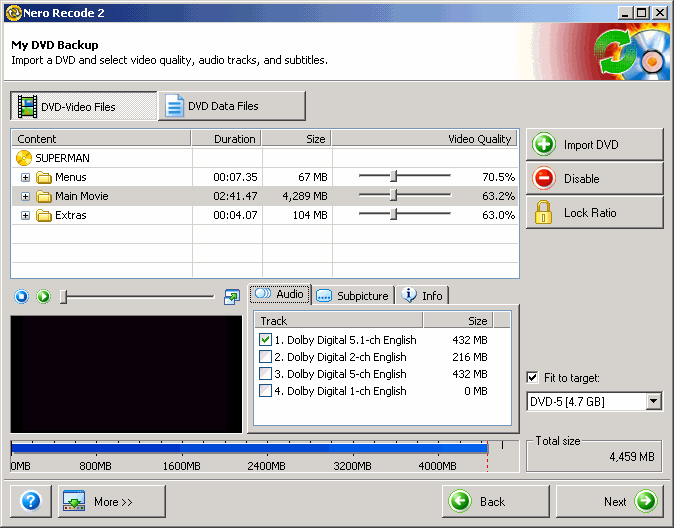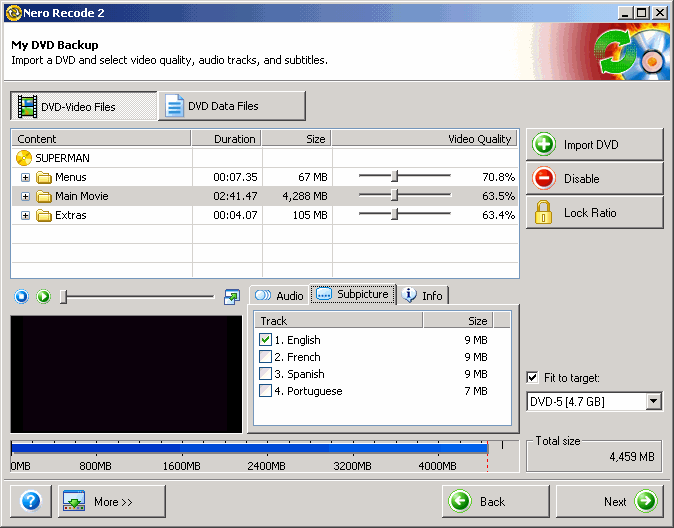 Step 3(a/b) -

In the "

Burn Options

" select the "

Destination

" of your movie, either creating a "

Hard Disk Folder

" or Burning or using the "

Image Recorder

" to create an NRG image to burn later. I Recommand Enabling the "

Advanced analysis

" to increase encoding quality.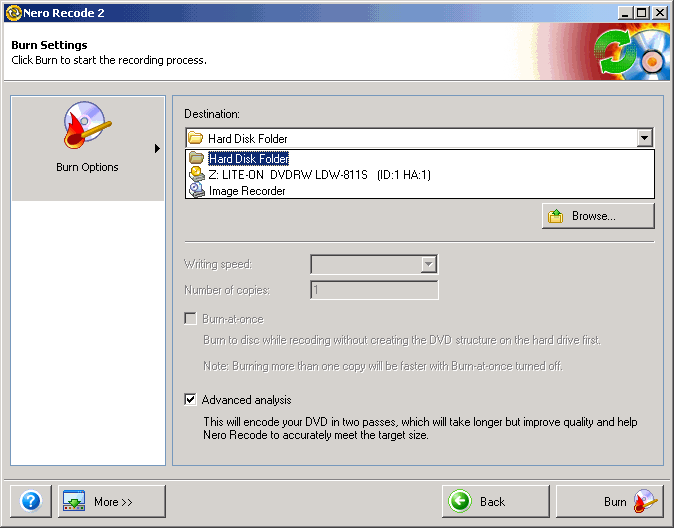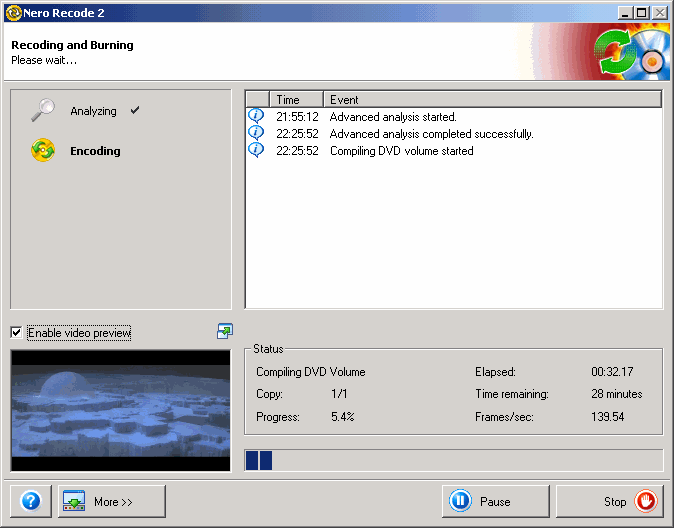 THE END