Use the blue menu here below to navigate.
Using - DVD Decrypter (File Mode)
An Excellent Freeware which can Backup your DVD Movie in Several methods, Either just the Main Movie or a Full DVD Backup or even create an ISO file to burn with programs, although it supports Burning as well. It does NOT encode or transcode the movie, if your source is too large to fit a DVDR media, you will need to use a transcoding tool before you can burn.

Step 1)

Click on "

Mode

" and select "

File

" to switch to File Copy Mode.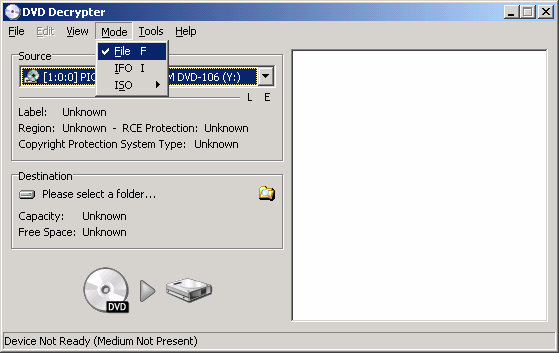 Step 2

) Once you insert your DVD Movie into the drive, it will be automaticly selected. Click on the "

Browse for a folder

" icon and select the location for copying the DVD files.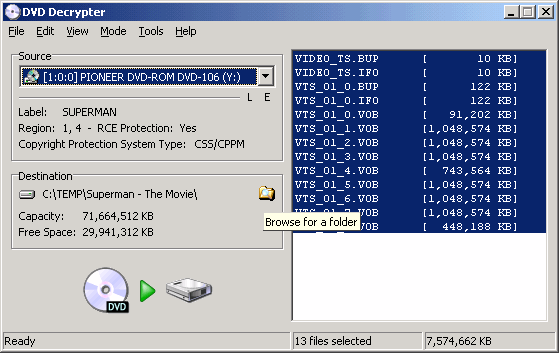 Step 3

) One you click on the "

Decrypt

" button, your DVD will be copied to the selected destination.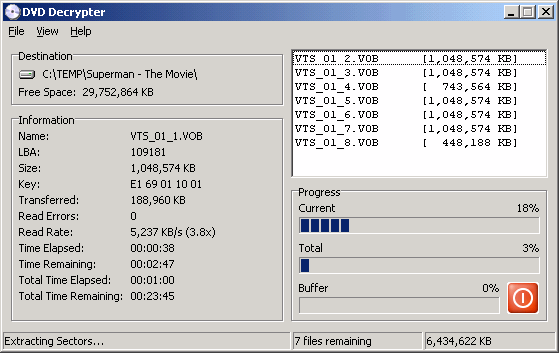 Next -
Backing-up DVD to DVDR Media!