Burn DVD
Tools:Nero 5.5.8.2 or higher and a DVD Writer of course.


Note 1! Be sure to use latest Nero to get best DVD-Player compatibility, but still does some users report that it work better(better standalone DVD-Player compatibitily) with other burning tools like Instant CD/DVD and PrimoDVD or try burn with Nero in UDF mode 1.02.

Note 2! You must have authored the DVD-Video first with a authoring like DVDit,SpruceUp. Read here how to author DVD-Video.

Note 3! If the DVD won't work on your standalone DVD Player be sure that you use Nero 5.5.8.2 or higher.




Launch Nero and Close the wizard.
Select File->New and this window appears.
Select in the upper left corner DVD and then DVD-VIDEO. (if you can't select DVD read here)
And hit New.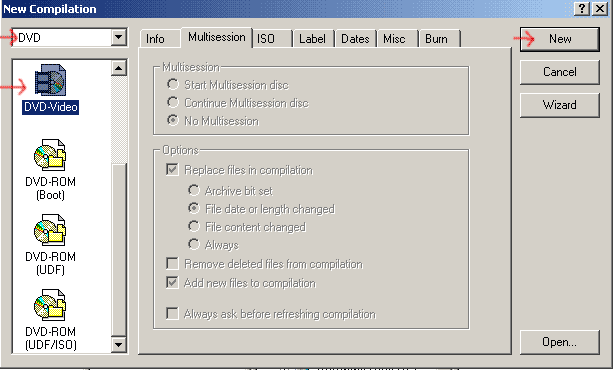 Locate the VIDEO_TS folder that the authoring tool has created and drag all .bup,ifo and .vob files in that folder to the VIDEO_TS folder.

Note! Only add .BUP, .IFO and .VOB files to the VIDEO_TS folder.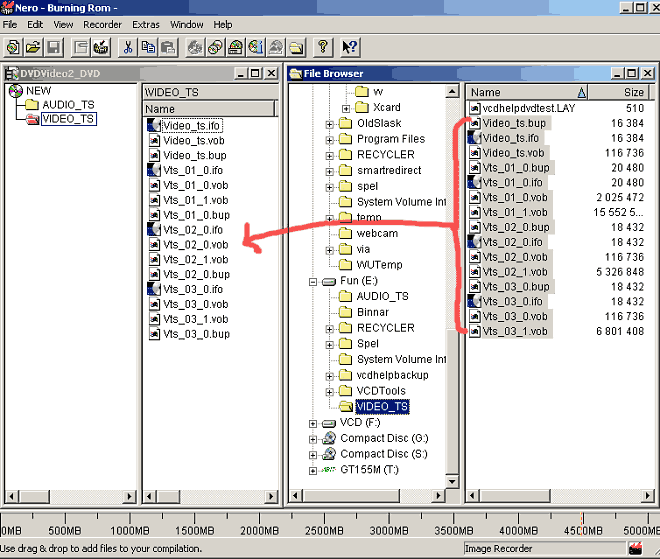 Select File->Write CD.
Now it is just to burn it and it should work on your DVD Player...if now your player support DVD-R or DVD-RW or DVD+RW....it worked perfect for me on my Pioneer DV-444 using HP DVD+RW media.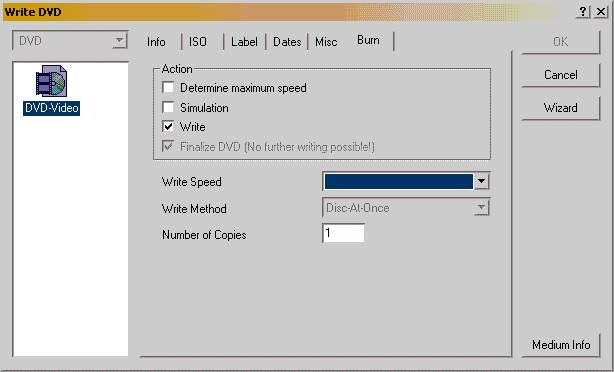 Done.


Problems

If the DVD won't work on your standalone DVD Player:
Try burn with another software such as Primo DVD or directly with the authoring tool.
Also be sure that you DVD Player supports DVD-R or DVD-RW or DVD+R or DVD+RW.


I can not select DVD in the upper left corner because it only say CD there
Your DVD is maybe not supported. If you are going creating a Nero DVD Image but don't have a DVD Drive select File->Preferences and under Expert features select Enable Image Recorder for all formats