Burn DVD
Tools:VOB Instant DVD 6.5+.


Note 1! You must have authored the DVD-Video first with a authoring like DVDit,SpruceUp. Read here how to author DVD-Video.

Launch Instant CD/DVD and select InstantDisc.
Select UDF Video DVD.
Select Create.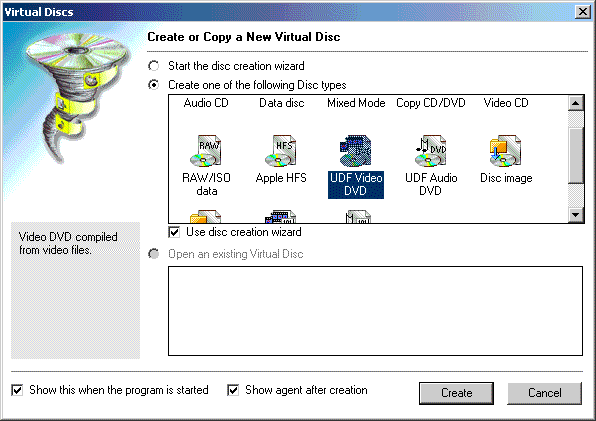 Select DVD,4.7GB and your DVD Writer
Select Next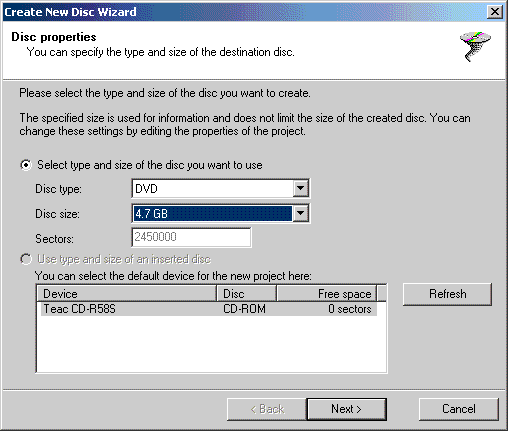 Name the Disk Volume label to anything you like
Deselect the The disc contains long filenames...
Use UDF Version 1.02
Select Next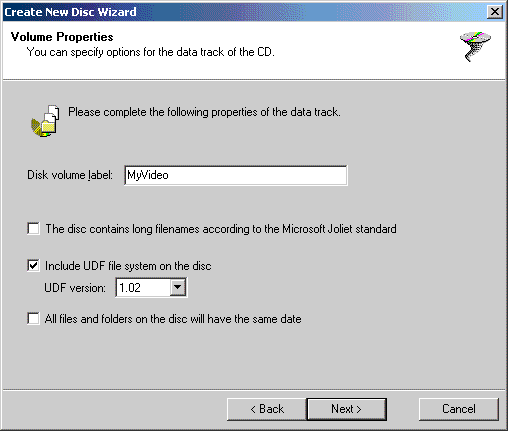 Locate and select the VIDEO_TS folder that the authoring tool has created and either drag it to the box below or select add all, add the AUDIO_TS folder also. (Note! Be sure that the foldernames are uppercase and only add .BUP, .IFO and .VOB files should be in the VIDEO_TS folder and the AUDIO_TS folder is usually empty).




Last select Write disc to burn it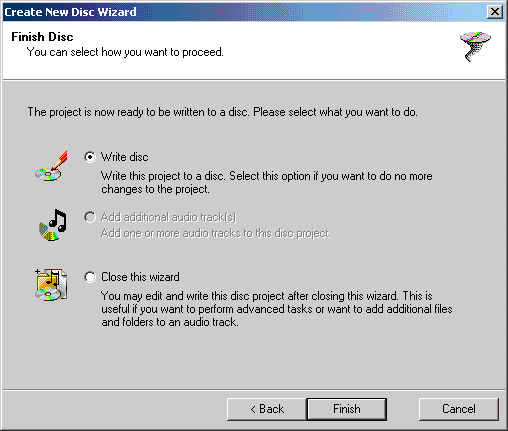 Done.


Problems

If the DVD won't work on your standalone DVD Player:
Try burn with another software such as Primo DVD or directly with the authoring tool.
Also be sure that you DVD Player supports DVD-R or DVD-RW or DVD+R or DVD+RW.