Our website is made possible by displaying online advertisements to our visitors.
Please consider supporting us by disabling your ad blocker or buy
PlayOn (record Netflix)
:)
Tools with
M2TS to AVCHD
support:
| | |
| --- | --- |
| 1 tool hits, Showing 1 to 1 tools | - |
Tool
Description
Type
Rating
Comment
tsMuxer is a Transport Stream muxer. Remux/mux elementary streams, EVO/VOB/MPG, MKV/MKA, MP4/MOV, TS, M2TS to TS to M2TS. Supported video codecs H.264, VC-1, MPEG2. Supported audio codecs AAC, AC3 / E-AC3(DD+), DTS/ DTS-HD. Ability to set muxing fps manually and automatically, Ability to change level for H.264 streams, Ability to shift a sound tracks, Ability to extract DTS core from DTS-HD, Ability to join files. Output/Author to compliant Blu-ray Disc or AVCHD. Blu-ray 3D support in version 1.11+.
Freeware
OS:Windows Mac Linux
Version:2.6.12
Released:Jan 20,2014
File size:2.7MB


Click to enlarge screenshot
Latest version
2.6.12 (January 20, 2014)
Download
Visit developer's site
Download tsMuxeR 2.6.12
[2.7MB]
[Win]
[Portable]
Download Mac, Linux and other versions
Download tsMuxeR Mac version
[9.0MB]
[Mac]
Download tsMuxeR Linux version
[526.2KB]
[Linux]
Download old versions
Download tsMuxeR old versions
Supported operating systems

Windows

Mac OS

Linux
License
Freeware
More information and other downloads
Version history / Release notes / Changelog
------------ Network Optix tsMuxeR 2.6.12 ----------------------
- several minor bugs fixed

(no linux or mac versions released yet)

View full changelog
All features
Supported incoming formats:

* TS;
* M2TS;
* Blu-ray;
* Demux option.

Supported videocodecs:

* H.264
* Microsoft VC-1;
* MPEG-2.

Supported audiocodecs:

* AAC;
* AC3 / E-AC3(DD+);
* Dolby True HD (for streams with AC3 core only);
* DTS/ DTS-HD;
* LPCM.

Supported subtitle types:

* M2TS Presentation graphic stream.
* SRT text subtitles

Supported containers and formats:

* Elementary stream;
* Transport stream TS and M2TS;
* Program stream EVO/VOB/MPG;
* Matroska MKV/MKA;
* MP4/MOV

Main features:

* Automatic or manual fps adjustment while mixing;
* Level changing as well as SEI, SPS/PPS elements and NAL unit delimiter cycle insertion while mixing H.264;
* Audio tracks and subtitles time shifting;
* Ability to extract DTS core from DTS-HD;
* Ability to extract AC3 core from True-HD;
* Ability to join files;
* Ability to adjust fps for subtitles;
* Ability to convert LPCM streams into WAVE and vice versa;
* Track language information injection into blu-ray structure and TS header;
* Ability to cut source files;
* Ability to split output file;
* Ability to detect audio delay for TS/M2TS/MPG/VOB/EVO sources;
* Ability to remove pulldown info from stream;
* Ability to open Blu-ray playlist (MPLS) files;
* Ability to convert SRT subtitles to PGS;
* Tags for SRT subtitles support - tags for changing font, color, size, etc.; tag's syntax is similar to HTML;
* United cross-platform GUI - Windows, Linux, MacOS.
Sections/Browse similar tools
Alternative to tsMuxeR
Guides and How to's
Adding a subtitle on a Blu-ray Disc keeping the original menu
-
Read
Basic Guide for HDV to Blu-ray
-
Read
BD2DVD: Blu-ray to DVD guide
-
Read
Blu-ray to MKV with optional multi-language audio/subtitle support
-
Read
Convert MKV to AVCHD for PS3 and Blu-ray
-
Read
How to add menus to avcHD without re-encode the files
-
Read
How to convert a Blu-ray disc into a .MKV 720P file
-
Read
How to Decrypt/store/play Blu-Ray and HD-DVD Discs
-
Read
How to rip a Blu-ray disc and remux it to MKV
-
Read
MKV H.264/AVC to VC-1 Conversion Guide
-
Read
View all guides with guide description here
Tool features - Convert
Acronyms / Also Known As
tsMuxeRGUI, smartLabs tsMuxeR
Download tsMuxeR portable download
Share software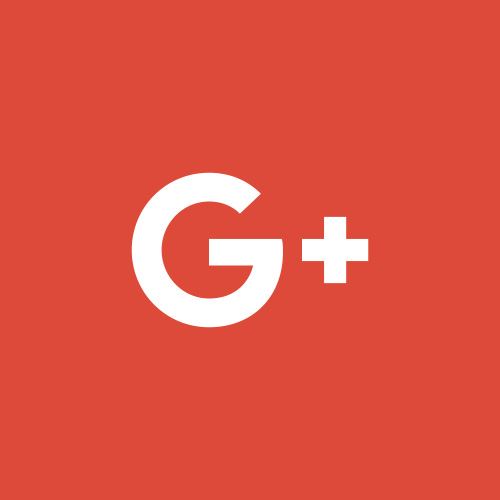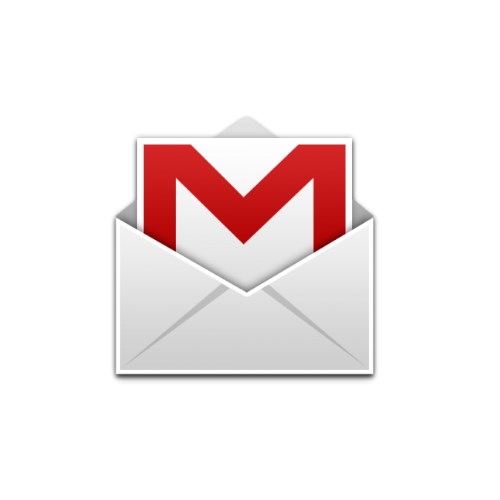 Notify me when software updated or report software
Email me when it has been updated
Report this tool (dead link/new version)
| | |
| --- | --- |
| 58 comments, Showing 1 to 5 comments | |

Try this:Right click Computer-->Manage-->Device Manager-->Disk drives-->Doppel left click on each Device separate-->Policies-->If Quick removal radiobutton is checked change to Better performance-->Click "OK".
This is in the most cases like yours the big Troublemaker.Read the Discription for this Setting.

Feb 20, 2016 Version: 2.6.12 OS: Windows 7 64-bit Ease: 10/10 Functionality: 10/10 Value: 10/10 Overall: 10/10

I am experiencing some weird issues with strange behaviour.
When an .mp4/ac3 video file is added that was created using winFF/ffmpeg
tsMuxerGui crashes with a blank error message and at the
same time it seems to delete the driver for the bluray player drive
(not being used - file input is from hard drive)
These are simple files with 1 video and 1 audio track and
there is an "apple?" text track in the .mp4's that do this - I
dont know where that comes from - ffmpeg is creating it somehow in winFF
without it existing in the original file I think. - like I said - weird
the ffmpeg command line does not look like it is creating it though.

The same .mp4 file will however load into mkvmerge and convert to mkv with no problem
and it doesnt show that odd text track. The MKV file created will then load into tsmuxergui
with no issues. So I thought I'd mention it here.

Also sometimes the progress gets stuck part way and everything just stops
(with any file)
And occasionally the conversion completes but it stays on 97%

I have tried re-installing everything.


Oct 10, 2014 Version: 2.6.12 OS: Windows 7 64-bit Ease: 8/10 Functionality: 8/10 Value: 10/10 Overall: 8/10
Can you guys make a feature so the computer will shut down whenever muxing's complete, and also be able to control it with a single checkmark?
Jul 5, 2014 Version: 2.6.12 OS: Windows 7 64-bit Ease: 10/10 Functionality: 9/10 Value: 10/10 Overall: 10/10

Hi

I tried to demux a french TV test signal I catched.

This is a TS with 2 streams : TS Muxer identify well
These streams are in UHD (3840x2160) : TSmuxer OK
with 50 fps : That's the probleme !!! TSmuxer says "Framerate not found"
In HEVC : TSmuxer OK (Awesome)

I can't change the framerate to 50 and when I watch the remuxed file, it's slow (25 or 30 fps)

Do you know if there is a solution for this issue ?

Thanks for that usefull tool !!!



Jun 11, 2014 Version: 2.6.12 OS: Windows 7 64-bit Ease: 9/10 Functionality: 8/10 Value: 10/10 Overall: 9/10
I'd forgotten that there was a LINUX version of TSMUXER. So my last comment is completely inappropriate. I stand corrected on my "lame" comment.
Mar 31, 2014 Version: 2.6.12 OS: Windows 7 64-bit Ease: 10/10 Functionality: 10/10 Value: 10/10 Overall: 10/10
| | |
| --- | --- |
| 58 comments, Showing 1 to 5 comments | |
| | |
| --- | --- |
| 1 tool hits, Showing 1 to 1 tools | - |