Our website is made possible by displaying online advertisements to our visitors.
Please consider supporting us by disabling your ad blocker or buy
PlayOn and record Netflix
:)
Tool
Description
Type
Rating
Comments
MAGIX Movie Edit Pro sets new standards. Based on the successful previous versions, we have optimized the program to make it the best Movie Edit Pro ever! Now it's even easier to transform your recordings into exciting theater-quality films with impressive special effects including background music and animated DVD menus. MAGIX Movie Edit Pro Plus is the world's first 3D video editing program. Edit your videos as usual in 2D, create breathtaking 3D movies that captivate your audience, and experience the 4th dimension of video editing: speed! With the fastest MAGIX Movie Edit Pro of all time, you will get perfect results in a flash. Premium Package costs $130.
Trialware
($50)
OS:Windows
Version:2018
Released:Sep 4,2017
File size:4.6MB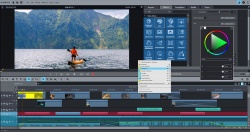 Click to enlarge screenshot
Latest version
2018 (September 4, 2017)
Download
Visit developer's site
Download Magix Movie Edit Pro 2018
[4.6MB]
[Win]
Supported operating systems

Windows
License
Shareware ($50)
Complete Version history / Release notes / Changelog
Version 2018

NEW IN MOVIE EDIT PRO

Movie Edit Pro Smooth-flowing preview Mediapool: Plug-ins for a special low price Direct import from the cloud Movie Edit Pro Plus Also included with Movie Edit Pro Additional effects worth a total value of $49.95 200 Multimedia tracks Improved 360° video editing Movie Edit Pro Premium Also included with Movie Edit Pro Plus NewBlue Elements Overlay ($99.00 value) iZotope RX Elements ($129.00 value) NewBlue ColorFast 2 ($99.00 value) HitFilm Movie Essentials ($99.00 value)

Read more: http://www.magix.com/us/movie-edit-pro/new-features/


Version 2016

NEW IN THIS VERSION:

Right in the middle of the action Perfectly arranged from every angle: Movie Edit Pro 2016 Premium is the first editing program to support 360° editing for videos made with panorama cameras. Never lose track of anything Improved object tracking lets you follow objects even more precisely. Pin text to objects, place black rectangles in front of faces and blur out license plates. Even more action Take advantage of automatic video editing, 25 customizable templates and effects made specifically for action-packed footage. Configurable effect transitions 20 extraordinary transitions, including blur features. Watch video Modern title templates Brand new templates sorted according to opening/closing credits, subtitles and captions. Beat-based video editing Edit your videos to fit the beat of the music. Watch video Support for the latest cameras Compatible with new video formats, such as HEVC** and XAVC S. H.264 hardware acceleration Enjoy faster import and smooth playback. New snap markers Trimming, moving and synchronizing objects is now even easier.

Read more: http://www.magix.com/us/movie-edit-pro/premium/


Version 2015
New in this version:

Red Giant Retrograde
Give your videos an authentic 8mm or 16mm film look! Choose from a large selection of adjustable presets – created from original Kodak film scans!

Red Giant Chromatic Glow
It doesn't matter if you're working with individual texts or entire surfaces: Colorful lighting accents make every video a special highlight!
Brilliant videos guaranteed.

Red Giant Knoll Light Factory
Hollywood's number one for light reflections now available exclusively in Movie Edit Pro. All effects have been personally designed by ILM Visual Effects Supervisor John Knoll.

Redesigned user interface
Premium video editing deserves a
Premium design: Movie Edit Pro's interface has been completely redesigned to meet the high demands of our customers.

Native 64-bit support
The fast lane for Premium video editing: Thanks to 64-bit support, Movie Edit Pro 2015 Premium now uses the full potential of your PC's memory and processor.

The plus in Premium: Titler plug-in
The NewBlue Titler EX is perfect for creating dynamic Hollywood-style titles, captions and rolling credits directly in Movie Edit Pro 2015 Premium.

Automatic fisheye correction
With Movie Edit Pro 2015 Premium you can automatically correct all optical distortions in your videos and photos from any action cam or video camera.

Multicam editing: For 4 cameras
Edit recordings from up to four cameras at the same time in Movie Edit Pro 2015 Premium. All videos are automatically synced according to your audio tracks.

Practical movie wizard
Raise the curtains on your videos:
The movie wizard gives your videos a cinema quality look – animated templates for birthdays, weddings and other events.

WLAN transfer
of projects
With Movie Edit Pro 2015 Premium you can wirelessly transfer your mobile video projects from the Movie Edit Touch app to your computer via WLAN – all accompanying project files are transferred as well.

Edit XAVCS video files

The new XAVCS video format supports resolutions up to 4K Ultra HD and is used in the latest camera models. Realize the full potential of your camera now.

Automatic loudness adjustment
Does the background music in your video have different volume levels?
Movie Edit Pro 2015 Premium can automatically adjust the loudness of the songs and even out the volume – no more problems with tracks that are too loud or too quiet!

Expanded
object editing
Movie objects can be cut out even more easily or moved. All changes are automatically taken into account in all MAGIX mouse modes.


Version 2014
Professional color correction.
NewBlue ColorFast combines professional color correction with detailed color grading in a single workflow.
You can precisely control color adjustments and apply them to individual image areas or the entire video picture.

Watch sample video
Amazing animated titles.
Use proDAD Heroglyph V4 Pro and create impressive title animations with templates for a wide variety of themes.
Every preset can be adjusted using sliders and buttons.

Incredible footage. Smooth editing.
Edit 4K and HD footage as simply as DV footage.
With the new proxy editing feature, Movie Edit Pro 2014 Premium automatically creates easy-to-edit versions of your video files. This enables smooth editing even on low performance computers.
When exporting the program use the original files.
Combining workflow and impressive output quality.

Better performance on all tracks.
Work even faster. The optimized multi-track feature in MAGIX Movie Edit Pro 2014 Premium provides a more efficient use of the multi-core processors
Edit your videos on multiple tracks faster than ever before. High speed video decoding made possible by saving unnecessary quality processes when playing videos in realtime.

4K – The revolution for your videos.
Twice as big, four times as sharp.
The new 4K Ultra HD format can display images in more detail than Full HD.
Experience your videos in unparalleled quality. Only MAGIX Movie Edit Pro offers the perfect workflow for editing your own Ultra HD videos. Whether it's footage of sporting events from a GoPro or holiday videos from your camcorder, take full advantage of the potential of your video camera and get the best image quality possible.

New touch design.
For the first time unique touch elements have been integrated into the MAGIX Movie Edit Pro interface.
Use the color wheel the easy way thanks to large buttons and touch gestures. Or simply click using the mouse. The toolbar in the timeline has been redesigned and now provides direct access to the most important mouse modes.

All transitions in one location.
The transition dialogs from previous versions have been directly integrated into the Media Pool. Save time and click through fewer submenus.
All 3D and HD transitions are now fully calculated using your graphics processor and run smoothly during previews.

Now the graphics processor comes into use.
Acceleration for effects
Effects such as blur or focus in your videos are now calculated by the graphics processor which means that with suitable hardware they can be calculated faster than ever before.

Screen transfer Wireless
The new Intel Wireless Display Technology (WiDi) allows you to watch the previews in MAGIX Movie Edit Pro 2014 Premium on devices like TVs and projectors. Check your results on the big screen. No cables needed.

Mobile video editing at your fingertips.
Get started on the go. Perfect at home.
With MAGIX Movie Edit Touch for Windows tablets you can now edit your videos right where you made them – on vacation, at family celebrations or at a live show.
Quickly and easily remove unwanted scenes, change the scene order and add some text and titles. When you get home you can import and edit projects in MAGIX Movie Edit Pro 2014 Premium.

Realistic special effects and templates.
Unique contrast values
Incredible yet so simple. High Dynamic Range effects (HDR) allow large, detailed differences in brightness to be displayed in pictures and videos.
You can even get the best out of your underexposed footage using the HDR effect. Take advantage of excellent image quality with unique contrast values.

Templates that will amaze everyone
Impress your viewers with the new menu, film, and intro/outro templates that are ideal for birthdays, weddings or holiday videos.
The wide range of high-quality templates and decorative elements give your videos a professional look no matter what style you choose.

The new toolbar.
You asked for it. We completely redesigned the toolbar in the timeline to allow for a fully optimized workflow. The most important mouse modes are now accessible with a single click, making the editing process faster and more efficient.

http://www.magix.com/fileadmin/user_upload/magix_com/products/video/video-deluxe-2014/PDF/magix_movie-edit-pro_2014_new-features_en.pdf


Version 2013
More than 50 new features
Improved timeline display with video and audio
on one track
Support of the new video standard AVCHD Progressive (60p)
Accelerated export of AVCHD videos with automatic
graphics card recognition
Improved user interface with quick access features
New high-quality decorative elements and intro/outro templates
Fast and direct GPU calculation of all essential video effects
New Chroma Key Engine for perfect object extraction

http://www.magix.com/fileadmin/user_upload/magix_com/products/video/Video_deluxe_2013/PDF/magix_movie-edit-pro_2013_new-features_en.pdf


Version 18
More than 60 improvements in MAGIX Movie Edit Pro MX Plus/Premium

Performance
On average up to 3 times faster AVCHD export compared to previous version thanks to NVIDIA® CUDA™ and AMD® OpenCL support
Noticeably accelerated program start
Accelerated project loading
Accelerated loading of recording dialogs
Accelerated closing of program settings after making changes as well as accelerated export start in large projects
Shorter reaction time of the timeline play marker when "Image size and position" effects section is open
Faster image generation in Media Pool for large media directories
More precise miniature display in timeline objects
Optimized background processing, enabling faster program reaction such as marker movement, rewinding and editing operations on AVCHD clips.
Optimized image stabilization for multicore PCs - up to 10 times faster on Intel® Core™ i7 systems compared to the previous version
Multicore optimization for image sharpness and feathering effects
Use of expanded memory on 64-bit systems for GOP and bitmap caching
Calculation of dynamic object effects on GPU with activated anti-flicker effect
Video effect rendering on GPU (incl. special read back for NVIDIA® systems)
Calculation of standard transition on GPU
Navigation with keyboard and external controllers such as Contour shuttle is more fluid
Preview rendering with automatic recognition of critical areas (only in MAGIX Movie Edit Pro MX Plus/Premium)
Stereo3D (only in MAGIX Movie Edit pro MX Plus / Premium)
File import from new 3D camcorder models Sony TD-10 and JVC TD-1*
Configurable output for line-by-line interpolation
New output modes "over/under" in order to take advantage of full resolution of devices with line-by-line interpolation
Export for lens array images (lenticular, or "wiggle" images)
Perspective correction in stereo 3D alignment
New functions
Professional movie templates for quick trailers (only in MAGIX Movie Edit Pro MX Plus/Premium)
MX functionality for faster media and project exchange
Dynamic speed sequences within one video clip with synchronized pitch sequences
Intermediate image calculation for noticeably smoother slow motion playback
Miniature display in Media Pool with zoom
New categories for crossfades with improved display and preview
Direct effect editing in the timeline for multiple object selection
Redesigned export assistant with simplified operation and new export options
Redesigned burn selection with simplified operation
Simple interface layout adjustments with a new cursor and a large, sensitive area for manipulation
Direct display of project contents in the Media Pool
Program presets for FullHD video
New presets for movie settings and export of 24p material
New, multicore-optimized blur effect
Individually adjustable track width
Metadata display from AVCHD recordings and EXIF information from photos in object properties
Various minor improvements in the program interface, content display, etc.
Improvements in the travel route module (only in MAGIX Movie Edit Pro MX Plus/Premium):
- Redesigned interface for easier use
- Minute handling improvements, including.waypoints and points of interest
- New animated vehicles and objects
Program presets for FullHD video
Additional information during export with smart rendering for an exact compatibility analysis
Optimization of AVCHD imports:
- Performance optimizations
- Optical media will display only if it's an AVCHD disc
- Find folder is a preset if no AVCHD camcorder is found
- Scanning can be interrupted by pressing ESC
- Thumbnails from AVCHD special folder are opened as large icons only during viewing
- Optimized color display for improved recognition of individual recording sessions in large directories
- Recordings on the camera can be deleted manually
- New status info for camcorder disk capacity
Content
28 new backgrounds: animations loops and static templates
35 new disc menus (20 in MAGIX Movie Edit Pro MX)
4 new title templates
4 new transitions
15 new fonts
12 new effect transitions (only in MAGIX Movie Edit pro MX Plus / Premium)
15 movie templates (only in MAGIX Movie Edit pro MX Plus / Premium)
New bonus programs (only in MAGIX Movie Edit Pro MX Premium)
NewBlueFX Light Blends
Red Giant Magic Bullet Quick Looks
proDAD Vitascene 2 MAGIX Edition


Version 17
More than 50 new features:

* Improved performance during video editing
* Faster loading times for video projects
* Upload videos directly to Facebook®
* AVCHD import assistant with preview function
* Redesigned user interface in modern design
* Redesigned export assistant with clear selection
* Video monitor zoom and tracker outside the monitor window
* Effects masks: Apply video effects to selected areas
* Optimized memory usage on 64-bit systems
* and much more...


Version 16
NEW!

* Secondary color correction for impressive color effects
* Blu-ray™ and AVCHD discs with animated menus
* Completely revised DVD menu design
* Title editor with improved quality and direct previewing
* Object zoom function for even more precise effects control
* Unique travel route animation
* Upload videos to YouTube™ directly in HD quality
* Flexible track number selection
* Level display for audio file import
* Upload videos to the new Vimeo video portal
* Generation of color fields/test images
* PC performance benchmarking for optimized presets
* Music Editor 3.0 with optimized user guidance
* Improved audio monitoring option in the timeline
* Free selection of audio track in multi-audio VOBs
* BONUS! proDAD Adorage starter package (with 155 effects)
* Countless improvements in details


Version 15
NEW!

* Multicam editing (for 2 cameras)
Perfectly synchronize recordings from 2 different cameras
* Animated menus for Blu-ray Discs™
Created professionally animated menus for Blu-ray Disc™
* 3D presets for realistic 3D title effects
Over 100 templates for top-quality three-dimensional effects
* Easy color correction (color wheel)
Conveniently adjust the color of your recordings with just a click
* Native AVCHD editing
Import & edit AVCHD recordings without recalculation
* Supports Flip Mino and Flip MinoHD ("Flip HD")
Import, edit, dub and burn recordings from your Flip Video Camcorder
* Simplified effects control
All video effects have been concentrated centrally and clearly laid-out in the new Media Pool
* Flexible user interface
All user interface elements can be adjusted and moved individually
* Quick navigation via shortcuts
Navigate at lightning speed with the help of keyboard shortcuts like J, K, and L through your project
* Batch conversion (for complete folders)
Convert entire folders containing videos into any format you like
* Many new DVD menu templates(also for Blu-ray Discs™)
Choose from many professionally designed menu templates for DVDs and Blu-ray Discs™


Version 14
* NEW! Direct YouTube™ upload
* NEW! Screen capturing feature
* NEW! Support for NextGen consoles
* NEW! 3D real-time animation with iClone 2 SE
* NEW! Optimized scene recognition
* NEW! Online media integration (photos, music, texts)
* NEW! Batch processing for groups of files
* NEW! DVD projects as high-resolution PC shows


Version 12
NEW! Supports videos with Dolby® Digital sound
NEW! Creates video discs in high-resolution HD-DVD video format
NEW! Reads video DVDs from DVD camcorders and recorders
NEW! Automatically generated background music
and much more


Version 11
The most important new features:

• Fantastic 3D power effects
• Burns high-definition discs with menu
• Add humorous touch to scenes
• Free photo & video websites with a click
• Double-layer DVD burning
• Intelligent burn assistant for the appropriate disc type
• MAGIX Smart Design for easy and intuitive use
• Integrated scene overview for fast selecting and sorting
• DVD menus with realistic 3D image fonts and new animations
• Innovative DVD menu
• Design your own DVD menu elements and background pictures
• Virtual original soundtrack normalization for impressive sound
• VHS Copy Assistant for scene recognition and chapter markers
• Quick optimization for failed recordings
• Take advantage of external audio effect plug-ins (VST)
• Transition effects for 16:9 widescreen format
• Flawless video mix effects with Alpha Channel keying
• Now with object curves also for selective brightness (Gamma function)
• "Freeze" project areas as individual objects
• Clever object synchronization with snap points
• Exits automatically after burning
• Clean-Up Wizard removes unnecessary files
• MAGIX Photo Manager for your digital photos


Version 10
The most important new features:

* Fully automatic MovieShow Maker including rhythmic cuts
* MAGIX Story Maker breathes life into your recordings
* Time-saving automatic VHS copying
* Generates videos with surround sound
* Supports 16:9 widescreen format (incl. 16:9 crossfade effects)
* Enhanced real-time control on TV and PC
* Improved Title Editor incl. many creative templates
* Optimize complete video movies lightning-fast
* Global optimization for all recordings
* Dolby® Digital multi-channel support
* Uses external audio effect plug-ins (VST)
* Supports high-definition video
* Expanded MPEG2 capabilities
* Scanning of digital TV streams (DVB)
* Easy on-disc editing
* Helpful Task Assistant
* Burns autoplay CD/DVDs via drag-and-drop
* Ingenious 1-click video optimization
* Dynamic picture-in-picture effects
* Useful combination effects
* More options for CD/DVD authoring
* DVD menus with realistic 3D image titles and new animations
* Crystal-clear video mixing effects with alpha channel keying
* "Freeze" project ranges as independent Objects
* Convenient disk memory indicator
* Burns extended play CD-ROMs
* "Overburning" of CD-R(W)s
* Comfortable multiple CD/DVD copying
* Even more user-friendly and intuitive operation
* Many additional one-of-a-kind new features

Hide changelog
All features
* More than 1000 special effects, cinematic transitions and templates included
* Advanced audio dubbing: Dolby®Digital 5.1 Mixer and much more
* Full HD support: for HDV and AVCHD camcorders
* 99 tracks, MultiCam editing, travel route animation, and much more
* Present your videos on TV, on the go or online
* World premiere! Full Stereo3D workflow
* Full import functions for many 3D camera models
* Editing of own 3D recordings made, for example, with two cameras
* Real 3D fades and titles for your 3D video projects
* Preview and output to all conventional 3D display devices
* Output in all formats (DVD, Blu-ray Disc™, file, YouTube®, etc.)
* Bonus: Includes 3D glasses (not included in the download version)


Advantages of the Plus version ($90)

Professional video editing:
99 tracks, editing & effect automation, live preview, MultiCam editing, and much more

Complete HD workflow
Import HD videos, edit, burn & present on TV or online + native AVCHD editing

Perfect audio dubbing
Create 5.1 sound yourself, restore and master sound, Audio Mastering Suite, and much more

Unique effects creation
Chroma keying with alpha channel (bluescreen), 200 fades, 100 video effects, and more

Advanced DVD authoring
All disc formats: DVD video, Blu-ray Disc™, professional DVD menus, ISO output, etc.
Sections/Browse similar tools
Alternative to Magix Movie Edit Pro
Guides and How to's
Acronyms / Also Known As
Magix Movie Edit, Movie Edit Pro
Share software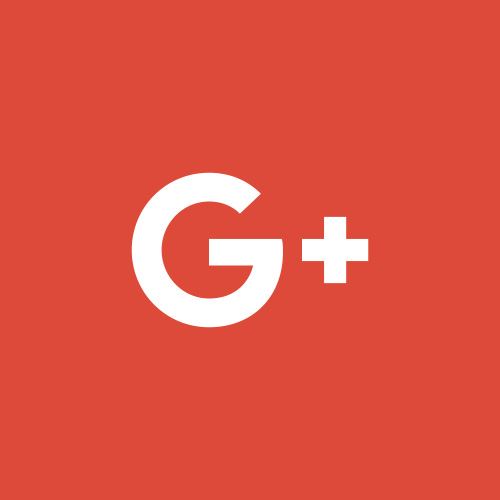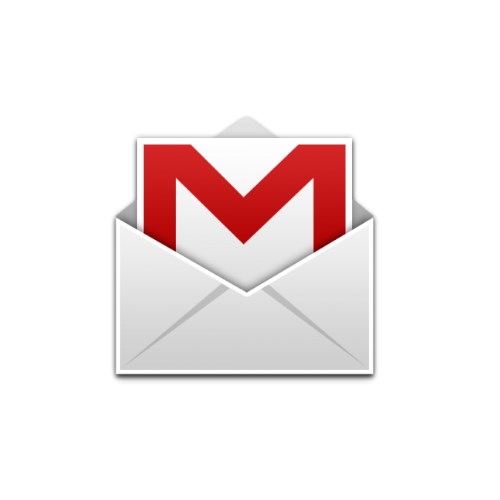 Notify me when software updated or report software
Email me when it has been updated
Report this software (dead link/new version)
| | |
| --- | --- |
| 23 reviews, Showing 1 to 5 reviews | |

I've downloaded the trial version of this software, looking for a replacement for Womble which has sprouted glitches running under Win10.

I only ever edit footage from a Sony camcorder, which saves files in mpg format.

In short, the trial version doesn't support mpeg2 import. This means it is totally useless to me, and I don't much feel like paying for a full licence so that I can see whether I like it. I could convert some clips, sure, but that would give me false results because it wouldn't be what I intend to use it for. And I'm not convinced that mpeg2 import works properly in the full version, either. How could I be?

Magix - sort out your mpeg2 codec licensing for trial versions, please.

Sep 2, 2016 Version: 2016 OS: Windows 10 64-bit Ease of use: 7/10 Functionality: 8/10 Value for money: 5/10 Overall: 5/10

My comments are confined to trying out the online download version of version 16 in March 2010. The interface is elegant. The TV recording input works.

The big problem is that the download offered for North America (file name includes "us_uk") does not come equipped with MPEG-2 codecs. The codecs cost extra and seem to not install on the trial version. Therefor no trial for me as all my files are MPG cells from digital video and TV.

I emailed support and got an autoreply which referred me back to the FAQ. The install file I installed seems to be localized for the UK and European English users. There is a phone number I did not try.

Version 15 is for sale at Best Buy.

I would like to see a version of this which works.

Mar 29, 2010 Version: 16 OS: WinXP Ease of use: 5/10 Functionality: 3/10 Value for money: 7/10 Overall: 5/10

I have been visiting this site for years, and today decided to join just to rate this program.
Have been "trying" to use it since version 10, but somehow there was always something not working correctly, and even though all programs might have annoying bugs, these just seemed to be in the places I use most.
So I used to fall back to Sony Vegas or Cyberlink Powerdirector. Yes, I often try other programs as well, Pinnacle, Ulead, Canopus, Serif, Adobe PE and Pro versions.

Movie Edit pro had the best interface for me, Sony Vegas had the best capability especially the ease of using key-frames. Powerdirector was my fallback if I had to do things quickly and author (especially stable version 4 for my old cam SD content).

I bought MEP-15 the day it became available on the shelves of Best-Buy. After trying to use it, that same day, I gave up, because of the sluggishness it handled Sanyo HD2000 1920x1080 60p (yes, 60 full frames per second) videos.

A week ago the update MEP 15 rev 8.6.1.0 became available, and finally .. finally I have something that does not crash on my work-flow, where Sony Vegas 9.0b does crash (adding too may clips, or if the clips are bigger than 2 Gig, or even large jpeg's on the timeline), and Powerdirector 8 crashes when using certain templates for DVD layout.

Yes I have read the Sony forums and the claims about unsupported AVC formats used by certain camera's, but every player I use, works fine on the videos, so Vegas should be ok too, at least playing it.
I still like Vegas because of it's capabilities, and using key-frames are a breeze, while I still have to figure out how to use them in Movie Edit Pro 15.

Anyway, I can finally recommend Movie Edit Pro 15 with update 8.6.1.0 , that is, at least on my setup ;-)
It's now stable, and the renders look well.
Note that I suggest to bump up the bitrate from the default when rendering to DVD, since there is a small bug, if you look at the advanced settings, you will see the bitrate is filled in as 300 kbit/s lower than what you selected.
Just click on the advanced settings button to configure the MC encoder manually.
This is for clips that come from the Sanyo VPC-HD2000 camera.

Happy editing, now I just need some imagination .. let's see, google "imagination: ...


Sep 11, 2009 Version: MEP15 rev 8.6.1.0 OS: WinXP Ease of use: 8/10 Functionality: 8/10 Value for money: 10/10 Overall: 9/10
i really love this editing program its really close to the mac ones
Feb 7, 2007 Version: 11 OS: WinXP Ease of use: 10/10 Functionality: 10/10 Value for money: 10/10 Overall: 10/10
I have this program for almost 6 months. I was looking for an alternative to permiere 6.5 witch I also have but is not as friendly or intuitive as I would like. I the box had a lot of exelent features and costing under $60 did't seem such a bad idea to try. Wow, this program is exelent.... Don't get me wrong, it has a couple of things to improve and the book that comes with it lacks on deph. On the other side the help file and build in tutorials are exellent to get you by. Extremely easy to use.....
Dec 16, 2006 Version: 10+ US OS: WinXP Ease of use: 9/10 Functionality: 9/10 Value for money: 10/10 Overall: 9/10
| | |
| --- | --- |
| 23 reviews, Showing 1 to 5 reviews | |
| | |
| --- | --- |
| 1 tool hits, Showing 1 to 1 tools | - |
Explanation
:
NEW SOFTWARE
= New tool since your last visit
NEW VERSION
= New version since your last visit
NEW COMMENT
= New comment since your last visit
NEW VERSION
= New version
Type and download
NO MORE UPDATES?
= The software hasn't been updated in over 2 years.
NO LONGER DEVELOPED
= The software hasn't been updated in over 5 years.
RECENTLY UPDATED
= The software has been updated the last 31 days.
Freeware
= Free software.
Free software
= Free software and also open source code.
Freeware/Ads
= Free software but supported by advertising, usually with a included browser toolbar. It may be disabled when installing or after installation.
Free software/Ads
= Free software and open source code but supported by advertising, usually with a included browser toolbar. It may be disabled when installing or after installation.
Trialware
= Also called shareware or demo. Trial version available for download and testing with usually a time limit or limited functions.
Payware
= No demo or trial available.
Portable version
= A portable/standalone version is available. No installation is required.
v1.0.1 = Latest version available.
Download beta = It could be a Beta, RC(Release Candidate) or an Alpha / Nightly / Unstable version of the software.
Download
[15MB]
= A direct link to the software download.
[Win]
= Windows download version. It works on 32-bit and 64-bit Windows.
[Win64]
= Windows 64-bit download version. It works only on 64-bit Windows.
[Mac]
= Mac download version. It works on 32-bit and 64-bit Mac OS.
[Mac64]
= Mac OS download version. It works only on 64-bit Mac OS.
[Linux]
= Linux download version.
[Portable]
= Portable version. No installation is required.
[Ad-Supported]
= The software is bundled with advertising. Be careful when you install the software and disable addons that you don't want!
Visit developers site = A link to the software developer site.
Download (mirror link) = A mirror link to the software download. It may not contain the latest versions.
Download old versions = Free downloads of previous versions of the program.
Download 64-bit version = If you have a 64bit operating system you can download this version.
Download portable version = Portable/Standalone version meaning that no installation is required, just extract the files to a folder and run directly.
Portable version available = Download the portable version and you can just extract the files and run the program without installation.
Old versions available = Download old versions of the program.
Version history available = Complete changelog on our site.

= Windows version available.

= Mac OS version available.

= Linux version available.
Our hosted tools are virus and malware scanned with several antivirus programs using
www.virustotal.com
.
Rating
Rating from 0-10.
Browse software by sections