Tool
Description
Type
Rating
Reviews
MAGIX Movie Edit Pro sets new standards. Based on the successful previous versions, we have optimized the program to make it the best Movie Edit Pro ever! Now it's even easier to transform your recordings into exciting theater-quality films with impressive special effects including background music and animated DVD menus. MAGIX Movie Edit Pro Plus is the world's first 3D video editing program. Edit your videos as usual in 2D, create breathtaking 3D movies that captivate your audience, and experience the 4th dimension of video editing: speed! With the fastest MAGIX Movie Edit Pro of all time, you will get perfect results in a flash. Premium Package costs $130.
Trialware
$50

OS:


File size: 6.1MB
Version history

Latest version
2021 (August 24, 2020)
Download
Visit developer's site
Download Magix Movie Edit Pro 2021
6.1MB
Win
Software License
Shareware (Free download but time limited software. Full version from $50)
Supported operating systems

Windows
Version history / Release notes / Changelog
Version 2021 (20.0.1.65)

MOVIE EDIT PRO CREATE BETTER VIDEOS, FAST THE FUTURE IS NOW INFUSION ENGINE 2 | FILM LOOKS | 8K UHD | HIDPI INTERFACE With the new 2021 version of Movie Edit Pro, the future of video editing is now. Discover a whole new level of image quality thanks to the HiDPI program interface and full 8K Ultra HD support. Enjoy hardware acceleration for Intel, NVIDIA and AMD graphics cards as well as a new workflow for smartphone videos. Improved image quality. Faster editing. More possibilities. The new Movie Edit Pro 2021. NEW SINCE AUGUST 2020 INFUSION Engine 2 Intel, NVIDIA & AMD support The biggest leap in Movie Edit Pro performance in years is noticeable right away!* Version 2 of the INFUSION Engine now offers support for Intel, NVIDA and AMD graphics cards. The result is a seamless project preview without the need for time-consuming rendering or creating proxy files. Less waiting around during editing. More time for creating amazing videos. * INFUSION Engine 2 supports video acceleration for AVC and HEVC on Intel, NVIDIA or AMD GPUs with Intel Graphics HD 630, NVIDIA Geforce GTX 1050 and AMD Radeon RX470 or higher. NEW SINCE AUGUST 2020 A look that's truly unique NewBlue Filters 5 Ultimate | 250 templates in 27 filters Give your videos the perfect look: The comprehensive effects pack Filters 5 Ultimate provides all the right tools for professional color correction, impressive color grading and making motifs stand out in your footage. These can be applied automatically via pre-made templates, or more precisely by using effects supplied by 27 video filters. Create impressive films by applying atmospheric colors, light effects and a custom film look. Included effect packs: NewBlue Filters 5 Refocus | Recreate | Recolor | ColorFast 2 * Premium version plug-ins are included upon purchase of new software or extension of the Update Service, or when you upgrade. Program language for plug-in is English. Exclusively in Premium Always razor sharp 8K | Ultra HD | HiDPI GUI Movie Edit Pro 2021 delivers video editing and films that are at the highest level of video quality. High-resolution. Rich in detail. Razor sharp. The same can be said of the new HiDPI program interface too. NEW SINCE AUGUST 2020 8K Ultra HD Edit and present films in 8K Ultra HD. The new, one-of-a-kind INFUSION Engine 2 allows you to play your new high-resolution video material in realtime.** This means you can view your footage during the editing process – no waiting around. ** Dependent on the graphics card used. For more information, contact the card manufacturer. NEW SINCE AUGUST 2020 HiDPI program interface Do font and dialogs appear too small on-screen at higher resolution? No problem. With the new HiDPI program interface, everything on-screen looks razor-sharp at all times, even when you zoom in. Redesigned icons, preview videos and control elements all make Version 2021 the most aesthetic Movie Edit Pro yet. Everything you need for your smartphone videos Automatic alignment | Templates | Image border effects NEW SINCE AUGUST 2020 Improved workflow Vertical videos made using smartphone are recognized directly upon import and are automatically rotated to the mode in which they were originally filmed. As well as project and export templates, the program now includes templates for vertical videos. NEW SINCE AUGUST 2020 Social media templates and image border effects Ready to showcase your videos online? New project templates for social media clips in vertical and square formats make it easy to create videos for any kind of portal or app. Creative image border effects conceal distracting black borders in videos with an aspect ratio of 16:9. Edit videos faster than ever before Start dialog | Color Picker | Cutting modes A range of new optimizations to workflow allow you to achieve outstanding results, easily and in no time at all. This frees up more time for what's important: Creating amazing videos. NEW SINCE DECEMBER 2019 Color picker in title editor Fast color matching for image and titles Find the right title color for each and every scene. The color picker lets you easily select a desired color from an image and transfer it to the title. This can be done quickly using the pipette or more precisely with manual color settings. No matter the method, image and title are perfectly matched. NEW SINCE AUGUST 2020 More intuitive start dialog Find the right project template faster The new start dialog features a clearer, scaled back layout. Project templates are now named and arranged more clearly in the program, so you can find the ideal project settings faster and start editing your videos right away. NEW SINCE AUGUST 2019 Split and trim 1-click editing with direct preview This new tool is designed to save you lots of time. Viewing and cutting your video material can now all be done via the timeline. A real-time preview can been seen in the video monitor at all times. You can cut or trim your videos per mouse click. NEW SINCE DECEMBER 2019 Optimized transition menu 1-click selection for transitions Built-in transition icons enable you to find the transition you're looking for at a glance. Quick access for previously used transitions as well as your favorites is included. You can also try out the random transition selector, which includes a search filter for specific transition types and groups. Latest effects Layer masks | Travel route animation | Titles With a fantastic range of new effects, you can enhance your movies in no time at all. From image effects to travel route animations and dynamic titles – get creative and give each and every one of your videos a captivating look! NEW SINCE DECEMBER 2019 Layer masks Combining various image layers in exciting ways – a core focus in video editing – can now be easily done in a dedicated area using a wide range of templates. Create custom picture-in-picture effects, use cutting dies or define the precise moment for a title to appear. Exclusively in Plus | Premium NEW SINCE AUGUST 2019 Travel route animations with MAGIX Travel Maps One of the most popular functions in Movie Edit Pro has been redesigned. It now features more details and hand-drawn animation, and can be used with any map of your choice. Add your favorite photos to individual stations and stops. 9 maps and a whole range of painstakingly designed vehicle types are available – ready for you to bring them to life. Exclusively in Plus | Premium NEW SINCE APRIL 2019 New fonts and title animations 30 high-quality fonts are now included in the program – perfect for creating a custom touch in your films. Choose between styles ranging from handwriting to modern minimalist. In addition, you can access 15 new dynamic title animations to create the perfect intro for your videos. 15 dynamic title animations exclusively in Plus | Premium All new features at a glance INFUSION Engine 2 with support for Intel, AMD and NVIDIA Edit and export 8K Ultra HD video HiDPI program interface Improved workflow for smartphone videos Redesigned start dialog Project and export templates for vertical videos and social media videos NewBlue Filters 5 Ultimate (exclusively in the Premium version)

Read more: https://www.magix.com/us/video-editor/movie-edit-pro/new-features/

View full changelog
All features
* More than 1000 special effects, cinematic transitions and templates included
* Advanced audio dubbing: Dolby®Digital 5.1 Mixer and much more
* Full HD support: for HDV and AVCHD camcorders
* 99 tracks, MultiCam editing, travel route animation, and much more
* Present your videos on TV, on the go or online
* World premiere! Full Stereo3D workflow
* Full import functions for many 3D camera models
* Editing of own 3D recordings made, for example, with two cameras
* Real 3D fades and titles for your 3D video projects
* Preview and output to all conventional 3D display devices
* Output in all formats (DVD, Blu-ray Disc™, file, You Tube®, etc.)
* Bonus: Includes 3D glasses (not included in the download version)


Advantages of the Plus version ($90)

Professional video editing:
99 tracks, editing & effect automation, live preview, MultiCam editing, and much more

Complete HD workflow
Import HD videos, edit, burn & present on TV or online + native AVCHD editing

Perfect audio dubbing
Create 5.1 sound yourself, restore and master sound, Audio Mastering Suite, and much more

Unique effects creation
Chroma keying with alpha channel (bluescreen), 200 fades, 100 video effects, and more

Advanced DVD authoring
All disc formats: DVD video, Blu-ray Disc™, professional DVD menus, ISO output, etc.
Sections/Browse similar tools
Alternative to Magix Movie Edit Pro
Guides and How to's
Acronyms / Also Known As
Magix Movie Edit, Movie Edit Pro
Share software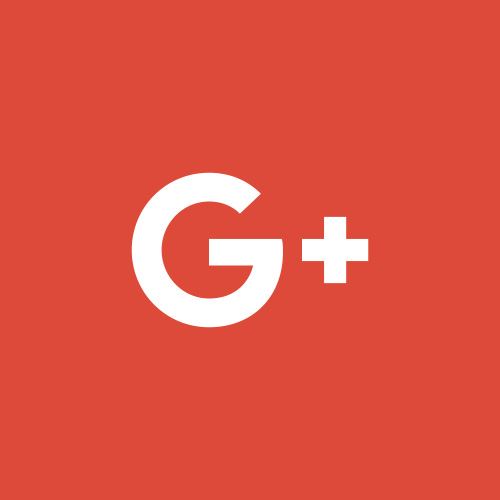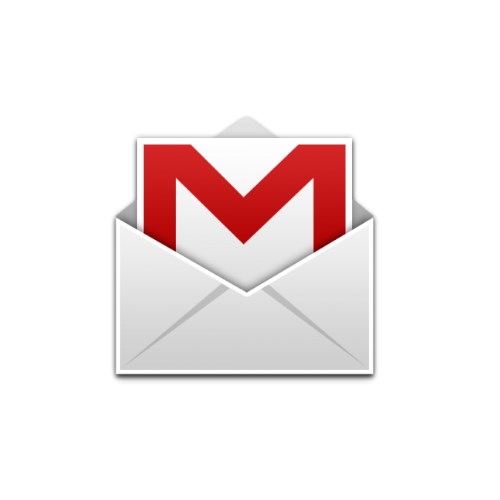 Notify me when software updated or report software
Email me when it has been updated
Report this software (dead link/new version)
| | |
| --- | --- |
| 24 reviews, Showing 1 to 5 reviews | |
To me Magix Movie Edit Pro Premium is the easiest and best video editor out there. It has everything you need to create stunning videos and it's not too difficult to work out how to use it. It really is value for money as well and comes with extra downloads to add more effects and transitions ect. to the program. And not just that I got ProDAD ReSpeedr and Vasco da Gama 11 HD Essential and Hitfilm Superhero pack all included with it.
Review by Lukas80153
on Oct 13, 2018 Version: 18.0.1.209 OS: Windows 10 64-bit Ease of use: 9/10 Functionality: 9/10 Value for money: 10/10 Overall:
9/10
I've downloaded the trial version of this software, looking for a replacement for Womble which has sprouted glitches running under Win10.

I only ever edit footage from a Sony camcorder, which saves files in mpg format.

In short, the trial version doesn't support mpeg2 import. This means it is totally useless to me, and I don't much feel like paying for a full licence so that I can see whether I like it. I could convert some clips, sure, but that would give me false results because it wouldn't be what I intend to use it for. And I'm not convinced that mpeg2 import works properly in the full version, either. How could I be?

Magix - sort out your mpeg2 codec licensing for trial versions, please.


Review by Hengist
on Sep 2, 2016 Version: 2016 OS: Windows 10 64-bit Ease of use: 7/10 Functionality: 8/10 Value for money: 5/10 Overall:
5/10
My comments are confined to trying out the online download version of version 16 in March 2010. The interface is elegant. The TV recording input works.

The big problem is that the download offered for North America (file name includes "us_uk") does not come equipped with MPEG-2 codecs. The codecs cost extra and seem to not install on the trial version. Therefor no trial for me as all my files are MPG cells from digital video and TV.

I emailed support and got an autoreply which referred me back to the FAQ. The install file I installed seems to be localized for the UK and European English users. There is a phone number I did not try.

Version 15 is for sale at Best Buy.

I would like to see a version of this which works.


Review by WhiteBird66
on Mar 29, 2010 Version: 16 OS: WinXP Ease of use: 5/10 Functionality: 3/10 Value for money: 7/10 Overall:
5/10
I have been visiting this site for years, and today decided to join just to rate this program.
Have been "trying" to use it since version 10, but somehow there was always something not working correctly, and even though all programs might have annoying bugs, these just seemed to be in the places I use most.
So I used to fall back to Sony Vegas or Cyberlink Powerdirector. Yes, I often try other programs as well, Pinnacle, Ulead, Canopus, Serif, Adobe PE and Pro versions.

Movie Edit pro had the best interface for me, Sony Vegas had the best capability especially the ease of using key-frames. Powerdirector was my fallback if I had to do things quickly and author (especially stable version 4 for my old cam SD content).

I bought MEP-15 the day it became available on the shelves of Best-Buy. After trying to use it, that same day, I gave up, because of the sluggishness it handled Sanyo HD2000 1920x1080 60p (yes, 60 full frames per second) videos.

A week ago the update MEP 15 rev 8.6.1.0 became available, and finally .. finally I have something that does not crash on my work-flow, where Sony Vegas 9.0b does crash (adding too may clips, or if the clips are bigger than 2 Gig, or even large jpeg's on the timeline), and Powerdirector 8 crashes when using certain templates for DVD layout.

Yes I have read the Sony forums and the claims about unsupported AVC formats used by certain camera's, but every player I use, works fine on the videos, so Vegas should be ok too, at least playing it.
I still like Vegas because of it's capabilities, and using key-frames are a breeze, while I still have to figure out how to use them in Movie Edit Pro 15.

Anyway, I can finally recommend Movie Edit Pro 15 with update 8.6.1.0 , that is, at least on my setup ;-)
It's now stable, and the renders look well.
Note that I suggest to bump up the bitrate from the default when rendering to DVD, since there is a small bug, if you look at the advanced settings, you will see the bitrate is filled in as 300 kbit/s lower than what you selected.
Just click on the advanced settings button to configure the MC encoder manually.
This is for clips that come from the Sanyo VPC-HD2000 camera.

Happy editing, now I just need some imagination .. let's see, google "imagination: ...


Review by junktodevnull
on Sep 11, 2009 Version: MEP15 rev 8.6.1.0 OS: WinXP Ease of use: 8/10 Functionality: 8/10 Value for money: 10/10 Overall:
9/10
i really love this editing program its really close to the mac ones
Review by tmac18
on Feb 7, 2007 Version: 11 OS: WinXP Ease of use: 10/10 Functionality: 10/10 Value for money: 10/10 Overall:
10/10
| | |
| --- | --- |
| 24 reviews, Showing 1 to 5 reviews | |
| | |
| --- | --- |
| 1 tool hits, Showing 1 to 1 tools | |
Explanation
:
NEW SOFTWARE
= New tool since your last visit
NEW VERSION
= New version since your last visit
NEW REVIEW
= New review since your last visit
NEW VERSION
= New version
Latest version
Version number / Beta version number / Update version number and when it whas released.
Type and download
NO MORE UPDATES?
= The software hasn't been updated in over 2 years.
NO LONGER DEVELOPED
= The software hasn't been updated in over 5 years.
RECENTLY UPDATED
= The software has been updated the last 31 days.
Freeware
= Download Free software.
Freeware
Trialware
= Download Free software but some parts are trial/shareware.
Free software
= Download Free software and also open source code also known as FOSS (Free and Open Source Software).
Free software
Trialware
= Download Free software and also open source code but some parts are trial/shareware.
Freeware Ads
= Download Free software but supported by advertising, usually with a included browser toolbar. It may be disabled when installing or after installation.
Free software Ads
= Free Download software and open source code but supported by advertising, usually with a included browser toolbar. It may be disabled when installing or after installation.
Trialware
= Also called shareware or demo. Free Trial version available for download and testing with usually a time limit or limited functions.
Payware
= No demo or trial available.
Portable version
= A portable/standalone version is available. No installation is required.
v1.0.1 = Latest version available.
Download beta = It could be a Beta, RC(Release Candidate) or an Alpha / Nightly / Unstable version of the software.
Download
15MB
= A direct link to the software download.
Win
= Windows download version. It works on 32-bit and 64-bit Windows.
Win64
= Windows 64-bit download version. It works only on 64-bit Windows.
Mac
= Mac download version. It works on 32-bit and 64-bit Mac OS.
Mac64
= Mac OS download version. It works only on 64-bit Mac OS.
Linux
= Linux download version.
Portable
= Portable version. No installation is required.
Ad-Supported
= The software is bundled with advertising. Be careful when you install the software and disable addons that you don't want!
Visit developers site = A link to the software developer site.
Download (mirror link) = A mirror link to the software download. It may not contain the latest versions.
Download old versions = Free downloads of previous versions of the program.
Download 64-bit version = If you have a 64bit operating system you can download this version.
Download portable version = Portable/Standalone version meaning that no installation is required, just extract the files to a folder and run directly.
Portable version available = Download the portable version and you can just extract the files and run the program without installation.
Old versions available = Download old versions of the program.
Version history available = Complete changelog on our site.

= Windows version available.

= Mac OS version available.

= Linux version available.
Our hosted tools are virus and malware scanned with several antivirus programs using
www.virustotal.com
.
Rating
Rating from 0-10.
Browse software by sections
All In One Blu-ray Converters (11)
All In One DVD Converters (14)
All In One MKV to MP4, Blu-ray, UHD (11)
All In One Video Converters (20)
Animation (3D, 2D Animation) (11)
Audio Editors (20)
Audio Encoders (81)
Audio Players (16)
Authoring (Blu-ray, UHD, AVCHD) (17)
Authoring (DivX) (4)
Authoring (DVD) (29)
Authoring (SVCD, VCD) (10)
Bitrate Calculators (7)
Blu-ray to AVI, MKV, MP4 (15)
Blu-ray to Blu-ray, AVCHD (10)
Burn (CD,DVD,Blu-ray) (23)
Camcorders, DV, HDV, AVCHD (30)
Capture TV, DVD, VCR (30)
CD, DVD, Blu-ray recovery (3)
Codec Packs (7)
Codec, Video Identifiers (28)
Codecs (65)
Decrypters (DVD Rippers) (16)
Decrypters (UHD, Blu-ray Rippers) (10)
DigitalTV, DVB, IPTV (37)
DVD to DVD (20)
DVD to MP4, MKV, H264, H265 (16)
DVD to VCD, SVCD (5)
DVD to XviD, AVI, DivX (16)
ISO, Image (16)
Linux Video Tools (162)
MacOS Video Tools (212)
Media (Blu-ray, DVD, CD) (9)
Media Center, HTPC (38)
Other Useful Tools (133)
Photo Blu-ray, DVD, SlideShow (8)
Portable (Mobile, PSP) (35)
Region Free Tools (5)
Screen capture , Screen recording (25)
Screenshots , Thumbnails (12)
Subtitle Editors (68)
Tag Editors (3)
Video De, Multiplexers (58)
Video Editors (Advanced, NLE) (33)
Video Editors (Basic) (49)
Video Editors (H264, MP4, MKV, MTS) (19)
Video Editors (MPG, DVD) (16)
Video Editors (WMV, AVI) (16)
Video Encoders (AV1, VP8, VP9) (2)
Video Encoders (AVI, WMV) (39)
Video Encoders (H264, H265, MP4, MKV) (43)
Video Encoders (MPG, DVD) (23)
Video Encoders , Converters (151)
Video Frameservers (9)
Video Players (42)
Video Repair, Fix (23)
Video Scripting (11)
Video Streaming (22)
Video Streaming Downloaders (83)
Virtualdub Tools (11)