Tool
Description
Type
Rating
Reviews
MAGIX Movie Edit Pro sets new standards. Based on the successful previous versions, we have optimized the program to make it the best Movie Edit Pro ever! Now it's even easier to transform your recordings into exciting theater-quality films with impressive special effects including background music and animated DVD menus. MAGIX Movie Edit Pro Plus is the world's first 3D video editing program. Edit your videos as usual in 2D, create breathtaking 3D movies that captivate your audience, and experience the 4th dimension of video editing: speed! With the fastest MAGIX Movie Edit Pro of all time, you will get perfect results in a flash. Premium Package costs $130.
Trialware
$50

OS:


File size: 4.7MB
Version history

Screenshots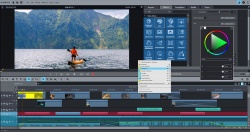 Click to enlarge screenshot
Latest version
2019 (December 12, 2018)
Download
Visit developer's site
Download Magix Movie Edit Pro 2019
4.7MB
Win
Software License
Shareware (Free download but time limited software. Full version from $50)
Supported operating systems

Windows
Version history / Release notes / Changelog
Version 2019

NEW IN MOVIE EDIT PRO

BRAND NEW! CINEMA QUALITY RIGHT FROM THE GET-GO Entertainment from start to finish. Make movies that impress right from the start — with all-new title animations. And keep the suspense turned up all the way to the end with an extensive selection of effects. NEW! Dynamic title animations They're finally here No other feature has been requested as frequently by the Movie Edit Pro community as new title templates. And now they're here: custom titles. Individually animated. Letter by letter. Programmed to impress. Up to 1,500 effects Endless ideas Keep your audience on the edge of their seats right to the end. 1,500 effects — 1,500 ways to impress. Includes soundtrack music Perfect accompaniment for all your movies Sound is every bit as important as image. Movie Edit Pro now features an amazing selection of movie music and sound effects you can use to bring your visuals to life. Chroma key for everyone! For movies from another world An expedition to Everest, ending with you at the summit? The new chroma keying feature makes it all possible — and incredibly easy. BRAND NEW! FULL CONTROL Movie Edit Pro is with you every step of the way. Precise cutting tools react to your command to modify everything the way you want. It's a new smoother, faster video editing workflow. Active destination track Import with total precision Activate a destination track. Insert videos, effects and music to the exact position you want in the Timeline. All this can be done easily using copy & paste. This helps you save a ton of time when working on video projects. 1. COMPLETE! Perfect track handling Perfekt für immer Your movie — just like you imagined. Experience the freedom of being able to rearrange, delete and completely reorder your tracks any way you want, whenever you want. Even retrospectively! Chapter export Export with shortcuts Only need to touch up part of your movie? Save time and energy by exporting individual chapters as you edit them, instead of your entire movie. Plug-in dialogs More than just a touch up The new version features a completely redesigned effects area to give you a better overview of the effects and the freedom to customize how you work with them. Plug-in dialogs let you preview your movie as you apply effects. NEW! Coloring freedom Get ready for great things Match color for tracks and objects in the same project. Group audio, video or effect ranges for a clearer overview of all your content, even in larger projects. Video and audio track With a modern, flexible grouping Grouped, yet with enough freedom: The new, flexible grouping options for video and audio tracks. The new J-L cut – an impressive time-saver for overlapping objects, for example, in documentaries with narration lasting several scenes. Move object contents Faster video editing Move object contents instead of cutting! We're revolutionizing video editing, so that your film is finished faster. Find the right scenes by intuitively scrubbing through footage – directly in the corresponding video object. BRAND NEW! A POWERFUL DYNASTY Movie Edit Pro now features the same power as its big brother, MAGIX Video Pro X. For improved performance you can feel. You'll notice the difference in image quality right away. With significantly faster video processing and award-winning program stability. Adieu Moiré! Improved image quality Full quality during recording and in your final movie! Your 4K footage now contains fewer visible artifacts and Moiré patterns when exported as FullHD video. CPU acceleration Supersonic speed Take advantage of your processor's full potential for improved editing performance. Get accelerated video processing and enhanced output quality with extensive AVX optimizations. GPU accelerated Record-speed export Switch up a gear: INTEL GPU hardware acceleration is now activated for export. Made possible by our partnership with INTEL. BRAND NEW! ADDITIONAL EFFECTS IN THE MOVIE EDIT PRO STORE Fully equipped for any kind of project. Find new effects that are perfect for use in your film projects in the Movie Edit Pro Store, directly within the program. Now with a complete effects bundle for your vacation videos and even more editing templates for the popular automatic video editing feature. NEW! Automatic editing templates Let Movie Edit Pro take the reins. Sometimes you need to finish a film fast. Select music – add a title – and Movie Edit Pro does all the editing work for you. Movie Edit Pro is easy and fast to use – that's why it's popular with so many users. In addition, there's now 25 new editing templates in the Store. Don't miss your chance – discover them now! NEW! Ultimate Travel Package 350+ travel effects – all inclusive – now available in the Store Get the new complete effects package for your travel videos. From hand-drawn travel maps, and country-themed intros/outros to smaller playful details such as suitcase stickers, postcards or decorative elements – over 350 effects are included for creating the perfect video of your travels. NEW! Accelerated Store download Access new effects in 1 click Get the perfect effects in the Movie Edit Pro Store – now just a single click away. Then, access your effects right away directly in the list view all thanks to the new single item download feature. And if you reinstall Movie Edit Pro or use a different PC, a click is all you need to restore all your previous purchases.

Read more: https://www.magix.com/us/video/movie-edit-pro/new-features/

View full changelog
All features
* More than 1000 special effects, cinematic transitions and templates included
* Advanced audio dubbing: Dolby®Digital 5.1 Mixer and much more
* Full HD support: for HDV and AVCHD camcorders
* 99 tracks, MultiCam editing, travel route animation, and much more
* Present your videos on TV, on the go or online
* World premiere! Full Stereo3D workflow
* Full import functions for many 3D camera models
* Editing of own 3D recordings made, for example, with two cameras
* Real 3D fades and titles for your 3D video projects
* Preview and output to all conventional 3D display devices
* Output in all formats (DVD, Blu-ray Disc™, file, YouTube®, etc.)
* Bonus: Includes 3D glasses (not included in the download version)


Advantages of the Plus version ($90)

Professional video editing:
99 tracks, editing & effect automation, live preview, MultiCam editing, and much more

Complete HD workflow
Import HD videos, edit, burn & present on TV or online + native AVCHD editing

Perfect audio dubbing
Create 5.1 sound yourself, restore and master sound, Audio Mastering Suite, and much more

Unique effects creation
Chroma keying with alpha channel (bluescreen), 200 fades, 100 video effects, and more

Advanced DVD authoring
All disc formats: DVD video, Blu-ray Disc™, professional DVD menus, ISO output, etc.
Sections/Browse similar tools
Alternative to Magix Movie Edit Pro
Guides and How to's
Acronyms / Also Known As
Magix Movie Edit, Movie Edit Pro
Share software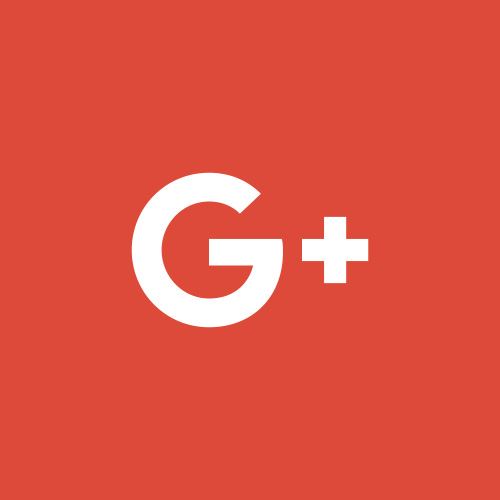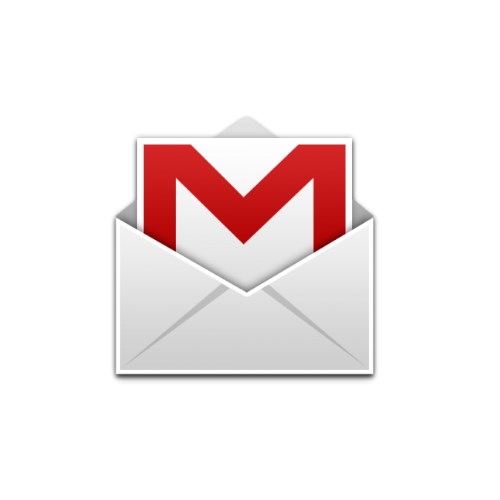 Notify me when software updated or report software
Email me when it has been updated
Report this software (dead link/new version)
| | |
| --- | --- |
| 24 reviews, Showing 1 to 5 reviews | |
To me Magix Movie Edit Pro Premium is the easiest and best video editor out there. It has everything you need to create stunning videos and it's not too difficult to work out how to use it. It really is value for money as well and comes with extra downloads to add more effects and transitions ect. to the program. And not just that I got ProDAD ReSpeedr and Vasco da Gama 11 HD Essential and Hitfilm Superhero pack all included with it.
Review by Lukas80153
on Oct 13, 2018 Version: 18.0.1.209 OS: Windows 10 64-bit Ease of use: 9/10 Functionality: 9/10 Value for money: 10/10 Overall:
9/10
I've downloaded the trial version of this software, looking for a replacement for Womble which has sprouted glitches running under Win10.

I only ever edit footage from a Sony camcorder, which saves files in mpg format.

In short, the trial version doesn't support mpeg2 import. This means it is totally useless to me, and I don't much feel like paying for a full licence so that I can see whether I like it. I could convert some clips, sure, but that would give me false results because it wouldn't be what I intend to use it for. And I'm not convinced that mpeg2 import works properly in the full version, either. How could I be?

Magix - sort out your mpeg2 codec licensing for trial versions, please.


Review by Hengist
on Sep 2, 2016 Version: 2016 OS: Windows 10 64-bit Ease of use: 7/10 Functionality: 8/10 Value for money: 5/10 Overall:
5/10
My comments are confined to trying out the online download version of version 16 in March 2010. The interface is elegant. The TV recording input works.

The big problem is that the download offered for North America (file name includes "us_uk") does not come equipped with MPEG-2 codecs. The codecs cost extra and seem to not install on the trial version. Therefor no trial for me as all my files are MPG cells from digital video and TV.

I emailed support and got an autoreply which referred me back to the FAQ. The install file I installed seems to be localized for the UK and European English users. There is a phone number I did not try.

Version 15 is for sale at Best Buy.

I would like to see a version of this which works.


Review by WhiteBird66
on Mar 29, 2010 Version: 16 OS: WinXP Ease of use: 5/10 Functionality: 3/10 Value for money: 7/10 Overall:
5/10
I have been visiting this site for years, and today decided to join just to rate this program.
Have been "trying" to use it since version 10, but somehow there was always something not working correctly, and even though all programs might have annoying bugs, these just seemed to be in the places I use most.
So I used to fall back to Sony Vegas or Cyberlink Powerdirector. Yes, I often try other programs as well, Pinnacle, Ulead, Canopus, Serif, Adobe PE and Pro versions.

Movie Edit pro had the best interface for me, Sony Vegas had the best capability especially the ease of using key-frames. Powerdirector was my fallback if I had to do things quickly and author (especially stable version 4 for my old cam SD content).

I bought MEP-15 the day it became available on the shelves of Best-Buy. After trying to use it, that same day, I gave up, because of the sluggishness it handled Sanyo HD2000 1920x1080 60p (yes, 60 full frames per second) videos.

A week ago the update MEP 15 rev 8.6.1.0 became available, and finally .. finally I have something that does not crash on my work-flow, where Sony Vegas 9.0b does crash (adding too may clips, or if the clips are bigger than 2 Gig, or even large jpeg's on the timeline), and Powerdirector 8 crashes when using certain templates for DVD layout.

Yes I have read the Sony forums and the claims about unsupported AVC formats used by certain camera's, but every player I use, works fine on the videos, so Vegas should be ok too, at least playing it.
I still like Vegas because of it's capabilities, and using key-frames are a breeze, while I still have to figure out how to use them in Movie Edit Pro 15.

Anyway, I can finally recommend Movie Edit Pro 15 with update 8.6.1.0 , that is, at least on my setup ;-)
It's now stable, and the renders look well.
Note that I suggest to bump up the bitrate from the default when rendering to DVD, since there is a small bug, if you look at the advanced settings, you will see the bitrate is filled in as 300 kbit/s lower than what you selected.
Just click on the advanced settings button to configure the MC encoder manually.
This is for clips that come from the Sanyo VPC-HD2000 camera.

Happy editing, now I just need some imagination .. let's see, google "imagination: ...



Review by junktodevnull
on Sep 11, 2009 Version: MEP15 rev 8.6.1.0 OS: WinXP Ease of use: 8/10 Functionality: 8/10 Value for money: 10/10 Overall:
9/10
i really love this editing program its really close to the mac ones
Review by tmac18
on Feb 7, 2007 Version: 11 OS: WinXP Ease of use: 10/10 Functionality: 10/10 Value for money: 10/10 Overall:
10/10
| | |
| --- | --- |
| 24 reviews, Showing 1 to 5 reviews | |
| | |
| --- | --- |
| 1 tool hits, Showing 1 to 1 tools | |
Explanation
:
NEW SOFTWARE
= New tool since your last visit
NEW VERSION
= New version since your last visit
NEW REVIEW
= New review since your last visit
NEW VERSION
= New version
Latest version
Version number / Beta version number / Update version number and when it whas released.
Type and download
NO MORE UPDATES?
= The software hasn't been updated in over 2 years.
NO LONGER DEVELOPED
= The software hasn't been updated in over 5 years.
RECENTLY UPDATED
= The software has been updated the last 31 days.
Freeware
= Download Free software.
Freeware
Trialware
= Download Free software but some parts are trial/shareware.
Free software
= Download Free software and also open source code also known as FOSS (Free and Open Source Software).
Free software
Trialware
= Download Free software and also open source code but some parts are trial/shareware.
Freeware Ads
= Download Free software but supported by advertising, usually with a included browser toolbar. It may be disabled when installing or after installation.
Free software Ads
= Free Download software and open source code but supported by advertising, usually with a included browser toolbar. It may be disabled when installing or after installation.
Trialware
= Also called shareware or demo. Free Trial version available for download and testing with usually a time limit or limited functions.
Payware
= No demo or trial available.
Portable version
= A portable/standalone version is available. No installation is required.
v1.0.1 = Latest version available.
Download beta = It could be a Beta, RC(Release Candidate) or an Alpha / Nightly / Unstable version of the software.
Download
15MB
= A direct link to the software download.
Win
= Windows download version. It works on 32-bit and 64-bit Windows.
Win64
= Windows 64-bit download version. It works only on 64-bit Windows.
Mac
= Mac download version. It works on 32-bit and 64-bit Mac OS.
Mac64
= Mac OS download version. It works only on 64-bit Mac OS.
Linux
= Linux download version.
Portable
= Portable version. No installation is required.
Ad-Supported
= The software is bundled with advertising. Be careful when you install the software and disable addons that you don't want!
Visit developers site = A link to the software developer site.
Download (mirror link) = A mirror link to the software download. It may not contain the latest versions.
Download old versions = Free downloads of previous versions of the program.
Download 64-bit version = If you have a 64bit operating system you can download this version.
Download portable version = Portable/Standalone version meaning that no installation is required, just extract the files to a folder and run directly.
Portable version available = Download the portable version and you can just extract the files and run the program without installation.
Old versions available = Download old versions of the program.
Version history available = Complete changelog on our site.

= Windows version available.

= Mac OS version available.

= Linux version available.
Our hosted tools are virus and malware scanned with several antivirus programs using
www.virustotal.com
.
Rating
Rating from 0-10.
Browse software by sections