Our website is made possible by displaying online advertisements to our visitors.
Consider supporting us by disable adblocker or buy
Replay Video Capture
or
PlayON
and record Netflix!
Tool
Description
Type
Rating
Comments
CyberLink's PowerProducer is a software for capturing, authoring and burning your videos and photos on CD, DVD, HD-DVD or BluRay. Capture high-definition video from HDV camcorders, Edit photos and videos automatically, Select a disc format among Blu-ray Discs, HD DVDs, DVDs, VCDs or CDs, Re-edit VR discs, Choose (4:3) regular or (16:9) widescreen menus
Trialware
($50)
OS:Windows
Version:6 / 6 Build 3406c
Released:Dec 16,2014
File size:1MB

Screenshots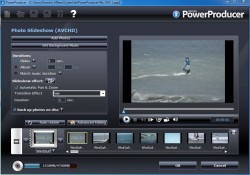 Click to enlarge screenshot
Latest version
6 / 6 Build 3406c (December 16, 2014)
Download
Visit developer's site
Download PowerProducer 6
[1MB]
[Win]
Download Update and other versions
Download PowerProducer 6 Build 3406c
[Win]
Supported operating systems

Windows
License
Shareware ($50)
Version history / Release notes / Changelog
PowerProducer 6

Explore the Exciting New Features in PowerProducer 6

PowerProducer 6 makes your home movie creation easy and fun! With the newly-designed 3D animation templates, you can easily create Hollywood-style movie discs. PowerProducer 6 also supports new video and photo formats including MKV, FLV and RAW photos. Checkout the exciting new features of PowerProducer 6.

14 New Stylish Menu Templates in Full HD Quality
PowerProducer 6 comes with 14 brand new animated templates. The best thing is, all these menus are optimized for Full HD Blu-ray disc creation. With the newly-designed 3D computer animation menus, your can turn your home videos into Hollywood-style movie discs in a snap, and enjoy them on your high-resolution TVs!
Watch Demo Video for Menus

Print Your Own Disc Cover with LabelPrint
LabelPrint is label-making software included in PowerProducer 6, which lets you design and print stylish disc labels in 4 easy steps. Just select your template, disc information, text layout and background image. Then add more unique style to your disc creation! You can also download more free disc design from DirectorZone.com.

Work Perfectly with Windows® 8 PCs
PowerProducer 6 is fully compatible with the latest Windows® 8 system from Microsoft. You can create stunning Blu-ray or DVD movie discs with your new Windows® 8 PCs. Moreover, the icon-based user interface design assures you a smooth touch experience.

Create 3D Movie Discs
PowerProducer 6 newly supports 3D movie creation! You can import side-by-side 3D videos from your 3D camcorders and cameras, then create 3D DVD, Blu-ray and AVCHD discs.owerProducer 6 newly supports 3D movie.

New Formats Support – MKV, FLV and RAW Photos
With the support of MKV and FLV videos, you can now burn these popular internet download video formats to your DVDs and Blu-rays, and watch them on your player. You can also import your RAW photos from your DSLR to create photo slideshows.

Optimized for Latest Hardware
PowerProducer 6 is optimizated for latest hardware acceleration technologies including Intel® 3rd generation Core technology & Quick Sync Video, AMD 2nd generation APU & Radeon technology and nVidia GeForce technology, which enables speedier rendering of HD video content and saves time when authoring your videos to DVDs and Blu-ray Discs.

View full changelog
Sections/Browse similar tools
Alternative to PowerProducer
Guides and How to's
Tool features, DVD Author(BETA!):
Acronyms / Also Known As
PowerProducer, Cyberlink PowerProducer
Share software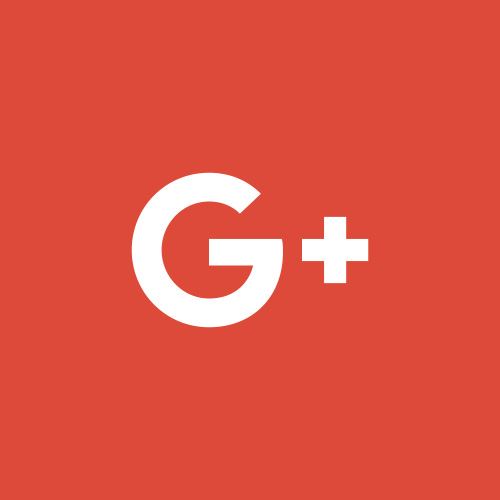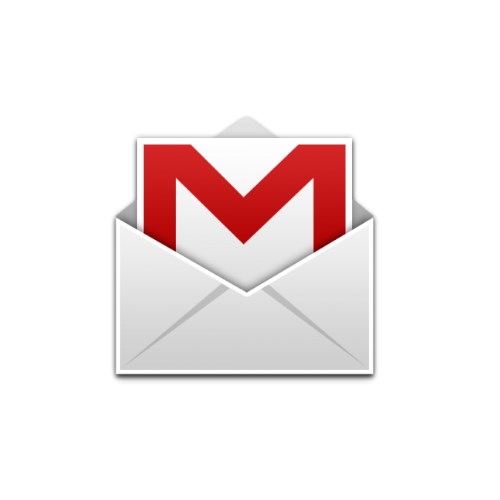 Notify me when software updated or report software
Email me when it has been updated
Report this software (dead link/new version)
| | |
| --- | --- |
| 27 reviews, Showing 1 to 5 reviews | |

"The Easiest Way to Create Hollywood-Style Movie Discs"
Yeah, right.
Hollywood-style movie disks have menu options for special features, and have separate tracks to pick from in a sub-menu. If you can only put one track on the menu, it is not a hollywood style movie disk. And if you can only have one track, what's the point of having a menu? And why would someone pay $50+ for this?

Feb 24, 2013 Version: 5.5 OS: Windows 7 64-bit Ease of use: 7/10 Functionality: 1/10 Value for money: 1/10 Overall: 1/10

I have used Power Producer for a year or year & a half. First problem I had was installing software. Drove me crazy. You need to shut down all Virus software to install. Customer Nonservice never replied to my request. You are prettty much on your own.
I think I paid about $60 or $70 for the Suite.
PP3 does not let you choose screen formats that I have found.
It also doen not have Blu-ray Disc choice.
I have had very good luck with the Video Sound synch. Never had a problem. I have put VCR on DVD by using a DVD+RW recorder.(ILO). In the 2 hour mode it looks good. I use DVD Decrypter to rip to hard drive. I edit with Power Producer.
Menu.
If you splice one or more files together you need PowerDirector Express to edit out the chapters. It will leave you with 1 chapter. This is helpful if you put more than 1 movie on A DVD. It takes about 30 seconds to do this. The biggest problem is the menu's. Depending on how many Chapters and other factors, some menu's will not work. It get's really fustrating when you have to reprocess several times to get the menu's right. You can also use your own background pictures if you like. It is picky about the size of the jpg's though.
I have never been able to produce one without a Menu.
You can use PowerDVD to look at the saved final output after you have processed and before you burn it to disc.
I usually use the smart fit video quality to fill a disc.
I create a DVD folder, then use Roxio 7 Disc copier to burn to DVD.
Roxio 7 can re encode 4.6GB in about 3 minutes before it starts burning. If it is larger it can take about 15 minutes. Still one of the fastest programs I have found.
Overall a pretty good program with a pretty long learning curve that improves with trial and error.I just wish there were better help files and customer support.

Jun 30, 2007 Version: 3 OS: WinXP Ease of use: 5/10 Functionality: 6/10 Value for money: 6/10 Overall: 6/10

I started to use this software when it was in version 2.

The versions 3 and version 4 add great features to the product.

For example, version 4 allow to encode Blu-Ray and HD-DVD disks.

The great problem with this software is the encoder.

It encodes movies using Codecs of DirectX and needs to have Internet Explorer installed on machine. No problem until you
have a great number of codecs installed on machine (like KLite Codec Pack)

With a great number of codecs don't even think to use version 3 or 4.

It will freeze and/or create poor quality videos (videos appears to be in slow motion - frames are missing).

The great number of codecs doesn't affect video quality in version 2, but it is so basic and doesn't have a great number of features present in version 3 and 4.

In all versions of PowerProducer, the user doesn't have control in the creation of the DVD menu. Almost all things of menu are created automatically and, generality, you need to use third part software (like PGCEdit) to re-edit the menus created by the software.

For example, if you create chapters in the DVD, the software will create chapters menus and you can't avoid this without exclude all menus of disc project.

A positive aspect of PowerProducer is the edition of video source (file or captured video) used to produce DVD.

You can add, split, combine, remove parts and do another things with video directly in the software.

The creation of chapters in PowerDVD is too more precise than other softwares.

Until recently I was using PowerProducer to produce my DVDs and was solving the problem with the menus using PGCEdit.

After compatibility problem with codecs appears I decided to change to another tool, since I can't solve this bug with Cyberlink support.

May 4, 2007 Version: 4.0 OS: WinXP Ease of use: 10/10 Functionality: 4/10 Value for money: 7/10 Overall: 6/10

Came as a software package with my LG 4167 DVD burner. All I got to say is that this 'junk' software almost made me want to return the burner alltogether. I tried to install it 6 times and it would not run even once. It shows that the process for it is started in the task manager and that's as far as it goes. Their support has no solution for me except "You have to try and reinstall it and if it's still does not work you have to fix your system and it is not our problem".

5 hours of frustration and no result at the end. Hopefully I find a better tool. Any recommendations ?

Jan 29, 2006 Version: 3 OS: WinXP Ease of use: 1/10 Functionality: 1/10 Value for money: 1/10 Overall: 1/10

This software requires Microsoft Internet Explorer 5.5 or later. I therefore find it unsuitable, especially as part of the application suite for the LG GSA-5163D Firewire/USB2 DL burner. Software for this external burner needs to be installed on each computer with which it is used, and thus should be as streamlined as possible. The only remark I was able to find was from a German guy who noted that the Cyberlink installer required IE 5.5, and provided a version which also installed the deprecated Outlook Express, in order to further install not only PowerProducer 2 Gold (which does require IE 5.5), but also PowerDVD and Nero Express (which don't require IE). His comment: "Ack!" translates easily.

This software attempts to connect to the internet, then provides a message "Please download the IE 5.5 above" (sic), then crashes (PowerProducer has generated errors and will be closed by Windows...). XPlite / 2000lite really did protect me from allowing IE to complete its installation. The behaviour is identical with both the patched and unpatched versions.

The vendor's system requirements do not mention IE, though IE is mentioned in regard to the PowerProducer 3 software. The same page says that the software requires a 450 MHz P II minimum to do anything, so I plan to uninstall it from my 366 MHz laptop. I may try installing it in a desktop machine, but there again the requirement of having IE is a disincentive.


Nov 25, 2005 Version: 2.0.1630d OS: Win2K Ease of use: 1/10 Functionality: 1/10 Value for money: 1/10 Overall: 1/10
| | |
| --- | --- |
| 27 reviews, Showing 1 to 5 reviews | |
| | |
| --- | --- |
| 1 tool hits, Showing 1 to 1 tools | - |
Explanation
:
NEW SOFTWARE
= New tool since your last visit
NEW VERSION
= New version since your last visit
NEW COMMENT
= New comment since your last visit
NEW VERSION
= New version
Type and download
NO MORE UPDATES?
= The software hasn't been updated in over 2 years.
NO LONGER DEVELOPED
= The software hasn't been updated in over 5 years.
RECENTLY UPDATED
= The software has been updated the last 31 days.
Freeware
= Download Free software.
Free software
= Download Free software and also open source code.
Freeware/Ads
= Download Free software but supported by advertising, usually with a included browser toolbar. It may be disabled when installing or after installation.
Free software/Ads
= Free Download software and open source code but supported by advertising, usually with a included browser toolbar. It may be disabled when installing or after installation.
Trialware
= Also called shareware or demo. Free Trial version available for download and testing with usually a time limit or limited functions.
Payware
= No demo or trial available.
Portable version
= A portable/standalone version is available. No installation is required.
v1.0.1 = Latest version available.
Download beta = It could be a Beta, RC(Release Candidate) or an Alpha / Nightly / Unstable version of the software.
Download
[15MB]
= A direct link to the software download.
[Win]
= Windows download version. It works on 32-bit and 64-bit Windows.
[Win64]
= Windows 64-bit download version. It works only on 64-bit Windows.
[Mac]
= Mac download version. It works on 32-bit and 64-bit Mac OS.
[Mac64]
= Mac OS download version. It works only on 64-bit Mac OS.
[Linux]
= Linux download version.
[Portable]
= Portable version. No installation is required.
[Ad-Supported]
= The software is bundled with advertising. Be careful when you install the software and disable addons that you don't want!
Visit developers site = A link to the software developer site.
Download (mirror link) = A mirror link to the software download. It may not contain the latest versions.
Download old versions = Free downloads of previous versions of the program.
Download 64-bit version = If you have a 64bit operating system you can download this version.
Download portable version = Portable/Standalone version meaning that no installation is required, just extract the files to a folder and run directly.
Portable version available = Download the portable version and you can just extract the files and run the program without installation.
Old versions available = Download old versions of the program.
Version history available = Complete changelog on our site.

= Windows version available.

= Mac OS version available.

= Linux version available.
Our hosted tools are virus and malware scanned with several antivirus programs using
www.virustotal.com
.
Rating
Rating from 0-10.
Browse software by sections