Burn a VCD including a menu with Nero 5.5+
You can fit 740 MB MPEG on a 74 min CD and 800 MB MPEG on a 80 min CD on a VCD!
Tools: Get Nero 5.5+ or get the demo here.
Launch Nero.Close the Wizard. Select File->New then select Video-CD and under Encoding resolution your TV System.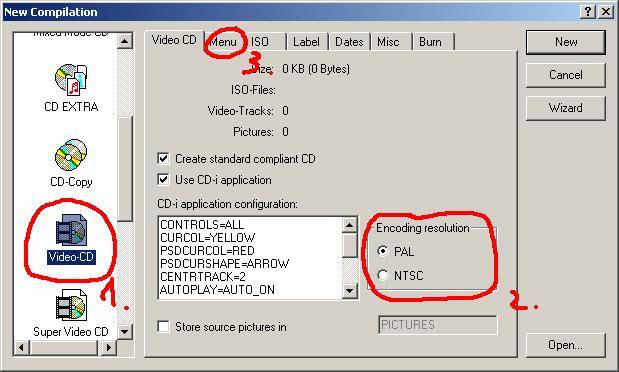 Click on menu and enable it. Then you change the settings how you want and click on New.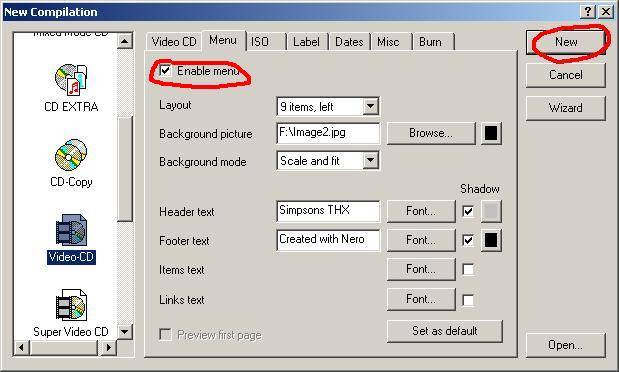 1. Locate your .mpg and drag it.(see picture below).
2. Check the time so it's fit on a CD, the time will not be the same as the videoclip.
3. Rename the CD to anything you like by clicking F2 on NEW.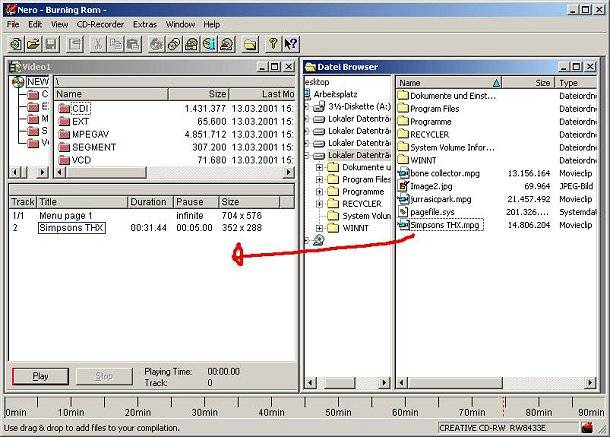 4. Press right mouse button at the file that you added to the SVCD and select properties
5. Now change under menu the title of your movie. This title will be shown in the menu of your svcd.
6. Change the picture used as thumbnail if you selected thumbnails under the layout and press ok.
7. If you have added other movies the SVCD, then do the same with it.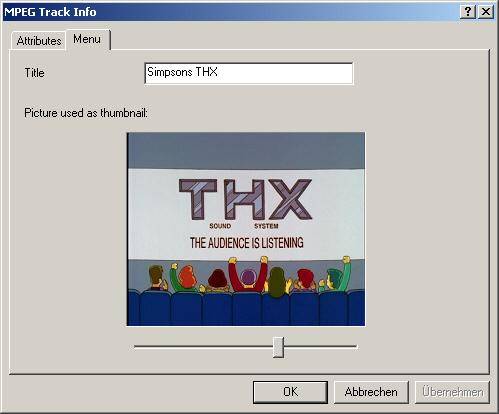 8. Doubleclick on track 1/1 (Menu page 1) will show you the result of your menu.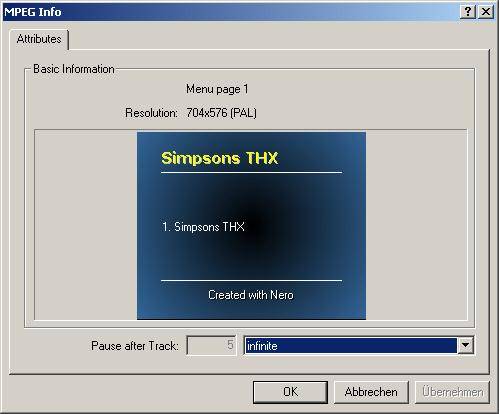 1. Select Writer (or Simulate if you want to do that)
2. Click on Write.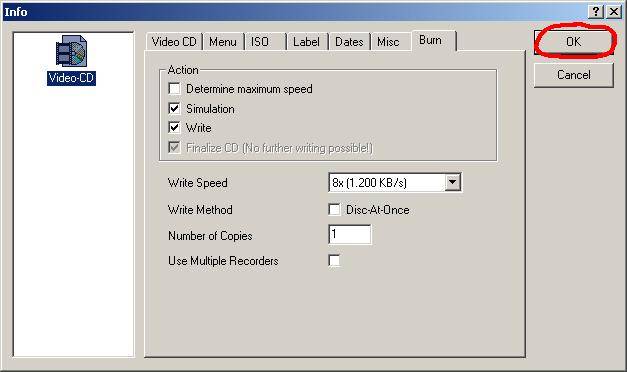 Guide made by Michael


Problems and Tips
How can I remove the menu-text that Nero adds?
Use this invisible font, it let you bypass some of the text that Nero forces you to put onscreen.