Use the blue menu here below to navigate.
Using - TextSub Plugin
The VobSub/TextSub filters enable the program to display Subtitles within the movie, so when you use it to encode for example, the Encoder will also be able to encode the Subtitles into the movie.
Step 1a) - This is the "TextSub" file selection interface, First select from the "Character Set" the one that matches the language of your Subtitles file.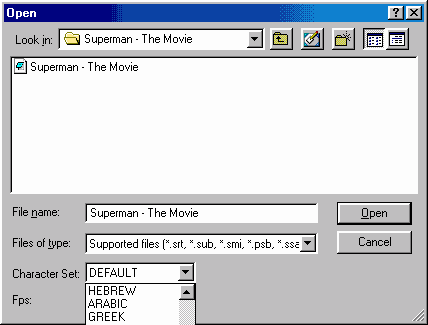 Step 1b) - Then use the "Fps" pulldown list to select the Frames Per Second of your Subtitles and make sure it's the same as your Movie. Then select the Subtitle file and click on "Open" to continue.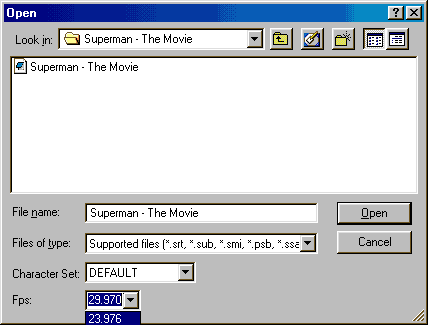 Step 2 (a/b) - Use the "

Default wors-wrapping style

" to select how the subtitles will be displayed. You can use the "

Styles

" option to change colors and location of your Subtitles in the movie. When you are done, click on the "

OK

" buttons.

a)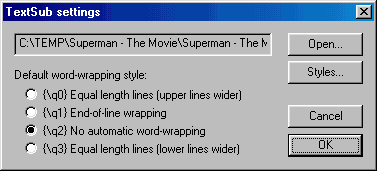 b
)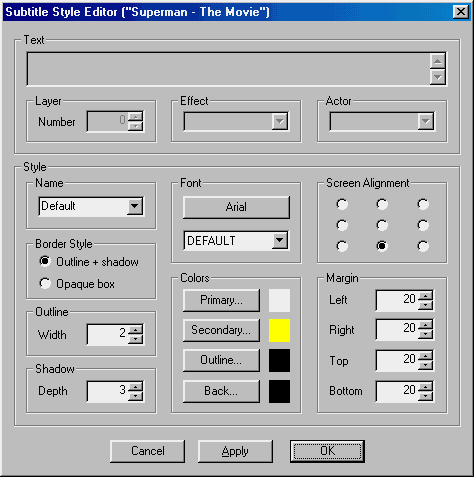 Step 3 - After you are satisfied with your choices, simply click on "OK" to continue.