Burnphoto
Tools:
Get Nero 5.5+
or get the demo
here
.
Launch Nero.Close the Wizard. Select File->New, then Select VideoCD and click New.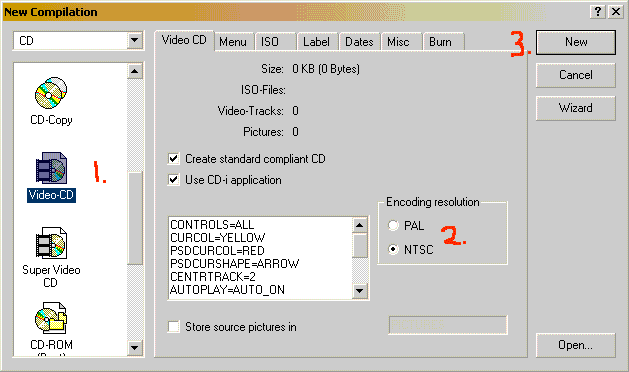 1. Locate your images(only jpgs) and drag it.
See picture below
2. Rename the CD to anything you like by clicking F2 on NEW.
3. Change the Pause for each image by clicking right button and select Properties(to select multiple images hold in shift when selecting the images).
See this picture below
4. Select
File->Write CD
.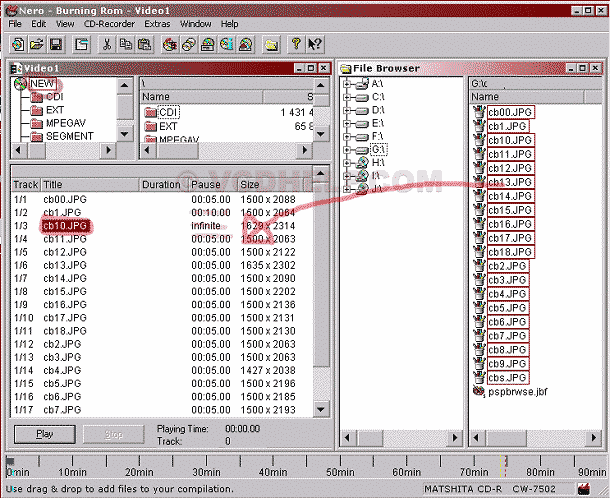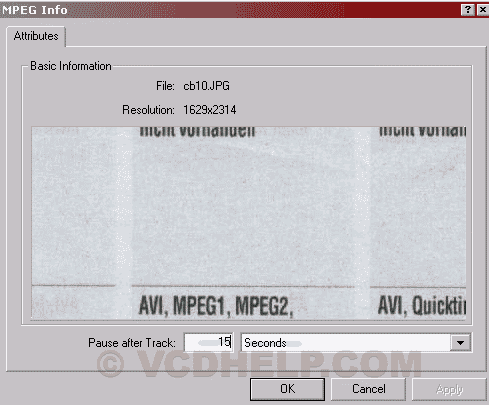 1. Select Writer (or Simulate if you want to do that)
2. Click on Write.