Make a bin
Make a bin with CDRWin
You can also make a bin directly from a mpg file now with VCDImagerGUI.
Tools: CDRWIN 3.7+.

Launch CDRWIN and hit Exctract Disc/Track/sectors.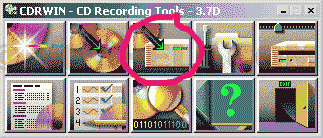 1. Select Disc Image/Cuessheet
2. Select the CD where the VCD is (you have to have burned the movie as a VCD before making a bin/cue).
3. Select where to save the bin and cue files.
4. Select Ignore under Error Recovery
5. Hit START. You will get 3 errors but ignore them the VCD will work.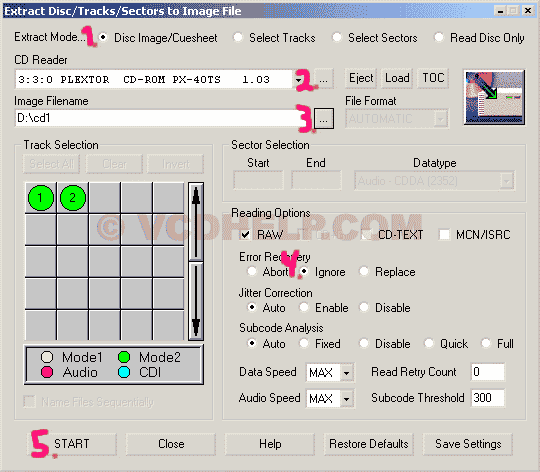 Done.