Search or Browse all software by sections
Tool
Description
Type
Rating
Comment
iTunes is a digital media player application for playing and organizing digital music and video files. The program is also an interface to manage the content on Apple's popular iPad, iPhone, iPod, etc digital media players.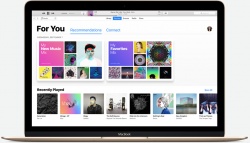 Click to enlarge screenshot
Latest version
12.5.3 (October 31, 2016)
Download sites
Visit developer's site
Download iTunes 12.5.3
[Direct link 118MB]
[Win]
Download iTunes 12.5.3 64-bit
[Direct link ~118MB]
[Win64]
Download Mac and other versions
Download iTunes Mac version
[Direct link ~118MB]
[Mac]
Supported operating systems

Windows
Mac OS
Complete Version history / Release notes / Changelog
12.5.3
This updateds includes stability and performances improvements. It also:
* Fixes an issue where albums may play in an unexpected order
* Resolves a problem that prevented lyrics from appearing while listening to Beats 1


12.5.2
This updateds includes stability and performances improvements. It also:
* Fixes an issue where albums may play in an unexpected order
* Resolves a problem that prevented lyrics from appearing while listening to Beats 1


12.5.1
Now with an all-new Apple Music design which brings greater clarity and simplicity to every aspect of the experience.
This update includes support for iOS 10. It also adds enhancements designed for macOS Sierra including Siri. Play music from your Library and Apple Music using your voic. Just ask Siri.
Picture-in-Picure. Watch videos as you multitask and use different apps. Your video floats above your desktop in any corner of the screen.


12.4.3
This update resolves an issue where playlist changes made on other devices may not appear in iTunes.


12.4.2
This update resolves a playback issue with short Apple Music songs in your Up Next queue.


12.4.1
This update addresses a number of problems where iTunes doesn't work as expected with VoiceOver. It also restores the options to Reset and fixes the following issues:
Up next may have unexpectedly played songs added together in the incorrect order.
iTunes was prevented from crossfading between songs.


12.4
Now enjoy all of your music, movies, TV shows, podcasts, and more in a simpler design.
Navigation. Now you can use Back and Forwards buttons you navigate between your Library, Apple Music, iTunes Store and more.
Media Picker, Easily switch between Music, Movies, TV shows, and more-and Edit to choose just the items you want.
Library and Playlists. Use Sidebar to view your Library in new ways. Drag and drop songs to easily add them to Playlists. And Edit Sidebar to show only your favorite views.
Menus. Menus in iTunes are now simpler and easier to use. Use the View menu to customize your Library or try context menus to ac on specific items


12.3.3
This update adds support for syncing iTunes with iPhone SE and iPad Pro.


12.3.2
This update allows you to see works, composers, and perfomers while browsing Classical music in the Apple Music catalog. It also includes stability and performance improvements.


12.3.1
This update improves overall stability and performance.


12.3
This update to iTunes adds support for iOS 9 and is designed for OS X El Capitan, It also:
-Improves Apple Music accessibility with VoiceOver
-Resolves a problem that prevented reordering of songs within Up Next
-Fixes a problem where some radio stations did not appear tithin Recently Played
-Addresses an isssue where songs you loved on iOS did appear loved on Itunes
-Supports two-factor authentication to secure your Apple ID
This update also includes improvements to overall stability and performance


12.2.2
This update includes the following improvements:
Click on the Beats 1 banner to see what's currently on, or view a complete broadcast schedule so you never miss a show
You can now view a list of the artists you're following on Apple Music
Resolved an issue where iTunes loses its place when you go back to a previous page in Apple Music
Addressed a problem where artists may be sorted incorrectly in My Music
Fixed a problem where playlists displayed in the action menu may not match the playlists in your library
Artists can now share thoughts, photos, music, and videos to Connect, right from iTunes
This update also includes improvements to overall stability and performance.


12.2.1
This update addresses the following problems when using iTunes Match or Apple Music:
-Fixes an issue for iTunes Match users where iTunes incorrectly changes some songs from Matche to Apple Music.
-Provides a way to correct a libraty problem affecting former iTunes Match subscribers.
-Includes minor bug fixes and improvements for Beats 1.


12.2
Introducing Apple Music - all the ways you love music, all in one place.


12.1.2
This update improves support for syncing to your Iphone, Ipad, and Ipod touch from the new Photos app for OS X. In addition, this update also adds several refinements to the Get Info window and improve overall stability.


12.1.1
Addresses an issue that may cause audio playback to stutter. Fixes a problem with syncing contacts and calendars from Outlook to iOS devices. Improves compatibility with screen readers.


12.1
This update introduces a new iTunes widget for Notification Center in OS X Yosemite. See what's playing, skip ahead, and even buy songs while listening to iTunes Radio - right from Notification Center. This update also improves performance when syncing with your iPhone, iPad, or iPod touch.


12.0.1
This update includes many design and performance improvements that make iTunes easier and more enjoyable to use.

Designed for OS X Yosemite. iTunes has been refined throughout. It now includes translucency to give it a sense of depth, a streamlined toolbar to give you more room for exploring or experiencing your content, and a more elegant use of color and textures while browsing albums within your library.

Family Sharing. You can now share your purchases from iTunes, iBooks, and the App Store with up to six people in your family — without sharing accounts or passwords. To start sharing, setup your iCloud Family by choosing iCloud in System Preferences on OS X Yosemite or Settings on iOS 8.

Faster access to all of your favorite media. iTunes now includes dedicated icons for music, movies, or TV shows, which make it easier to get to wherever you want to go in your library with a single click.

Seamless browsing between Store and library. The iTunes Store is now a part of the music, movies, or TV shows views of your library — making it simple to jump between your personal collection and what's new for each category in the Store.

Recently Added. iTunes puts recently added albums, movies, or TV shows at the top of your library — making it effortless to ?nd something new to play.

Improved playlist editing. You can now see your full music library and playlists side-by-side, making it easy to browse your music and drag your favorite songs into any playlist.

Improved Get Info. The all-new Get Info has been completely redesigned to focus your attention only on what's necessary for the selected item.


11.4
iTunes 11.4 now supports the ability to sync your favorite music, movies, and more to devices with iOS 8.


11.3.1
Addresses a problem where subscribed podcasts may stop updating with new episodes and resolves an issue where Itunes may become unresponsive while browsing your podcasts in a list.


11.3
Includes all-new iTunes Extras for HD movies. iTunes Extras can include behind-the-scenes videos, short films, high-resolution image galleries, director's commentary, scenes, and more. These immersive iTunes Extras can also be enjoyed on Apple TV with Software Update 6.2 now, and will be available on iOS 8 this fall.
New iTunes Extras will be automatically added to your previously purchased HD movies as they become available—at no additional charge.


11.2.2
This update fixes a problem where certain podcast episodes may download unexpectedly after upgrading and includes several stability improvements.


11.2.1
Fixes a problem that may the /Users directory to become hidden for Mac on OS X Mavericks.


11.2
This update includes several improvements that make playing your favorite podcasts even easier:

Improved Episode Browsing
Quickly find episodes you haven't listened to in the new Unplayed tab
Browse episodes that are available to download or stream in the Feed tab
Save your favorite episodes to keep them offline
Episodes can now be automatically deleted after you play them
Tap on links that appear in podcast and episode descriptions to open them in Safari

Ask Siri
You can now ask Siri to play podcast episodes by simply saying "play podcasts"
To play specific podcasts or stations, just ask Siri to play them by name, like "play TEDTalks"
• Please note that Siri may not be available in all languages or in all areas.

Additional Improvements
Podcasts now supports CarPlay
Start playing a station right from the stations list — just tap the Play button next to the station name
Share links to your favorite podcasts using AirDrop

This update also resolves playback issues after syncing with iTunes and improves stability while downloading podcasts.


11.1.5
This update fixes a problem that may cause iTunes to quite unexpectedly when a device is connexted and improves compatibility with iBooks for Mac on OS X Mavericks.


11.1.4
This version of iTunes add the ability to see your Wish List while viewing your iTunes library, improves support for Arabic and Hebrew, and includes additional stability improvements.


11.1.3
This version of iTunes resolves an issue where the equalizer may not work as expected and improves performance when switching views in large iTunes libraries. This update also includes additional minor bug fixes.


11.1.2
iTunes now supports OS X Mavericks. This version also adds support for Arabic and Hebrew, and improves performance and stability


11.1.1
Minor bug-fix updates for OS X 10.8.5 and iTunes 11.1.


11.1
This update features integration with Apple's new radio service, iTunes Radio.


11.0.5
This update corrects an issue with iTunes in the Cloud, where some purchases may download or play unexpected items.


11.0.4
Fixes a bug that caused iTunes to crash when users switched between wired and wireless syncing and addresses an ongoing issue that caused some users to have to log in to the iTunes store multiple times.


11.0.3 May 16, 2013
New feature that lets the MiniPlayer be tweaked to show album art with the player controls hidden and brings back the MiniPlayer progress bar. Other changes include now showing album art in the songs view, putting multiple disc albums together as one album when in album view, changes to app update management, and improvements in search performance and sorting of large libraries.


11.0.2 2013-02-19
Composers view for music, in addition to various bug fixes and performance improvements


11.0.1 2012-12-13
Addresses an issue where new purchases in iCloud may not appear in your library if iTunes Match is turned on, makes iTunes more responsive when searching a large library, fixes a problem where the AirPlay button may not appear as expected, and returns the ability to display duplicate items within your library. It also includes other important stability and performance improvements


11.0 2012-11-29
Includes redesigned interface and improved iCloud integration. Also introducing the new MiniPlayer and more.


10.7 2012-09-12
Now supports iOS 6 and new iPhone and iPod models.


10.6.3 2012-06-11
Fixes stability problems and issues with devices.
Adds support for iOS 6.


10.6.1 2012-03-27
Fixes possible crash when playing videos, changing artwork size in grid view, or at syncing photos to devices. Addresses issues with VoiceOver and WindowEyes. Fixes problems with iPod nano and iPod shuffle. Resolves an ordering problem with Apple TV.


10.6 2012-03-07
Adds support for iPad (3rd generation). Adds the ability to play 1080p HD movies and TV shows from the iTunes Store. Higher bit rate songs can be converted to 128, 196, or 256 kbps when syncing to iOS devices or iPods. Improvements for iTunes Match. Bug fixes.

10.5.32012-01-19
Adds support for syncing textbooks with iBooks 2.


10.5.2 2011-12-12
Improves iTunes Match. Fixes an audio distortion problem when playing or importing CDs.


10.5.1 2011-11-14
Adds support for iTunes Match


10.5 2011-10-11
Adds support for iPhone 4S, iCloud, iTunes in the Cloud, Wi-Fi Synching, and iOS 5. No longer requires QuickTime on Windows operation system.


10.4.1 2011-08-22
Fixes a problem where the media keys on non-Apple keyboards work inconsistently. Addresses issues with adding artwork to songs and videos. Resolves an issue which causes unresponsiveness when purchasing an HD movie. Fixes a problem where iTunes takes longer to open after waking the computer from sleep. Addresses issues with VoiceOver support.


10.4 2011-07-20
Adds support for Mac OS X Lion. It now allows users to take advantage of the Full-Screen App capability.[110] GUI slightly improved. Better integration with Windows Vista and Windows 7.


10.3.1 2011-06-07
Fixes iOS device syncing bug that occurred to some users while syncing the device.


10.3 2011-06-06
Support for iCloud service.


10.2.2 2011-04-18
Fixes an issue with unresponsive iPad syncing. Fixes an issue with slow syncing of photos on iPhone, iPad, and iPod touch. Fixes an issue with video previews skipping while playing on the iTunes Store. Improves stability and performance.


10.2.1 2011-03-08
No details about this update were released; presumably a bug, security, and/or stability fix.


10.2 2011-03-02
Adds support for iPad 2, and iOS 4.3. Improves Home Sharing, allowing browsing and playback of entire iTunes libraries on devices running iOS 4.3.


10.1.2 2011-01-27
Improves stability and performance, and adds support for CDMA iPhone 4.


10.1.1 2010-12-15
Addresses music video playback and sync issues. Fixes issues where iTunes unexpectedly quits when deleting a playlist with iTunes Sidebar displayed, and when connecting an iPod to a PowerPC Mac.


10.1 2010-11-12
Bug fixes. Adds printing support[99] and support for devices running iOS 4.2.


10.0.1 2010-09-24
Replace Genius sidebar with Ping sidebar.
Bug fixes.
Restore recognition of iTunes Server found on NAS Server


10. 2010-09-01
Adds new social networking layer named "Ping".
Adds support for iPod shuffle 4G, iPod nano 6G, iPod touch 4G, and Apple TV (late 2010).
Renamed AirTunes to AirPlay. Adds visual improvements to list view. Improves performance.
Adds additional support for VoiceOver Kit for iPod.
Break compatibility with iTunes Server found on many NAS.
New application icon.


9.2.1 2010-07-19
Disables older versions of some incompatible third-party plug-ins. Addresses minor issues with dragging and dropping items. Addresses a performance issue when first syncing to some devices with iTunes 9.2. Addresses an issue upgrading to iOS 4 on an iPhone or iPod touch with encrypted back-ups. Addresses other issues that improve stability and performance


9.2 2010-06-16
iTunes 9.2 brings the folder features to iTunes allowing you manage your applications and folders in iTunes to sync them to the iPhone.This latest version of iTunes includes several new features like support for app folders , syncing of eBooks and PDFs that have been introduced in iOS 4.0. The last few features indicate that backups will run quicker in iTunes 9.2 when syncing devices running iOS 4. Fully supports iPhone 4.


9.1.1 2010-04-27
Addresses several stability issues with VoiceOver, a usability issue with VoiceOver and Genius Mixes, issues with converting songs to 128 kbps AAC while syncing, and other issues that improve stability and performance.


9.1 2010-03-30
Adds support for iPad, adds the ability to sync and organize downloaded books between iPad and the iTunes library, and Genius Mixes can now be renamed, rearranged, or removed


9.03 2010-02-01
No longer ignores "Remember password for purchases" setting, addresses problems with syncing smart playlists and podcasts with iPod, resolves problem recognizing when iPod is connected, and addresses issues that affect stability and performance.


9.0.2 2009-10-29
iTunes 9.0.2 adds support for Apple TV software version 3.0, adds an option for a dark background for Grid View, and improves support for accessibility.
iTunes 9 also includes many other improvements, such as HE-AAC encoding and playback, more flexibility with Smart Playlists rules, simpler organization of your media files inside an iTunes Media folder, and more.


9.0.1 2009-09-22
Resolves issues browsing the iTunes Store. Addresses a performance issue where iTunes may become unresponsive. Fixes a problem where iTunes may unexpectedly quit. Fixes a problem syncing Podcasts in playlists to iPod or iPhone. Fixes a problem sorting albums with multiple discs. Addresses an issue with the Zoom button (and, for Mac, keyboard shortcut Cmd+Ctrl+Z) not switching to Mini Player. Improves application syncing for iPod touch and iPhone. Genius is now automatically updated to show Genius Mixes. Improved Aero Snap Performance (Windows 7).


9.0 2009-09-09
iTunes 9 features a new design of the whole product and its iTunes Store using WebKit. New features: Cleaner UI, Genius Mixes, Home Sharing, iTunes LPs.

iTunes now automatically adds new music to your library from a watched folder.


8.2.1 2009-07-15
Provides a number of important bug fixes and addresses an issue with verification of Apple devices. The latter refers to the version's disabling of iTune's ability to sync with the Palm Pre; the Pre has a feature called "MediaSync" which allowed version 8.2 to register and sync non-DRM songs and videos with iTunes.


8.2 2009-06-01
Supports iPhone and iPod touch with the iPhone 3.0 Software Update. Also includes many accessibility improvements and bug fixes.


8.1.1 2009-04-06
Adds support for renting HD movies and provides a number of bug fixes, including addressing issues with VoiceOver and syncing with iPhone and iPod touch.


8.1 2009-03-11
Support for the third generation iPod Shuffle, speed improvements for browsing large libraries and the iTunes Store, as well as 'preparing to sync' and 'optimizing photos' for syncing to iPods and iPhones, Party Shuffle has been replaced by iTunes DJ which now has the ability to receive requests for songs, the ability to import/convert files and CDs to iTunes Plus format, better performance when downloading iTunes Plus songs, accessibility improvements, Genius has been expanded to cover TV shows and movies, refined parental controls and refined auto-fill options. Supports Multi-touch gestures.[73]


8.0.2 2008-11-20

Addresses a quality issue creating MP3s on some computers. Fixes a connectivity issue with the iTunes Store when using some Internet proxies with Mac OS X. Improves accessibility with VoiceOver.


8.0.1 2008-10-02

Seamlessly plays the current song when creating a new Genius playlist, improves syncing spoken menus to the iPod nano, addresses an issue of deleting HDTV episodes when downloading, combines SDTV and HDTV episode downloads into a single list, improves checking for updates from the App Store, improves accessibility with VoiceOver on Macs and with Windows, addresses problems syncing Genius results to iPod and addresses a blue screen error on Windows Vista when connecting an iPod or iPhone to a computer.


8.0 2008-09-09

Genius playlists. Tile view. HD TV shows.


7.7.1

Improved stability/performance. Bug fixes with applications and updates from the App Store.


7.7

Support for iPhone 3G and the new Apps Store which features application downloads for the iPhone and iPod Touch as well as enabling the two products to act as remotes for wireless iTunes control.


7.6.2

Bug fixes


7.6.1

Several bug fixes, improved compatibility with Apple TV ver. 2.0, iTunes freezing bug fixed.


7.6

Allows users to rent movies.


7.5

Allows activation of iPhones wherever activation is available, as well as security and stability fixes.


7.4.3 — September 27, 2007

Addresses issues with the initial setup of the iPod touch on some international versions of Windows


7.4.2 — September 17, 2007

Addresses an issue with creating ringtones using iTunes Plus song purchases and includes bug fixes to improve stability and performance.


7.4.1 — September 7, 2007

Blocks a workaround that allowed free ringtones. However, a workaround was found within one day of release.


7.4 — September 6, 2007

Adds support for iPod touch, iPod classic, iPod nano 3rd generation, and adds interface art for new iPod shuffle colours
Allows videos to be viewed at a larger size inside the main iTunes window
Adds closed captioning on supported videos
Allows quick rating of entire albums
Adds support for custom ringtones for the iPhone
Playlists grouped under respective folders in "Add to Playlist" and "Show in Playlist" menus.


7.3.2 - August 2, 2007

A bug fix release for increased stability and performance.


7.3.1 — July 11, 2007

Primarily a bug-fix release.


7.3 — June 29, 2007

* Adds support for the iPhone
* GUI changes:

* Sidebar style changed: selected items and identification icons (like the Eject icon next to each device) are now blue instead of black and styled like Mac OS X Leopard
* Bottom row of buttons are now white background
* The Devices and Playlists sections of the sidebar can be collapsed and expanded

* Allows photo streaming to Apple TV from more than one computer
* Fixes bug in iTunes Music Store in which some album names have an extra space after them
* Algorithmically filled in default value for the Sort Field removing punctuation and other changes such as and initial "A" or "The" is dropped.
* Now tells you if some album artwork could not be retrieved


# 7.2 — May 29, 2007

* iTunes Plus for support with DRM Free Music at $1.29


# 7.1.1 — March 16, 2007

* addresses a stability issue and minor compatibility problems


# 7.1 — March 5, 2007

* Added support for the Apple TV
* New full screen Cover Flow and improved sorting options
* Fixes for several Windows Vista "issues"
* Shows number of items selected when dragging multiple songs from iTunes to Finder/Explorer or to playlists.
* Sorting tab under the "Get Info" options for a single song selection
* "Mark as unplayed" changed to "mark as new"


# 7.0.2 - October 31, 2006

* Added support for 2nd generation iPod shuffle.
* Fixed various stability and performance issues found in iTunes 7 and 7.0.1


# 7.0.1 - September 27, 2006

* Stability and performance improvements with Cover Flow, CD importing, iPod syncing, and more.
* Resolved some compatibility issues with the Remote Desktop Protocol
* Resolved compatability with Windows Live Messenger and Computer Calls on PC's


# 7.0 - September 12, 2006

* Support for Movies downloaded from iTunes Store
o Higher Video Resolutions (640x480)
* Selectable User Interfaces and track listings
o Cover Flow view for album art
o Download Manager
o Missing Album Art available for download from iTunes Store
o Improved full screen video playback with onscreen controls
o iPod Manager (iPod Updater is now built-in instead of being separate software)
* Improved Ratings and Parental Controls
* Multiple Libraries and Library Backup commands
* Gapless playback
* Transfer of purchased content from iPod to computer
* iPod Games
* Improved Search
* New data fields: "Album Artist", "Skip Count", and "Last Skipped"

Hide changelog
Sections/Browse similar tools
Guides and How to's
Share software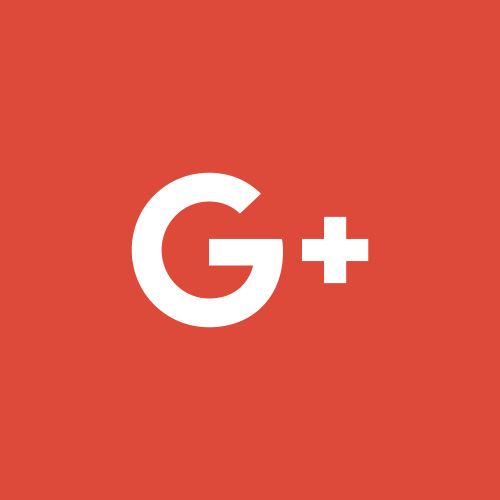 Notify me when software updated or report software
Email me when it has been updated
Report this tool (dead link/new version)
| | |
| --- | --- |
| 8 comments, Showing 1 to 5 comments | |
iTunes has a one of the best AAC-LC or HE-AAC encoder compared to other available freewares. Indeed, this is the only feature which is useful. The rest is crap.
Jun 14, 2012
by
Deadalus
Version: 10.6.3 OS: Windows 7 64-bit Ease: 3/10 Functionality: 4/10 Value: 8/10 Overall:
4/10
I agree, iTunes sucks. It may be free but it still isn't good value. It forces you to do things the "Apple Way", and that is very limited. I use CopyTrans Manager, which is also free, and it's easier to use (for me at least). Since it requires no installation it also doesn't screw up your system like iTunes. And most importantly it won't randomly tell you have to remove all of your data on your iPod because it seems to have forgotten that you used iTunes to load your iPod in the first place, and on the same PC to boot. The only reason I have an iPod in the first place is no car audio manufacturers make a stereo compatible with my superior sounding Zune, and iTunes only added insult to injury.
May 18, 2011
by
gallowayk
Version: 0.0 OS: Windows 7 Ease: 3/10 Functionality: 2/10 Value: 3/10 Overall:
1/10
Itunes is overly advertised and overestimated. I stopped using it long time ago. Puts too much stuff on your machine and creates specific dependencies. Why bother when there are other free tools available...
May 18, 2011
by
videodan
Version: 9 OS: Vista 64-bit Ease: 7/10 Functionality: 7/10 Value: 10/10 Overall:
8/10
Anyone beware, this software will screw up your OS. Use something else. One of the worst programs ever made.
Jan 28, 2011
by
Backpain
Version: Any OS: Windows 7 Ease: 1/10 Functionality: 1/10 Value: 1/10 Overall:
1/10
Running itunes on a windows 7 64bit pc is a nightmare. There are very frequent programs freezes and the general speed of the program is dog slow. I have a pretty clean windows install and don't have issues like this with other programs...
Jul 20, 2010
by
specter
Version: 9.2.1 OS: Windows 7 64-bit Ease: 3/10 Functionality: 1/10 Value: 1/10 Overall:
1/10
| | |
| --- | --- |
| 8 comments, Showing 1 to 5 comments | |
| | |
| --- | --- |
| 1 tool hits, Showing 1 to 1 tools | - |
Explanation
:
NEW SOFTWARE
= New tool since your last visit
NEW VERSION
= New version since your last visit
NEW COMMENT
= New comment since your last visit
NEW VERSION
= New version
Type and download
NO MORE UPDATES?
= The software hasn't been updated in over 2 years.
NO LONGER DEVELOPED
= The software hasn't been updated in over 3 years.
RECENTLY UPDATED
= The software has been updated the last 31 days.
Freeware
= Free software.
Free software
= Free software and also open source code.
Freeware/Ads
= Free software but supported by advertising, usually with a included browser toolbar. It may be disabled when installing or after installation.
Free software/Ads
= Free software and open source code but supported by advertising, usually with a included browser toolbar. It may be disabled when installing or after installation.
Trialware
= Also called shareware or demo. Trial version available for download and testing with usually a time limit or limited functions.
Payware
= No demo or trial available.
Portable version
= A portable/standalone version is available. No installation is required.
v1.0.1 = Latest version available.
Download beta = It could be a BETA, RC(Release Candidate) and even a ALPHA version of the software.
Download
[Direct link 15MB]
= A direct link to the software download.
[Win]
= Windows download version. It works on 32-bit and 64-bit Windows.
[Win64]
= Windows 64-bit download version. It works only on 64-bit Windows.
[Mac]
= Mac download version. It works on 32-bit and 64-bit Mac OS.
[Mac64]
= Mac OS download version. It works only on 64-bit Mac OS.
[Linux]
= Linux download version.
[Portable]
= Portable version. No installation is required.
Visit developers site = A link to the software developer site.
Download (mirror link) = A mirror link to the software download. It may not contain the latest versions.
Download old versions = Free downloads of previous versions of the program.
Download 64-bit version = If you have a 64bit operating system you can download this version.
Download portable version = Portable/Standalone version meaning that no installation is required, just extract the files to a folder and run directly.

= Windows version available.
= Mac OS version available.
= Linux version available.
Our hosted tools are virus and malware scanned with several antivirus programs using
www.virustotal.com
.
Rating
Rating from 0-10.
Browse software by sections