Search or Browse all software by sections
Tool
Description
Type
Rating
Comment
ProShow lets you create amazing slide shows that play on your PC or TV. Create VCD, DVD and Blu-ray slide Shows. Use ProShow to easily create stunning slide shows for friends, family, business, or just for fun! Just select your photos and drop them in the show. Add a custom soundtrack or pick from over 280 stunning transition effects to add that final touch.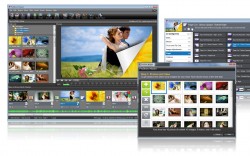 Click to enlarge screenshot
Latest version
8.0 (July 19, 2016)
Download sites
Visit developer's site
Download Photodex Proshow 8.0
[45.3MB]
[Win]
Supported operating systems

Windows
License
Shareware ($70)
Version history / Release notes / Changelog
What's New in ProShow Gold 8

ProShow Gold
ProShow 8 provides a wide variety of useful enhancements for making shows faster and easier than ever before. ProShow 8 focuses on text handling, quick show creation through the wizard, and improved output and publishing options, while offering tons of additional enhancements that fit into your everyday workflow.

New! Caption Bounding Boxes

You can now drag the box around a caption after enabling horizontal or vertical constraining to control the size of the text area in any slide.
Text can automatically wrap to fit inside the box. Wrapping can be easily enabled and disabled.
Text can optionally shrink to fit, allowing longer captions to automatically use a smaller font size so that more text is visible.
Bounding boxes give greatly improved control over the exact positing of captions, resulting in better slide layouts.
Bounding boxes can be used to prevent text from running over photos and videos in complex slide designs.
Many of ProShow's built-in slide styles have been updated to use caption bounding boxes for improved text handling.
Bounding boxes enable more sophisticated Slide Styles that used advanced caption motion.
Bounding boxes are enabled by clicking the icons for Text Box Size in the Caption Placement section of Slide Options.
New! Redesigned and Improved Wizard

The redesigned wizard in ProShow makes it easy to quickly create a show. Just add some photos, videos, titles, and music, and
ProShow will automatically choose effects and build your show.
The streamlined interface lets you manage your photos, videos, titles and music in one convenient interface.
The new wizard window automatically changes size based on your screen, giving you more space to work on larger monitors.
In addition to letting ProShow automatically pick effects, you can now select custom effects for any piece of content. Perfect when you have a few photos you want control over, but want ProShow to handle the rest.
When you're ready to see your show, just click the Preview button and your show quickly starts playing. Unlike the wizard in older versions, there's no need to click through several steps just to preview.
Once ProShow has chosen effects, you'll see the choices it made right in the wizard window. Easily replace effects you don't like by picking a custom effect, or re-run ProShow's wizard engine to have ProShow try a different configuration.
The new wizard works great with effects that use the new caption bounding boxes, helping to ensure that your title slides and captions look great even when you're using lots of text.
The wizard can be started from the New Show window or the Wizard button on the main toolbar. You an even use the wizard on part of an existing show by selecting the slides and using the Remix button on the main toolbar.
New! More Music

We've added 35 new music tracks to ProShow's royalty free music library.
The improved music library now shows you which tracks are already used in your show.
These new music tracks are available now in both ProShow 8 and ProShow 7!
New! Font Browser

Visually browse the fonts available on the system to find just the right one.
Easily scroll through a list of all installed fonts.Sample text is displayed for each font, and the sample text used can be easily customized in the preferences.
The font browser can also show a preview of the current caption's text, making it easy to find a font that works well for the specific text being used.
A character view optionally shows the standard characters for each font, making it easy to compare how specific characters look.
Frequently use the same fonts? The font browser shows you a list of your recently used fonts, making it easy to quickly grab your preferred fonts.
Getting more consistent captions in your show by using the font browser's Used In Show list to quickly apply a font that is already used in your show.
Available from the Captions tab in Slide Options.
New! Symbol Browser

The new symbol browser makes it easy to see all the characters and symbols available in a font and insert any selected character into a caption.
Works great with specialty symbol fonts like Webdings and Wingdings, as well as custom fonts that provide unique symbols and characters.
Using the symbol browser lets you quickly discover tons of great symbols you can use in your captions that have been hiding in fonts already on your system.
Available from the Captions tab in Slide Options.
New! Vertical Caption Alignment

Captions can now be top, bottom, or center aligned.
Alignment controls which direction the text expands in when additional lines of text are added.
Vertical alignment is especially useful when combined with bounding boxes.
Found in the Caption Placement section of Slide Options.
New! Caption Line Spacing

ProShow Gold can now control the line spacing of captions.
Custom line spacing can create better text layouts, improving the look and readability of captions.
Line spacing can be customized for each caption, allowing each one to be optimized for the specific font being used.
Available in the Captions tab of Slide Options.
New! AVCHD Output

Create high definition video output for your TV using your existing DVD burner and DVD discs.
AVCHD is a widely supported video format that plays back on any Blu-ray player.
Allows you create Blu-ray quality video even if you don't have a Blu-ray burner.
Get up to 6 times higher resolution for your shows, providing considerably better quality and clarity on the same DVD discs.
Requires only a DVD burner, DVD discs, and a Blu-ray player.
Available from the Publish menu.
New! Publish to USB

The new USB Flash Drive output option makes it easy to get your show onto a USB memory stick for playback on your smart TV.
Most modern TVs include USB ports and support playing back video from a USB thumb drive.
ProShow's new USB Flash Drive feature provides a quick way to create a ...

View full changelog
Sections/Browse similar tools
Alternative to Photodex Proshow
Guides and How to's
Acronyms / Also Known As
ProShow, Proshow Gold, ProShow Producer
Share software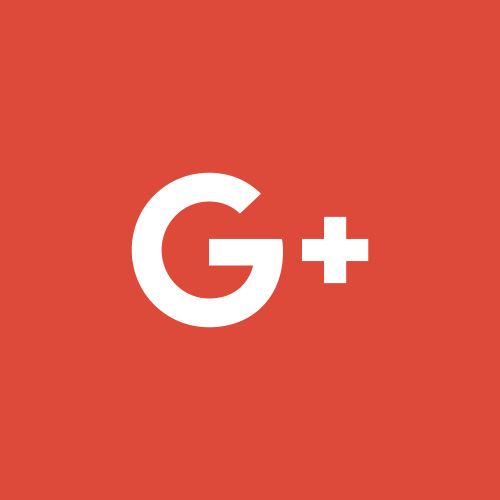 Notify me when software updated or report software
Email me when it has been updated
Report this tool (dead link/new version)
| | |
| --- | --- |
| 46 comments, Showing 1 to 5 comments | |
I bought this program when it first came out. At the time it was very good but, limited in functionality. Later I switched to VideoStudio where I had multiple sound tracks, full control of sound, plus many other extras not present in this program. I would not recommend this program for slide shows as I see continued problems with sound exist. This was alluded to in a previous comment.
Sep 22, 2010 Version: 4.5.2929 OS: WinXP Ease: 7/10 Functionality: 5/10 Value: 4/10 Overall: 5/10
One of the best photo slide show programs around. Does just about everything a person could want. However, they should really consider multiple sound tracks.. if you try to add extra sounds to the music track, as for instance a camera click or any other type of sound, it distorts the music playing. It is very hard to believe a program of this quality only has (1) ONE Sound Track to work with??? The only other fault is the price $$ of their Producer Pack, for that price you would think they would add another sound track option.
Jan 11, 2010 Version: 4.1.2712 OS: Windows 7 64-bit Ease: 4/10 Functionality: 4/10 Value: 3/10 Overall: 4/10

Just completed my second show, this one much more complex than the first. I found to make full use of this program that you should consult not only the progrms "help" section but also familiarize yourself with the many helps on the Photodex website and, when necessary, the technical support people. Just looking at a few of the programs on the featured list on the website gave me a lot of ideas that I incorporated in the show that I just finished.


Oct 28, 2007 Version: 3.1 OS: WinXP Ease: 8/10 Functionality: 10/10 Value: 9/10 Overall: 9/10

This program brings to life digital photos and makes creating slideshows easy, fast and professional.

The previous commentor has completely missed the intended use of this software. It is NOT for creating full featured DVDs. IT IS FOR CREATING SLIDESHOWS!!!!!

I have used a number of slideshow apps and this is by far the best!

Feb 24, 2007 Version: 3.01906 OS: WinXP Ease: 10/10 Functionality: 10/10 Value: 10/10 Overall: 10/10

Overall, ProShowGold (PSG) has all of the features one would require to build a slideshow DVD. The Pan/Zoom feature is the easiest I have found in any package. The UI is pretty straight forward for main tasks, but you have to be a pretty determined person to actually build a multi menu DVD production. I still use it on occasion for short slideshows, and Pan/Zoom on short video clips. BTW: When I downloaded their Version 2.0 DEMO several years ago, you could not generate final output without the word DEMO super-imposed diagonally across the screen. There are "No Free Rides" over at Photodex.

I have reviewed the features contained in Prowshow Gold 3.00 and do not feel that it is worth the 59.99 upgrade fee. There have been no marked improvements - Just fixes to things that never worked well to begin with.(Photodex Formula: New Year = New Release = More $Revenue) This is simply to be an incremental upgrade. BTW: It appears that Photodex "Producer" is now their premium Product. So all of the features that should have gone into PSG 3.0, (With a $59.00 upgrade fee, have all been placed into the "PRODUCER" product with a MSRP of $249.95. Cool product, featured in many PC Magazine articles, slimy marketing/Management practices.)






Feb 24, 2007 Version: 2.6.1752 OS: WinXP Ease: 5/10 Functionality: 5/10 Value: 4/10 Overall: 5/10
| | |
| --- | --- |
| 46 comments, Showing 1 to 5 comments | |
| | |
| --- | --- |
| 1 tool hits, Showing 1 to 1 tools | - |
Explanation
:
NEW SOFTWARE
= New tool since your last visit
NEW VERSION
= New version since your last visit
NEW COMMENT
= New comment since your last visit
NEW VERSION
= New version
Type and download
NO MORE UPDATES?
= The software hasn't been updated in over 2 years.
NO LONGER DEVELOPED
= The software hasn't been updated in over 3 years.
RECENTLY UPDATED
= The software has been updated the last 31 days.
Freeware
= Free software.
Free software
= Free software and also open source code.
Freeware/Ads
= Free software but supported by advertising, usually with a included browser toolbar. It may be disabled when installing or after installation.
Free software/Ads
= Free software and open source code but supported by advertising, usually with a included browser toolbar. It may be disabled when installing or after installation.
Trialware
= Also called shareware or demo. Trial version available for download and testing with usually a time limit or limited functions.
Payware
= No demo or trial available.
Portable version
= A portable/standalone version is available. No installation is required.
v1.0.1 = Latest version available.
Download beta = It could be a BETA, RC(Release Candidate) and even a ALPHA version of the software.
Download
[15MB]
= A direct link to the software download.
[Win]
= Windows download version. It works on 32-bit and 64-bit Windows.
[Win64]
= Windows 64-bit download version. It works only on 64-bit Windows.
[Mac]
= Mac download version. It works on 32-bit and 64-bit Mac OS.
[Mac64]
= Mac OS download version. It works only on 64-bit Mac OS.
[Linux]
= Linux download version.
[Portable]
= Portable version. No installation is required.
Visit developers site = A link to the software developer site.
Download (mirror link) = A mirror link to the software download. It may not contain the latest versions.
Download old versions = Free downloads of previous versions of the program.
Download 64-bit version = If you have a 64bit operating system you can download this version.
Download portable version = Portable/Standalone version meaning that no installation is required, just extract the files to a folder and run directly.

= Windows version available.
= Mac OS version available.
= Linux version available.
Our hosted tools are virus and malware scanned with several antivirus programs using
www.virustotal.com
.
Rating
Rating from 0-10.
Browse software by sections