Search or Browse all software by sections
Tool
Description
Type
Rating
Comment
TotalCode Studio(replaces MainConcept Reference) is a simple to use video & audio transcoding application that combines all popular MainConcept codecs and renowned formats such as H.264, MPEG, VC-1, DVCPRO, JPEG2000 etc. Reference 2.0 is the new universal transcoding application that combines almost all available MainConcept codecs in a single software.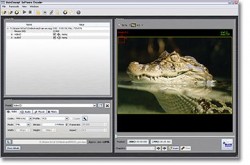 Click to enlarge screenshot
Latest version
3.5.1 (May 13, 2016)
Download sites
Download from developer's site
Supported operating systems

Windows
License
Shareware ($300)
Version history / Release notes / Changelog
TotalCode Studio 3.5 also supports the following new features:

TotalCode Studio allows import of HEVC 10-bit files in MPEG-2 TS and MP4, or as ES.
Update to the latest HEVC Encoder and Decoder from HEVC SDK 5.0, including High Tier and BT.2020 support.
Improved handling of input streams that contain variable frame rates, including A/V synchronization optimizations.
TotalCode Studio can now import and create 8K RAW streams.
Advanced Settings Dialog now available for DivX Plus format.

View full changelog
Sections/Browse similar tools
Alternative to TotalCode Studio
Guides and How to's
Acronyms / Also Known As
Mainconcept Reference, TotalCode, TotalCode Studio, TotalCode Proffesional, TotalCode Enterprise
Share software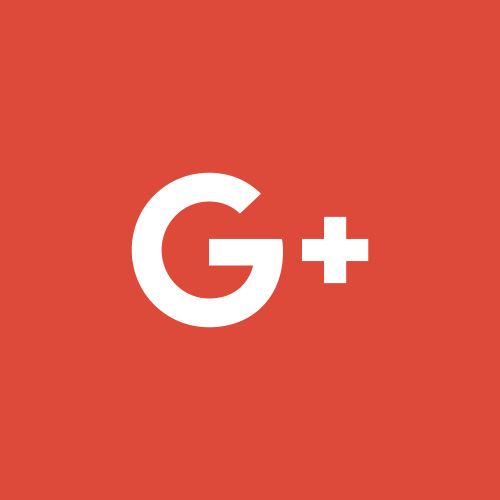 Notify me when software updated or report software
Email me when it has been updated
Report this tool (dead link/new version)
| | |
| --- | --- |
| 3 comments, Showing 1 to 3 comments | |

Video encoders and especially paid software tend to have the most resource consuming and non-intuitive GUIs, which slow down work and require adapting one's workflow to the tool at hand. A simple CLI encoder is generally easier to use. MainConcept Reference generally follows the trend. Still, I found the program to be the most accessible in its class.

I have tried 2 versions of the product, and the installation of both was nearly portable. The interface is built in Qt (like SMPlayer, VLC) and is overall more stable and less demanding than .NET. Almost any video and audio format can be fed into the program via Avisynth and DirectShow, and exact desired encoding parameters be specified. This is not the case if a plug-in to an NLE is used. Reference includes occasionaly invaluable, straightforward stream manipulation tools, such as resize and channel mixer. They generally work as one would expect.

Some versions of Reference come with Dolby Digital (AC-3 and E-AC-3) encoders, and others come with a DTS encoder (regular and HD). The latest version 3.1 notably does *not* include AC-3 support, making it impossible to produce DVD programs with good sound right away. These encoders are easier to use than most other standalone applications, because a variety of formats and channel configurations can be input (rather than 6 WAVs in a specific format, usually required by other tools) and encoded with specific bitstream parameters. The audio encoders alone make this program worth it.

Earlier versions of the program relied on DirectShow to read most data types, including WAV. The latest version does come with a native WAV decoder though. This both adds flexibility, but can also create disasters in the form of unexpected lossy processing happening in DirectShow, such as color space conversions or inconsistent audio decoder delay!! The set of installed DirectShow filters must be known to the user, and the system must not be set up for playback with on-the-fly processing, as some of it might accidentally be left enabled.

Reference comes with its own set of (good) DirectShow decoders for most formats. They can be used in any player, but are not needed for Reference to function, if other filters can take their place, or if a native demuxer exists.

The preset system is difficult to learn and more restrictive than one might expect. It is not allowed to select any arbitrary encoder, even when producing elementary streams, or step outside the bounds of the current preset (to start defining a new one). Custom presets do exist, but even there not all logical choices are allowed (DTS encoder exists only in some). Earlier versions of Reference do not allow to decode Dolby files.

As another commenter pointed out, the GUI does disable itself while an encoding job is in progress. For an unknown reason, the stream list disables adding or removal of extra audio tracks when it is double-clicked. The buttons will be hidden until the list is doubleclicked again. It is possible to visually select a range of timecodes to process, but the selection works only while a video stream is present. The GUI requires much repetitive clicking.

Jun 19, 2014 Version: 2.1.0 OS: WinXP Ease: 7/10 Functionality: 9/10 Value: 4/10 Overall: 8/10
Awful tool MeGUI is much easier to use than this. The encoder is good but x264 is much better than this tool, plus the ridiculous $500 tag which is totally absurd. Please don't use this Encoder. There are better tools available which use x264 as base and are much better, ex- Xmedia Recode, MeGUI, StaxRip, RipBot etc. Note that this tool does not use x264, it uses the Mainconcept Reference Encoder. Honestly x264 is much better implementation of H.264/AVC specifications.
Jul 20, 2010 Version: 2.0 OS: Windows 7 Ease: 6/10 Functionality: 1/10 Value: 1/10 Overall: 1/10

Plus:

High-quality and high-speed video (H.264) codec.

Ability to process VOB files.

Easy to use GUI.



Minus:

Few decoders.

Poor cooperation with DirectShow decoders that are already installed in the system. In most cases this results in incorrect detection of parameters of the source (frame count, frame rate, pixel aspect ratio, display aspect ratio, interlacing properties etc) which in turn results in or video deformation or video/audio desync. In other cases this results in crashes on program startup or job file opening.

What worse, inability to specify custom target pixel aspect ratio, custom display aspect ratio, custom target frame rate etc so the user won't be able to work round prior-mentioned problems. (To be honest: the GUI allows specifying whatever output framerate which will be shown in the OSD of media players during playback, but the actual framerate and video/audio desync remains untouched.)

Various GUI minor bugs.

Job queue locks the GUI whenever there is an active job in the queue, which effectively prevents user from editing and configuring the remaining jobs.

Feb 26, 2008 Version: 1.1.1 OS: WinXP Ease: 7/10 Functionality: 5/10 Value: 4/10 Overall: 5/10
| | |
| --- | --- |
| 3 comments, Showing 1 to 3 comments | |
| | |
| --- | --- |
| 1 tool hits, Showing 1 to 1 tools | - |
Explanation
:
NEW SOFTWARE
= New tool since your last visit
NEW VERSION
= New version since your last visit
NEW COMMENT
= New comment since your last visit
NEW VERSION
= New version
Type and download
NO MORE UPDATES?
= The software hasn't been updated in over 2 years.
NO LONGER DEVELOPED
= The software hasn't been updated in over 3 years.
RECENTLY UPDATED
= The software has been updated the last 31 days.
Freeware
= Free software.
Free software
= Free software and also open source code.
Freeware/Ads
= Free software but supported by advertising, usually with a included browser toolbar. It may be disabled when installing or after installation.
Free software/Ads
= Free software and open source code but supported by advertising, usually with a included browser toolbar. It may be disabled when installing or after installation.
Trialware
= Also called shareware or demo. Trial version available for download and testing with usually a time limit or limited functions.
Payware
= No demo or trial available.
Portable version
= A portable/standalone version is available. No installation is required.
v1.0.1 = Latest version available.
Download beta = It could be a BETA, RC(Release Candidate) and even a ALPHA version of the software.
Download
[15MB]
= A direct link to the software download.
[Win]
= Windows download version. It works on 32-bit and 64-bit Windows.
[Win64]
= Windows 64-bit download version. It works only on 64-bit Windows.
[Mac]
= Mac download version. It works on 32-bit and 64-bit Mac OS.
[Mac64]
= Mac OS download version. It works only on 64-bit Mac OS.
[Linux]
= Linux download version.
[Portable]
= Portable version. No installation is required.
Visit developers site = A link to the software developer site.
Download (mirror link) = A mirror link to the software download. It may not contain the latest versions.
Download old versions = Free downloads of previous versions of the program.
Download 64-bit version = If you have a 64bit operating system you can download this version.
Download portable version = Portable/Standalone version meaning that no installation is required, just extract the files to a folder and run directly.

= Windows version available.
= Mac OS version available.
= Linux version available.
Our hosted tools are virus and malware scanned with several antivirus programs using
www.virustotal.com
.
Rating
Rating from 0-10.
Browse software by sections