Search or Browse all software by sections
Tool
Description
Type
Rating
Comment
Flowblade Movie Editor is a multitrack non-linear video editor for Linux released under GPL 3 license. Flowblade is designed to provide a fast, precise and as-simple-as-possible editing experience. Flowblade employs film style editing paradigm in which clips are usually automatically placed tightly after the previous clip - or between two existing clips - when they are inserted on the timeline. Edits are fine tuned by trimming in and out points of clips, or by cutting and deleting parts of clips. Film style editing is faster for creating programs with mostly straight cuts and audio splits, but may be slower when programs contain complex composites unless correct work flow is followed. Flowblade provides powerful tools to mix and filter video and audio.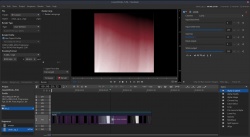 Click to enlarge screenshot
Latest version
1.8 (September 19, 2016)
Download sites
Visit developer's site
Download Flowblade 1.8
[5.6MB]
[Linux]
Supported operating systems
Linux
Version history / Release notes / Changelog
Flowblade 1.8
Date: September 2, 2016

Flowblade 1.8 is the twelth release of Flowblade.

During this cycle a lot of time was spend on creating a website for the project and on bringing a node compositor tool to Flowblade. Website was succesfully deployed, but the node compositor tool was dropped in final stages of development.

The node compositor was dropped when I realized that it does not serve any user group particularly well.

Casual users will find difficult to use node compositors effectively as any non-trivial composition requires creating complex node graphs. On the other hand adcanced users already have alternative FLOSS solutions like Natron and Blender available, and are unlikely to adopt this tool in meaningful numbers.

Once it became clear that it would require postponing this release quite a bit to do the remaining bugfixing and creating documentation, I decided that the project is best served by allocating resources to other areas of development.

We did get some good stuff in, and with the next cycle we can hopefully get moving with improved speed of feature development.

Particular attention will given to the current Issues list, with some of the other focus areas being improving integration between tools and timeline, and an attempt to make nested clips available.

Flowblade Main Features

Keybord trimming with arrow keys Trim positions can now be moved using arrow keys and trim edit confirmed with pressing Enter key. This is often more convenient and previse then always working with a mouse
Clip Snapping Clips and compositors will now snap to clip ends on adjacent tracks when clips or compositors are moved or their ends dragged.
Clips display media thumbnails This helps differentiating clips from each other on timeline.
EDL export is now available. Thanks to Github user tin2tin for extensive testing on software not available on my system. Unfortunately it became clear that Blender EDL import is buggy.
G'MIC Film Emulation Filters

G'MIC Effects tool got an important capability update with the addition of film emulation filters.

G'MIC Film Emulation Filters change the tones and gamma of the image to resemble different film stocks. Where as other color correction filters available in Flowblade work with luma or R,G,B LUTs, film emulation filters employ much bigger LUTs which are applied to the 3D color space of the image, and can achieve more detailed changes.

The results have been quite nice during testing; it is often possible to achive subtle effects that greatly improve the look of the material.

Contributions

In this cycle we got the largest amount of contributions per cycle so far.

Hungarian translation was provided by Péter Gábor. These take a big amount work and we're always happy to receive a new one.
Play/pause toggle with single button functionality was provided by Github user dvdlvr. This has been asked before so a portion of users probably likes it better like. The new behaviour needs to be activated from Preferences
Titler remembers last save directory patch by Martin Mois. Before the user needed to always navigate away from the default folder when saving titles.
New anti-aliased the monitor control icons and modified the clear marks icon by Github user bergamote improve visuals on that part of the GUI.
Bugfixes and enhancements

"Change Project" functionality fixed, and works much better now
If first loaded media does not match current project profile, user is informed and given option to switch to matching profile.
Fix assoc file launch from e.g. Nautilus
Improve missing rendered transition media overlap info
Compositors can now move by dragging from middle too, not just edges
Do gi.require() for Gtk and PangoCairo to silence warnings and specify Gtk+ 3
Make MLT version detection work for two digit version number parts
Fix adding media while in proxy mode
Check and give info on IO errors when saving in main app and relinker
Add keyboard shorcut 'R' for resyncing selected clip or compositor
Display image sizes for graphics files in info dialogs
Make CTRL + Mouse toggle media items selection state, not just add to selection
Make KeyFrameEditor prev button update keuframes info
Fix updating non-existing clip in effects editor after delete
Make Compositor GUI edit update keyframe count display
Add user selectable scope overlay opacity
Add timeline start indicator triangles
Remove non-existing files from recents list
Fix launching uninited renders
Fix too long filename layout bug in filter editor
Fix unicode project name bug
Display warning icons for non-profile-matching video media
Reset titler for new project

View full changelog
Sections/Browse similar tools
Guides and How to's
Acronyms / Also Known As
Flowblade Movie Editor, Flowblade Video Editor
Share software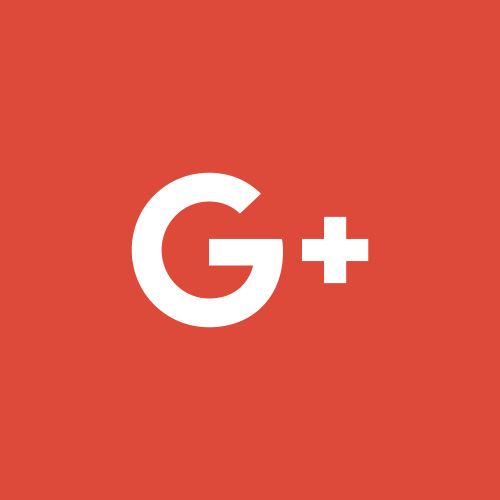 Notify me when software updated or report software
Email me when it has been updated
Report this tool (dead link/new version)
| | |
| --- | --- |
| 0 comments, Showing 0 to 0 comments | |
| | |
| --- | --- |
| 0 comments, Showing 0 to 0 comments | |
| | |
| --- | --- |
| 1 tool hits, Showing 1 to 1 tools | - |
Explanation
:
NEW SOFTWARE
= New tool since your last visit
NEW VERSION
= New version since your last visit
NEW COMMENT
= New comment since your last visit
NEW VERSION
= New version
Type and download
NO MORE UPDATES?
= The software hasn't been updated in over 2 years.
NO LONGER DEVELOPED
= The software hasn't been updated in over 3 years.
RECENTLY UPDATED
= The software has been updated the last 31 days.
Freeware
= Free software.
Free software
= Free software and also open source code.
Freeware/Ads
= Free software but supported by advertising, usually with a included browser toolbar. It may be disabled when installing or after installation.
Free software/Ads
= Free software and open source code but supported by advertising, usually with a included browser toolbar. It may be disabled when installing or after installation.
Trialware
= Also called shareware or demo. Trial version available for download and testing with usually a time limit or limited functions.
Payware
= No demo or trial available.
Portable version
= A portable/standalone version is available. No installation is required.
v1.0.1 = Latest version available.
Download beta = It could be a BETA, RC(Release Candidate) and even a ALPHA version of the software.
Download
[Direct link 15MB]
= A direct link to the software download.
[Win]
= Windows download version. It works on 32-bit and 64-bit Windows.
[Win64]
= Windows 64-bit download version. It works only on 64-bit Windows.
[Mac]
= Mac download version. It works on 32-bit and 64-bit Mac OS.
[Mac64]
= Mac OS download version. It works only on 64-bit Mac OS.
[Linux]
= Linux download version.
[Portable]
= Portable version. No installation is required.
Visit developers site = A link to the software developer site.
Download (mirror link) = A mirror link to the software download. It may not contain the latest versions.
Download old versions = Free downloads of previous versions of the program.
Download 64-bit version = If you have a 64bit operating system you can download this version.
Download portable version = Portable/Standalone version meaning that no installation is required, just extract the files to a folder and run directly.

= Windows version available.
= Mac OS version available.
= Linux version available.
Our hosted tools are virus and malware scanned with several antivirus programs using
www.virustotal.com
.
Rating
Rating from 0-10.
Browse software by sections